Weekend Forecast Update 11PM
Based on the latest models, the rain on Saturday evening begins between 6 and 9 PM. There's some question whether the rain is over by noon (NAM), or lingers into the mid afternoon (GFS & NBM) on Sunday. The rest of the forecast below remains.
Earlier forecast…
The rain for this weekend in Philadelphia has been well-publicized.  But when will it start?   There's good news: both this morning's NAM and GFS have delayed the start of the rain until Saturday evening; in the case of the GFS, it's delayed until late in the evening.
Saturday will start sunny,  but some mid to high cloudiness moves in late morning.  Increasing clouds during the afternoon, rain starts during the evening.  High 45.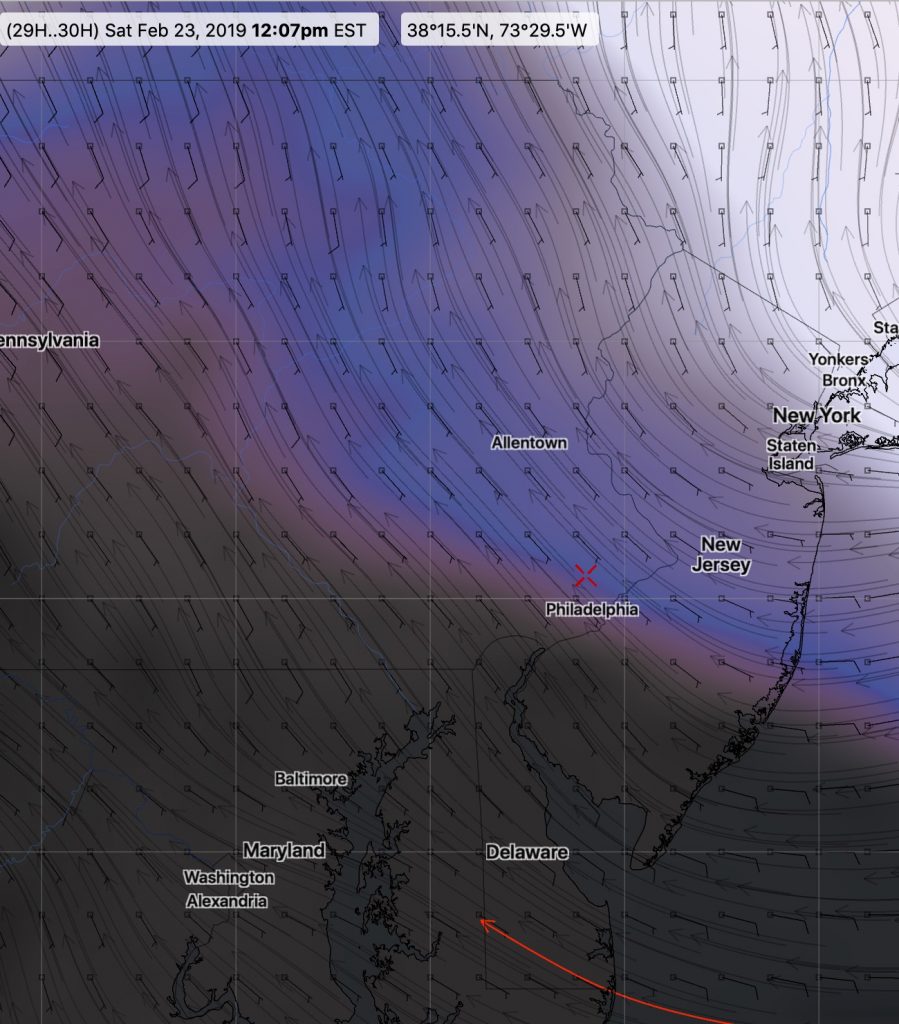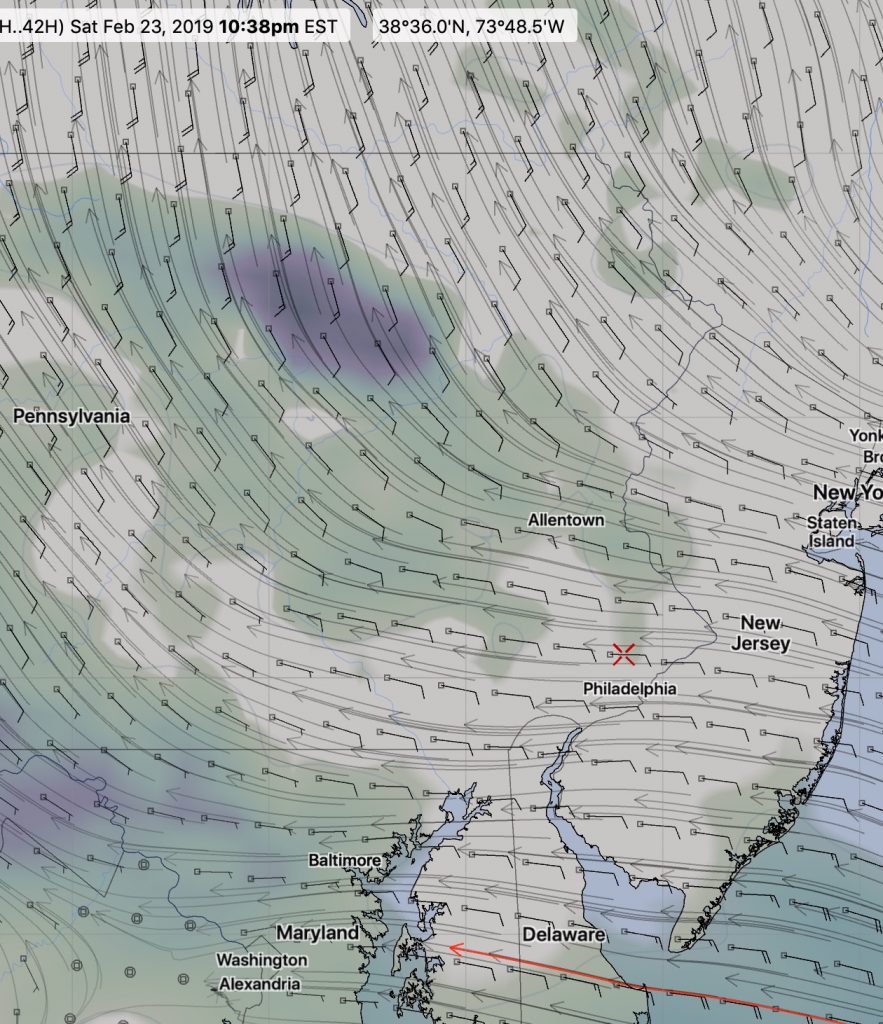 With the later start, it appears that the rain will end on Sunday either late morning or early afternoon.  Clouds break for some sunshine in the afternoon.   High 61.
Perhaps my long time followers have noticed that my graphics have become a bit more detailed recently?
I used to depend on various college/university and NWS experimental sites for my data, which often was unreliable and/or required estimation from fixed grid points, such as Philadelpha airport (KPHL) or Wings Field (KLOM).
I've recently learned to download the NWS raw data direct from the NOAA servers, extracting the exact information I've always wanted.
I'm not sure if my forecasts will improve, but having access to the high resolutiuon data is quite an improvement.