10:55 Updated with the latest GFS snow depth forecast—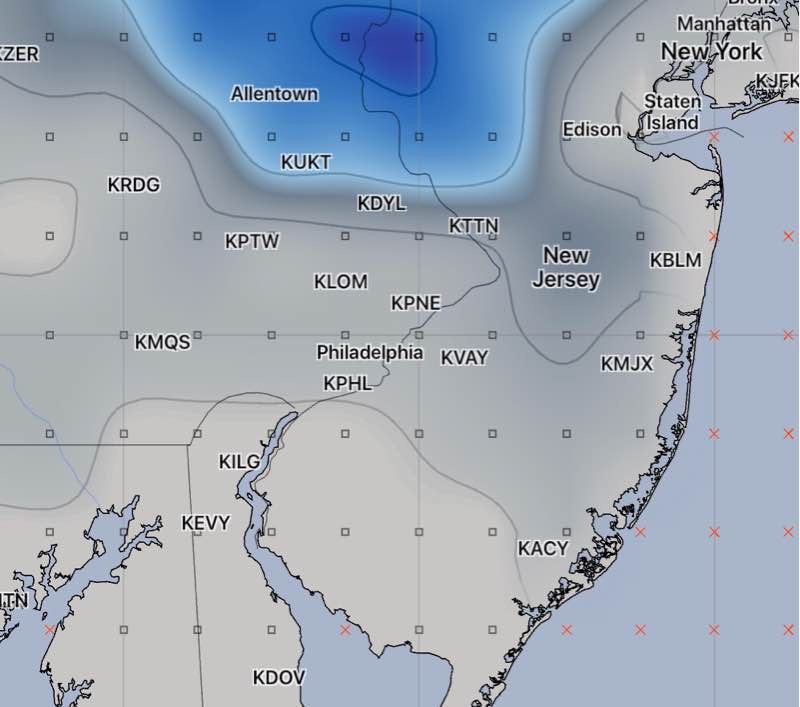 Well, this forecast has been a roller coaster regarding snow accumulations.
Tonight, I've reviewed the latest NAM, RAP, HRRR, SREF,  and WRF models.
Snow lovers will be disappointed.
Basically, the QPF ( quantity of water falling) has reverted to a few hundredths of an inch.  Temps remain just above freezing.  So, little or no accumulation ( a coating) now is the best guess in the immediate PHL area and adjacent counties.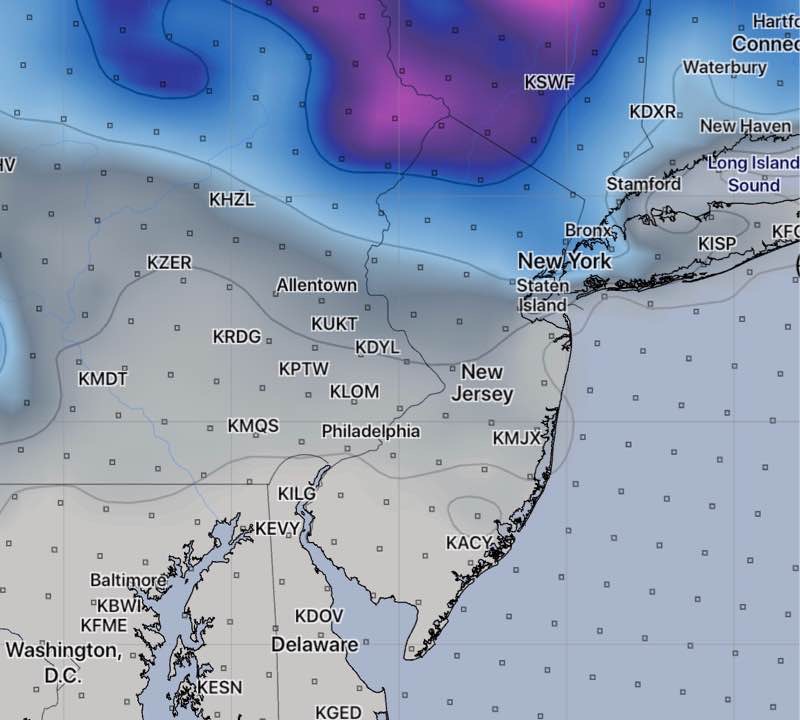 Here's another insight.  The new GFS model looks like it was the most consistent and accurate regarding this storm.
We will see light snow tomorrow, perhaps as early as the morning, but just a coating is the best accumulation forecast at this time.
The GFS data becomes available at 10:38 pm. I'll update if things change.