Sun 8 PM Update: Here is this afternoon's NAM model snow forecast.  (2.5 inches for Glenside 4.8 for Doylestown.) The built in model algorithms are not always very accurate.   I'll have a better handle about 11 this evening. The GFS has almost nothing for us.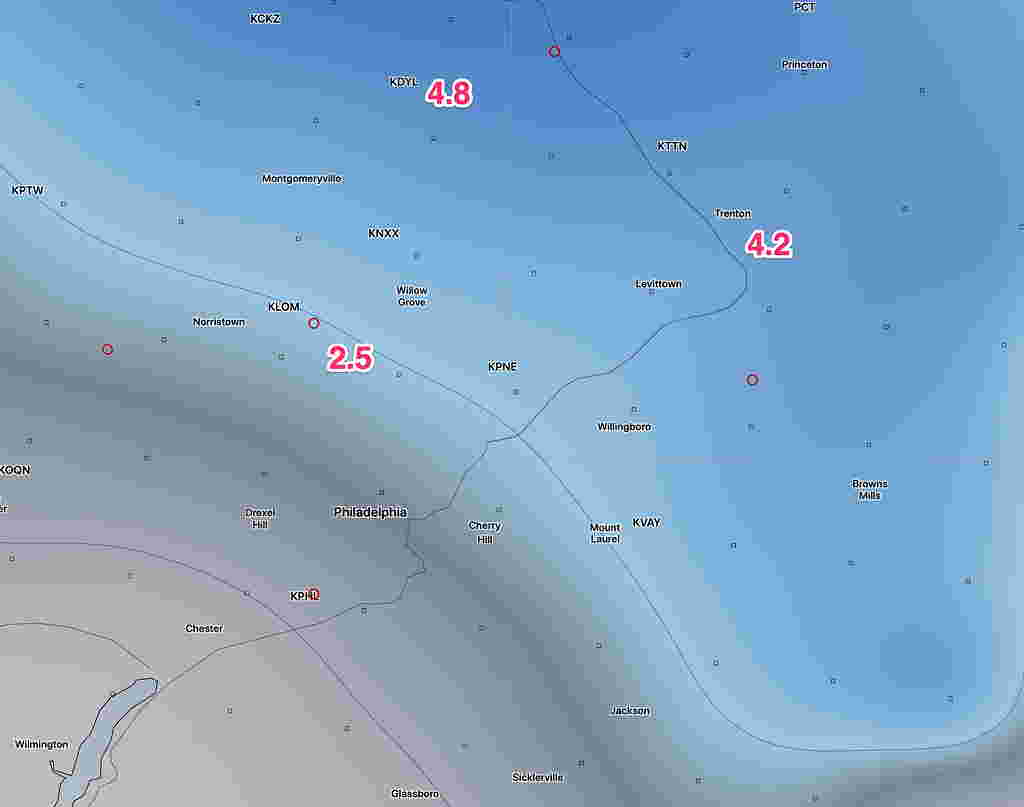 "The latest NAM model supports the scenario discussed as a possibility over recent days— a secondary coastal surface low is held back or regenerated along the coast due to the upper atmosphere low pressure system to the west playing catch-up with the surface system.

Once they come together and become "vertically stacked", the coastal system will further intensify.  This setup allows the collision of cold air and wrap-around moisture to create the chance of snow Monday afternoon and evening over our area"
The above is from my Friday Update post.  Over this weekend, it wasn't clear if this was going to happen.
The latest Canadian and ECMWF models have become available and support the changeover to snow on Monday. More importantly, they show the secondary low developing closer to the coast which may allow as much as 4 inches just outside Philadelphia.
Here's the latest ECMWF snow totals forecast by late Monday night: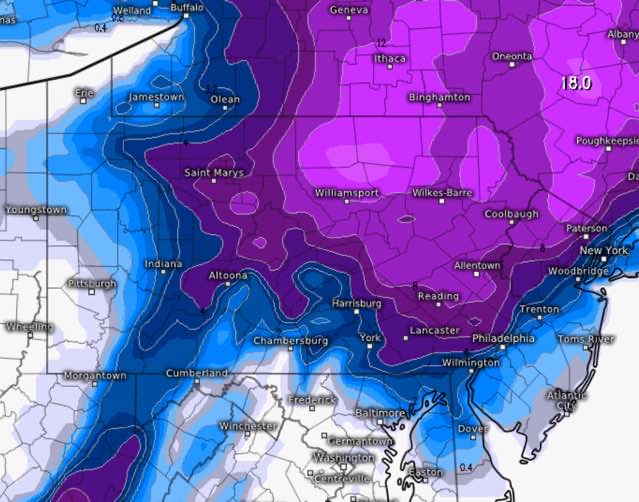 So, there's been uncertainty about accumulation and recent trends support the possibility of more than the coating to an inch near Philadelphia.
This afternoon's NAM supports these higher snow totals for late Monday, indeed the NAM FOUS data suggests the possibility of greater than 4 inches!  Stay tuned.