#weather #paweather #wx #pawx #philadelphia #phillywx
Update Fri 5/19 4:05 PM — This afternoon's models suggest a heavier band of rain may develop directly over Philadelphia. That would be a significant change in the forecast of the past several days.
---
Previously Posted Fri 9:45 AM —

A coastal system will brush the Philadelphia area with light showers as it moves northeastward early Saturday morning.
A cold front approaches from the west during the day Saturday and moves through early Saturday evening with showers and possibly a few thundershowers. Most of the energy and rain will move up to our west missing us.
The models are in general agreement that the immediate PHL area and some areas to our immediate west likely will miss out in some much-needed rain—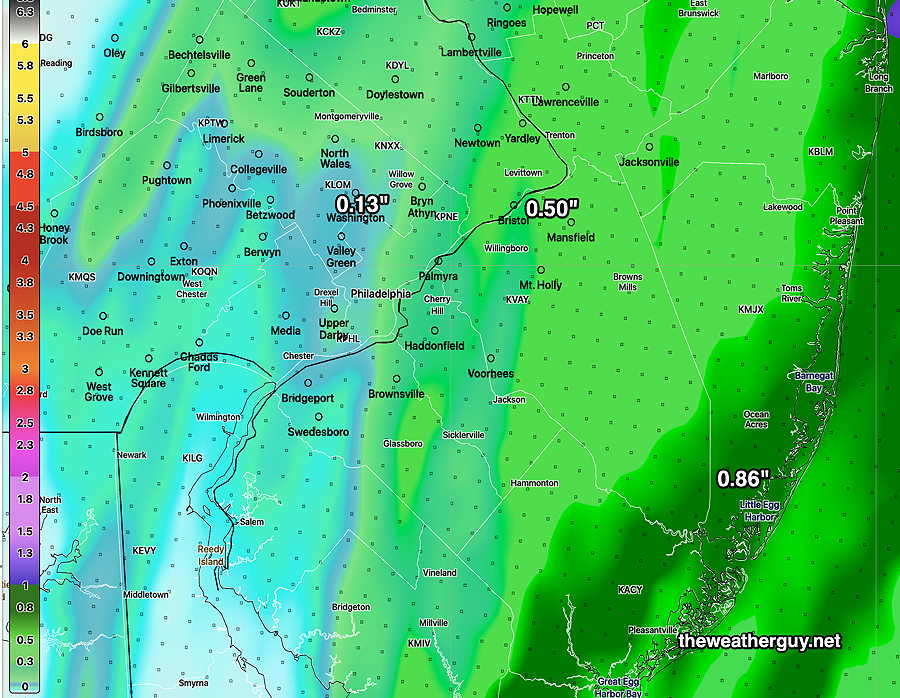 Following the cold front, we'll re-emerge into the same general pattern of a cooler and dry weather pattern—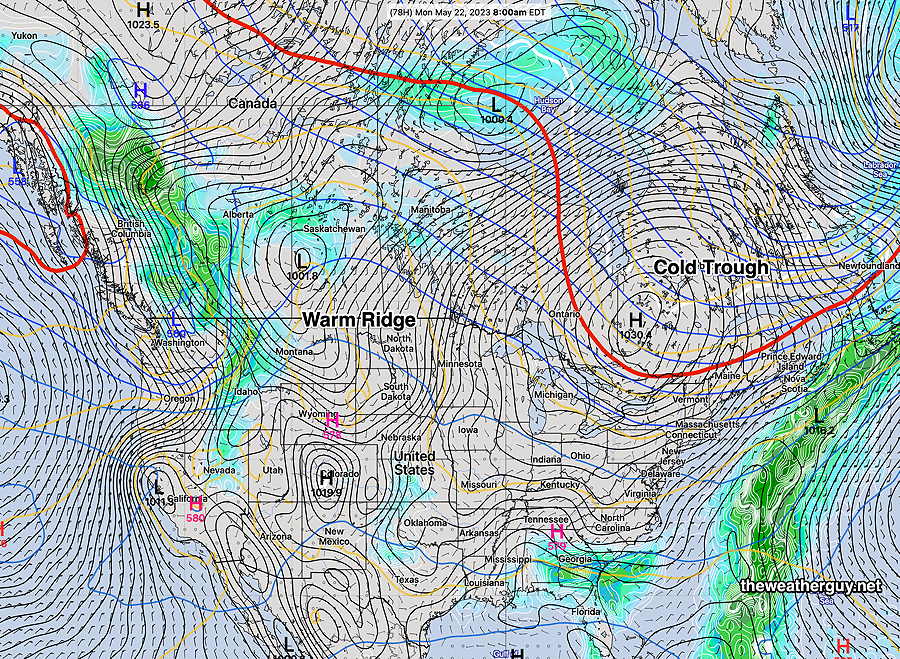 Saturday
Clouds and showers in the morning, mainly from the city and east into NJ. Becoming sunny thought high cirrus clouds for much of the day. Clouds roll in later afternoon with some light showers in the evening. Many places from the city and immediately westward may not see any showers.
High temperature74.4º sd 2.9º ( NBM model location Blue Bell, PA)
Sunday
Sunny. Breezy
High temperature 77.7º sd 2.0º ( NBM model location Blue Bell, PA
---