#weather #paweather #wx #pawx #philadelphia #phillywx
Wednesday Update -Continued Blocked Pattern
Update Wed 05/03 @ 9:37 AM —The blocked pattern will slowly transform into another blocked pattern over the weekend. By the weekend, our part of the country will be under more of an upper ridge than the current upper low. Until that time we'll continue with unsettled weather: clouds, some sun, scattered showers, and cool temperatures.
Today, Wednesday, we'll likely have the most widespread shower activity, but both Thursday and Friday may have a few late afternoon showers in some areas.
Here's what things look like by Sunday—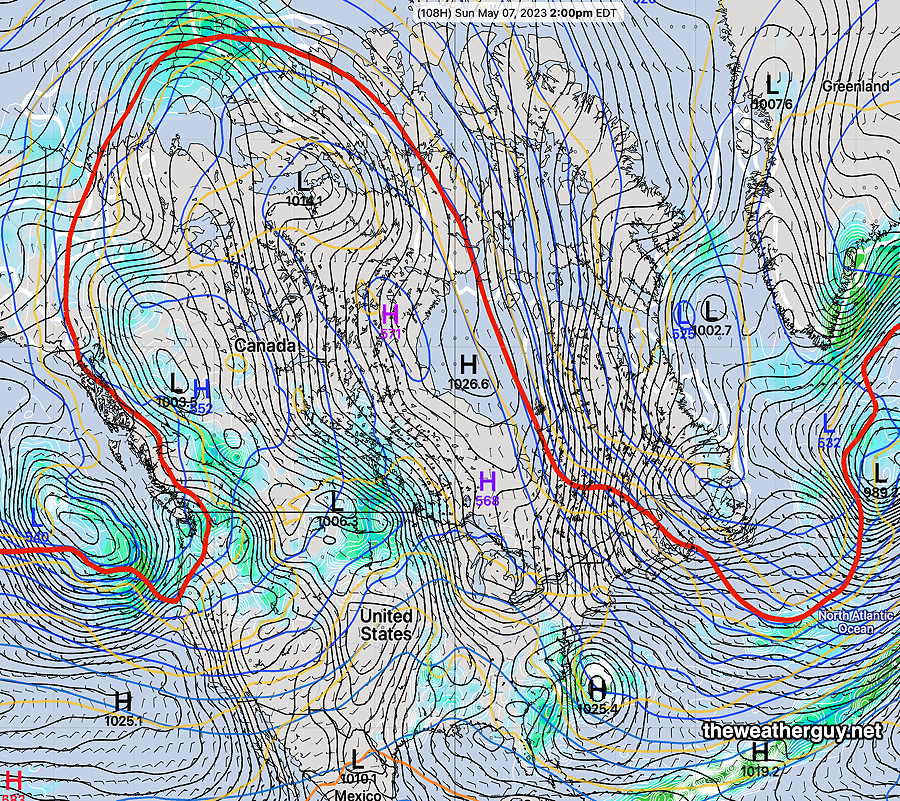 ---
Tuesday – Continued Unsettled Weather
Update Tue 05/02 @ 8:16 AM — The upper air low has moved to north of NY State and it is expected to precess and end up over our area Wednesday and Thursday.
Previously Posted Mon 12:00 PM —
This Week's Weather Overview
The blocked pattern will slowly loosen over the next several days. The upper low still over the Great Lakes will continue to rotate disturbances over our area, giving us periods of clouds and some showers intermixed with some sun.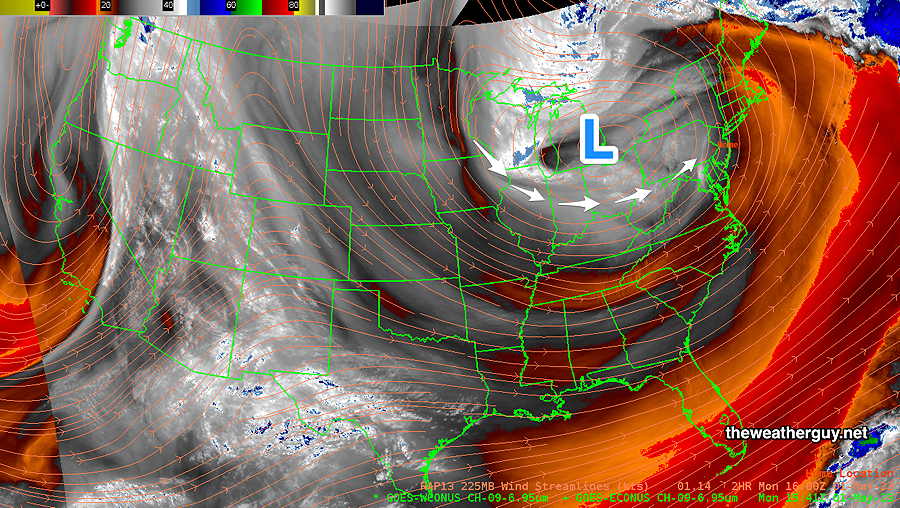 ---
---