Forecast Updated Friday 8:38 AM is highlighted.
The omega block mentioned in the previous post has brought persistent nice weather for much of this week.
The blocking pattern will slowly break down as low pressure in the middle of the country pushes eastward and spawns a secondary low off the Delaware coastline later Sunday (as previously forecast).
In terms of timing, we will luck out as much of precipitation that moves in during the weekend will occur in the nighttime Saturday and early morning hours of Sunday and again later on Sunday.
Saturday will be mostly cloudy but with little or no rain. High near 70º
It does appears that Saturday will be mostly cloudy but rain-free for most of the daytime hours.
Rain moves in late Saturday night. Models differ on timing, but much of the rain will end early morning Sunday. We may get some clearing mid day Sunday. High Sunday 72-75º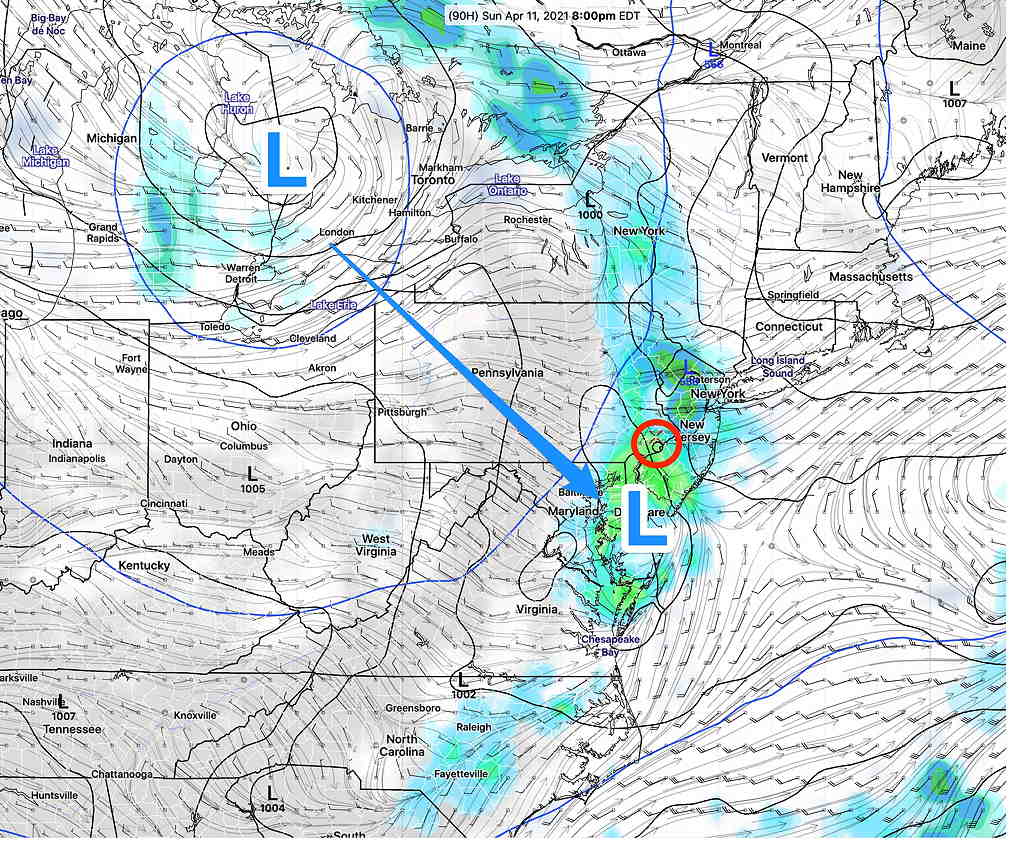 A cold front moves through later on Sunday afternoon or early evening with rain and thunderstorms likely, enhanced by the secondary low pressure system developing to our south. Following rain in the morning, Sunday should be rain-free from late morning to very late afternoon/early evening.
I'll be pinning down the timing of the rain with my regular Weekend Weather Forecasts