Another quiet weekend coming up weather wise. A well-advertised dip in the jet stream will bring us unseasonably cool weather this weekend. This is easily seen on the Short Range Ensemble Forecast (SREF) model—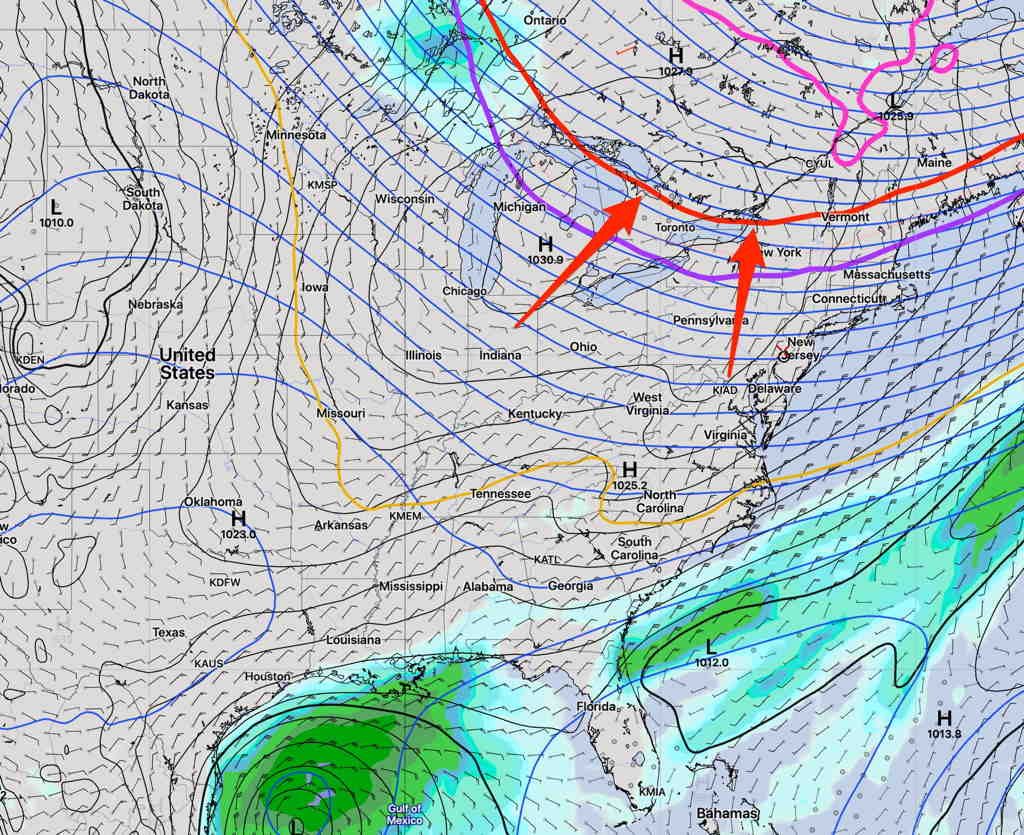 Notice the red "540 thickness line" which is often used to forecast the approximate rain-snow dividing line in winter. It's not common that we see that drop into the northeastern US in September.
Average high temps are around 74º this week, but we'll have high temps 63.8º Saturday and 64.1º (Model Blend version 4 mean high Temp.)
Sunny both Saturday and Sunday and low dew points!

Winds will be a bit gusty in the early afternoon both Saturday and Sunday.
The tropical disturbance in the Gulf of Mexico appears to be blocked from moving north, but there may be more development.
---
On the weather front, new models are becoming available in the next two weeks. A final version 4.0 of the National Blend of Models (NBM) is expected to be released as well as a new version of the GEFS, the Global Ensemble Forecast System.
A new version of the HRRR (High Resolution Rapid Update) model is hoped to be released next month, as well as a new RAP model (Rapid Update). (Previously planned for release in June, these new models were crashing when modeling severe storms. It was back to the drawing boards for these models)
A new version of the GFS model is gradually moving towards release by the end of the year or in January.
These new models should enhance weather forecasts, especially snow forecasts for the winter. Say what you want about weather forecasts, these NOAA scientists are amazing.