Mon 11:40 AM Update: This morning's other models (WRF-NMM, WRF-ARW and the GFS) all show
barely a coating to a fraction of an inch of snow accumulating by the end of this storm around midnight in the immediate PHL area and adjacent counties.
  The HIREF shows a stronger snow shower possible about 6 PM, not substantially adding to the total.
As I mentioned last night, the new GFS probably did the best with this storm overall.   The much-touted European ECMWF seems to have over-forecast the snowfall here.  
…from earlier this morning—
I was able to review the latest NAM, NAM-NEST and RAP.  All are consistent with the coating to an inch for Philadelphia and surrounding counties.   Below is the NAM snow depth forecast for late this evening—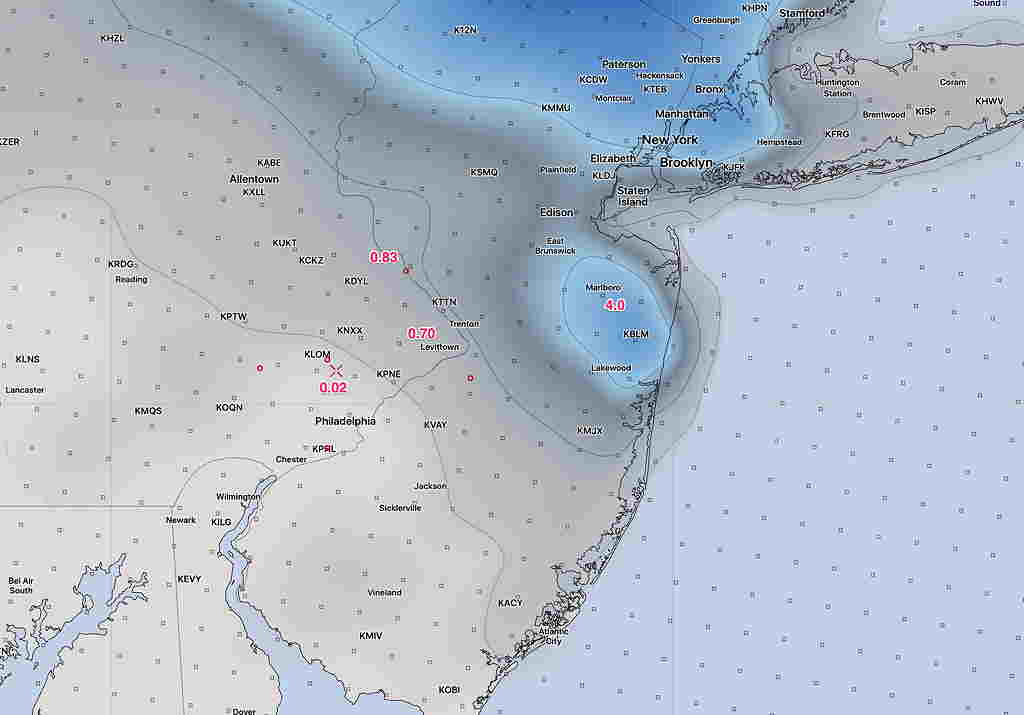 I don't anticipate any more changes.