[su_note note_color="#d9f2da"]Sun 8 AM : The short range high resolution models have the clouds coming in somewhat earlier than the FV3-GFS and GFS. About 2-3 PM. The FV3-GFS still about 7 PM. It will become quite windy today.  Areas to the north of Philadelphia will be sunny most of the day.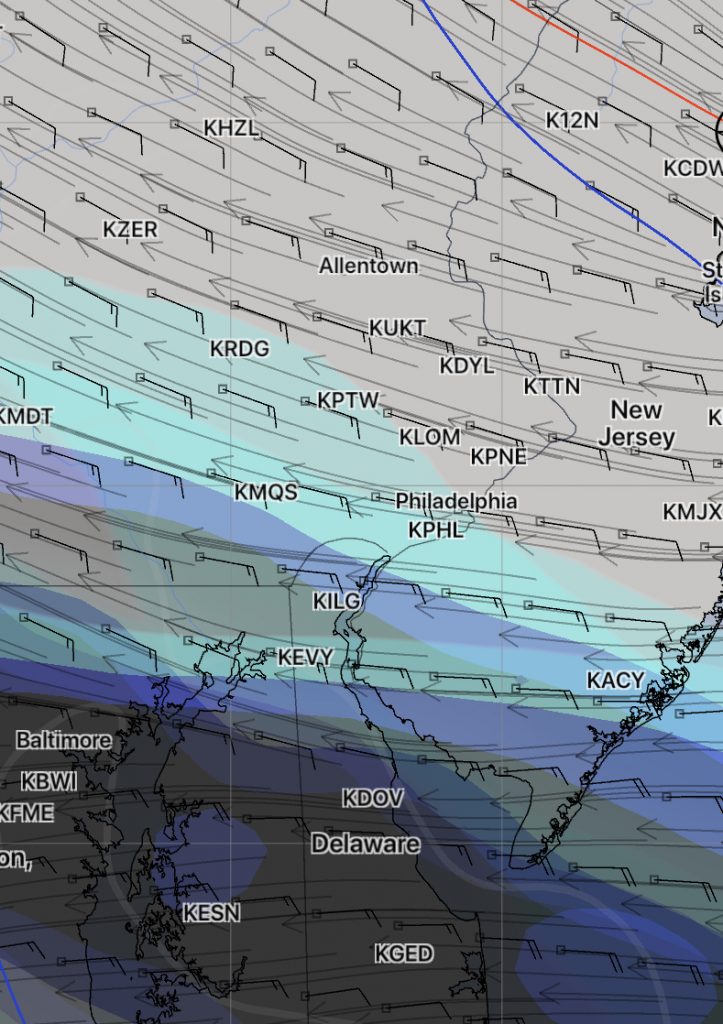 [/su_note]
Tonight's NAM keeps the main cloud deck just to our south for much of  Sunday.  High clouds at times, but lower clouds aren't forecast to move in until 4-7 PM. High 76-78
The WRF model, just available, has the clouds moving in about 1-3 pm, earlier just south of the city.