This afternoon's NAM model just became available. This is the "off hour" model run that does not include new weather balloon upper air (radiosonde)  data.
Here are the changes—Temperatures are warmer and precipitation ends earlier, about 4 AM Monday. Precipitation starts about 4 PM Sunday, probably as snow or a mix.Temperatures at the surface are above freezing, so the first amounts won't accumulate very much.
Temperatures at critical levels of the atmosphere become too warm for snow about 8:00 PM in Philadelphia and move north.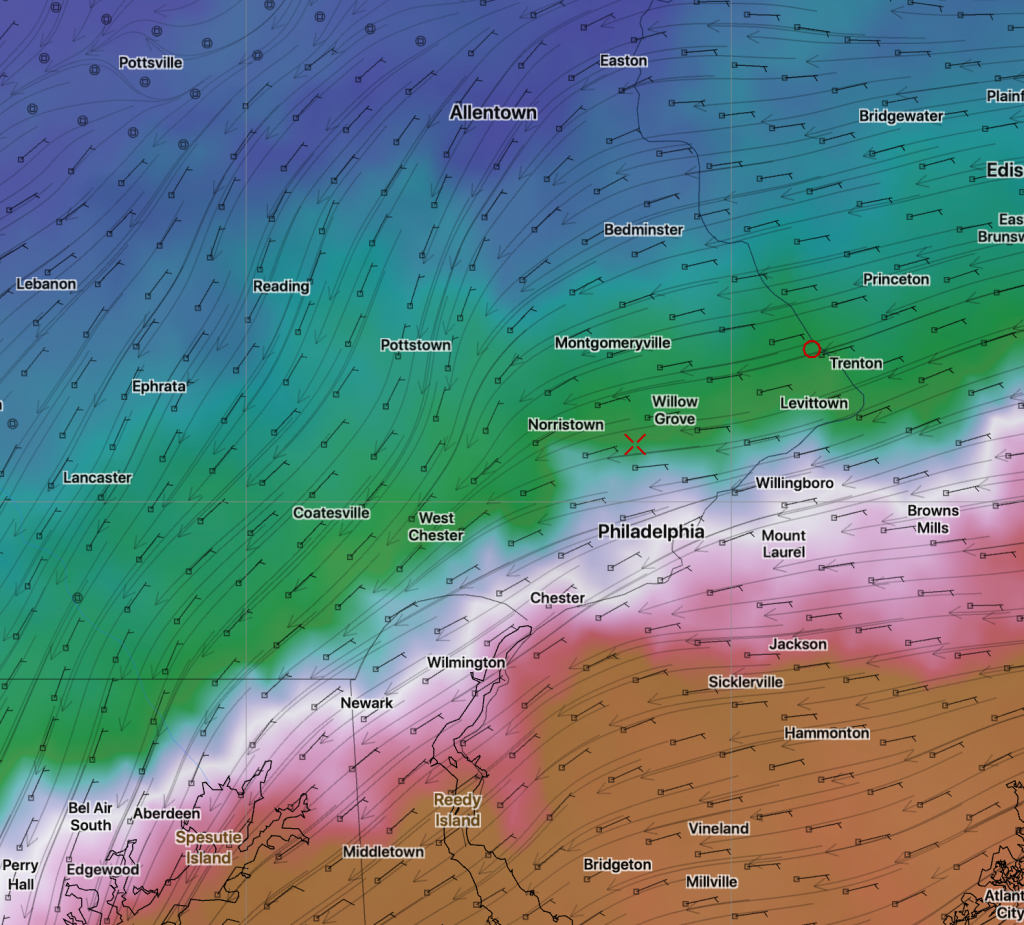 The warm air aloft moves north to a position shown below by midnight. This is the northern extent of the sleet/rain line.
Areas  north and west of the white line below are all-snow for the storm: 
By 2 AM, cold air line moves back through Philadelphia: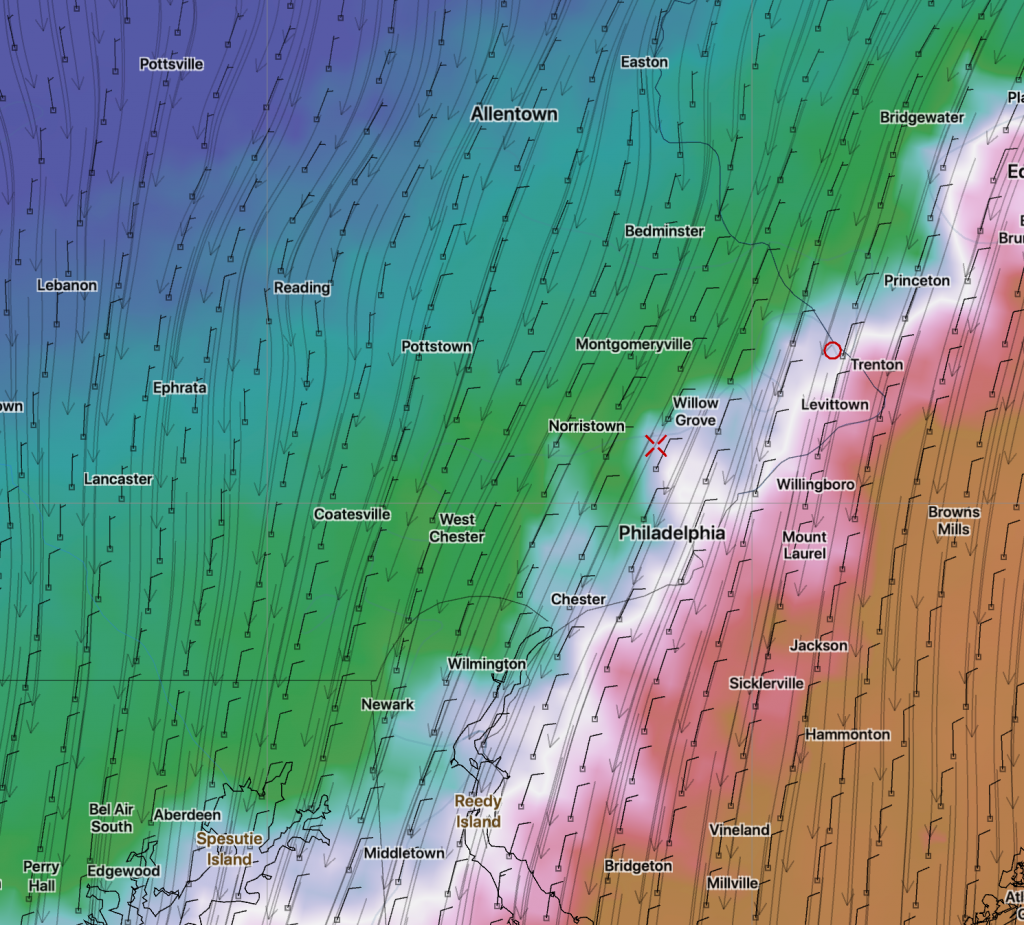 So this means that between 8:30 PM and 2 AM, areas below the white line in the middle graphic are a mix of sleet and rain instead of snow.
This will seriously limit the snow accumulations in the immediate Philadelphia area. Combine this with marginally freezing surface temperatures in the 32-33 degree range means limited snow.
This is an off-hour run.  We really will need to wait until Sunday morning's model runs for the final call.