Last Updated
I've been reviewing the latest NAM and GFS data.  Here's the latest on the expected storm for Sunday afternoon into Sunday night.  Total QPF values 0.50 GFS and 0.74 NAM
Basic scenario: snow to sleet and rain in the city, then back to snow. Details below:
Precipitation starts as wet snow in the afternoon, about 2-4 PM.  Initially, surface temperatures are above freezing in areas near the city, preventing accumulation.  Temperatures  then drop due to dynamic cooling and there's some snow accumulation in the city.  However…
During the early evening, the snow in the city will mix with and change to sleet and rain.  By 9 PM, it will be mostly rain and some sleet in the city.  The northern extent of this changeover is depicted in the following map at 10 PM: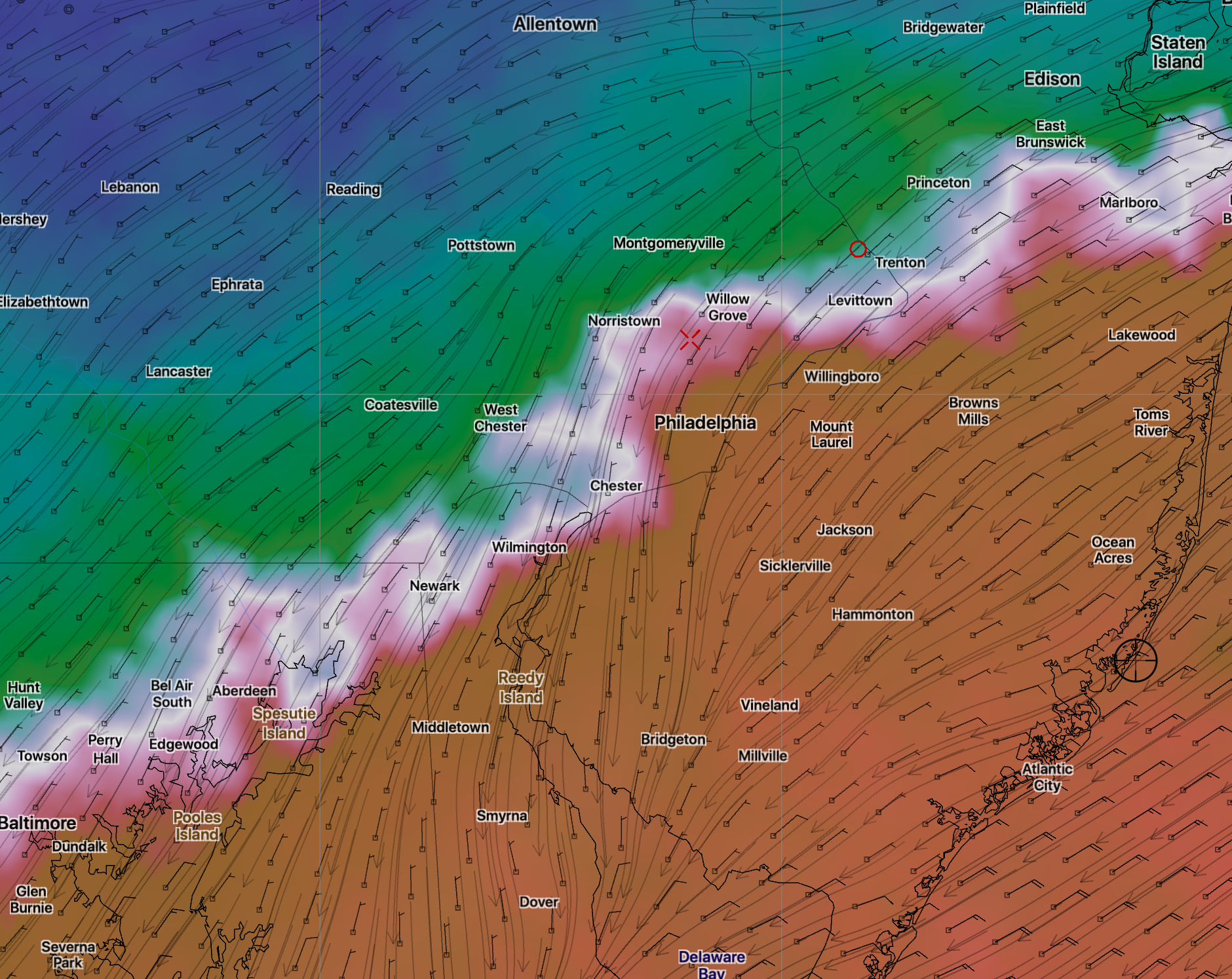 North of this white line, snow continues throughout the storm.
South of this white line (10PM), the sleet and rain will gradually change back to snow about 12-1 AM  and will continue as snow until morning.
North, the QPF values are less, but the temperatures are colder; calculations for the snow totals become a bit complicated.
North of this white line, final accumulations will be 4-8 inches.
South of this white line, the final accumulations will be 2-5 from the city northward.  These are preliminary estimates.
This is a complex storm. We won't have a final handle on the thermal profiles  and final QPF until tomorrow morning's model runs.