Updated Sun 9/11 10:54 PM — Additional rain, possibly heavy, will move through Monday evening. Another inch of rain, possibly two inches, may fall.
Update Sun 09/11 @ 11:03 AM — Please look at the comments link just above for some information that regulars to this blog might find interesting!
Update Sun 09/11 @ 11:02 AM — Current radar shows rain has overspread much of the area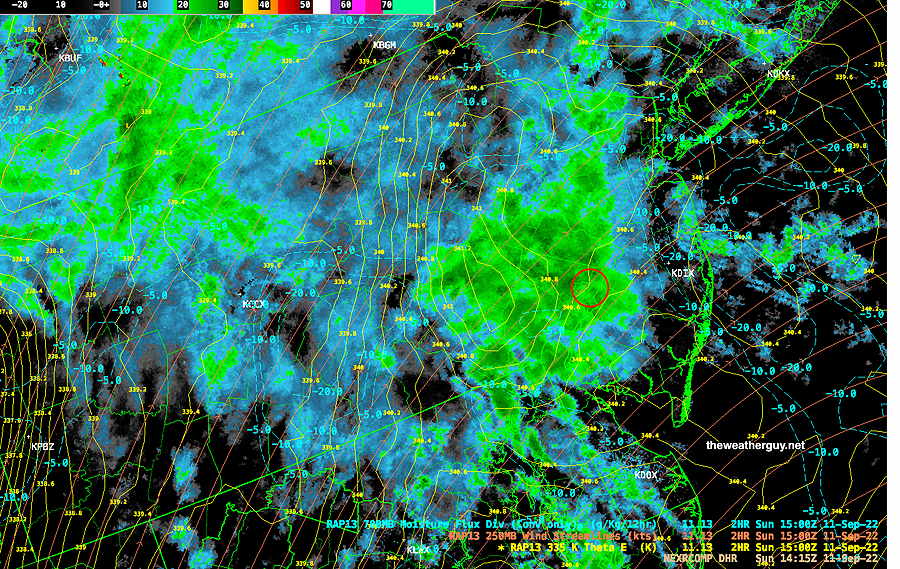 The rain should continue.