[su_note note_color="#bceaed"]Forecast Review— The HIRESW models did the best with this forecast. The 11 AM -1 PM timeframe was very close. The RAP model picked up the early morning showers. The NAM and NAM NEST over-predicted the second line of showers during the afternoon.[/su_note]
Last night's early models showed considerable spread with the timing of thunderstorms and showers today. I've had more time to look at those models as well as subsequent newer model runs from 2 AM ("06 Z model runs").
So what's happening?
The surface front moves through between 11 AM and 1 PM today with showers and thunderstorms as previously forecast. Prior to this time, expect windy and gusty conditions and possibly some scattered showers ahead of the front.
However, at the upper/mid levels of the atmosphere, additional disturbances (areas of "vorticity and vertical motion") continue to move through in the upper level flow during the afternoon.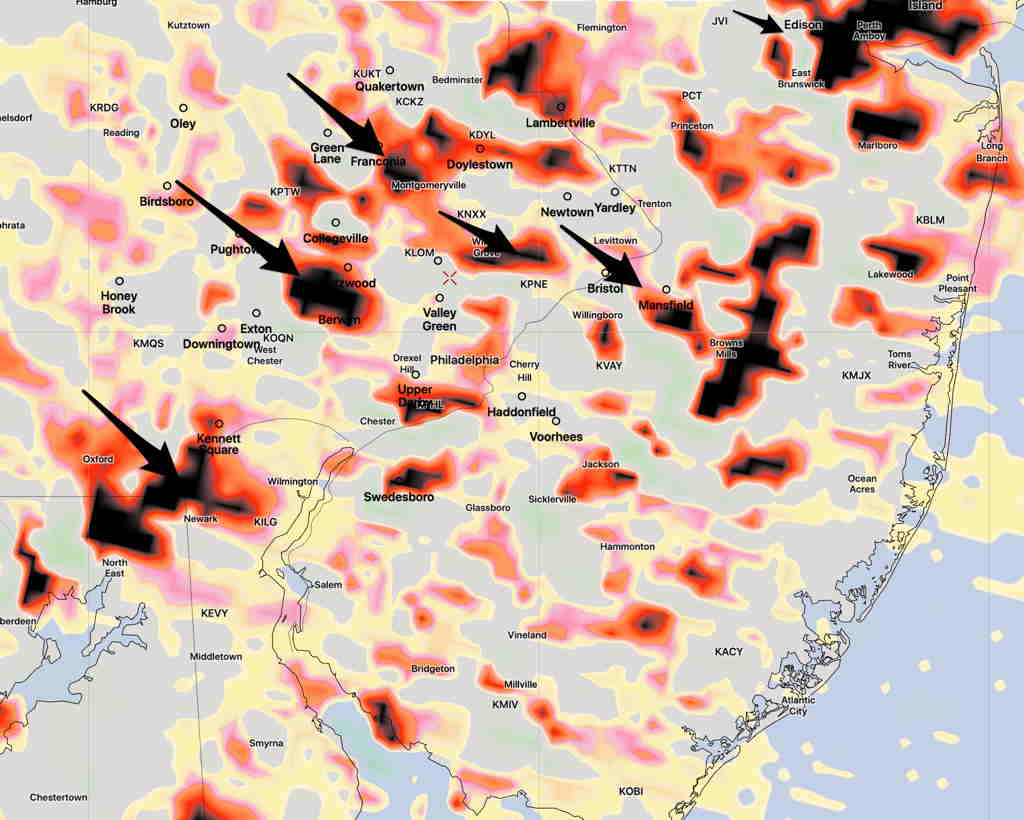 The actual upper air trough moves through slowly with these areas of vorticity triggering showers. Additional scattered showers and thunderstorms are possible during the afternoon until the upper air trough moves through. The NAM NEST shows this activity may be most enhanced at 2-4 PM.