Updated on Wed 7:49 AM highlighted below:
The latest NBM continues to show the highest probability of thunderstorms from Philadelphia eastward at about 4 PM.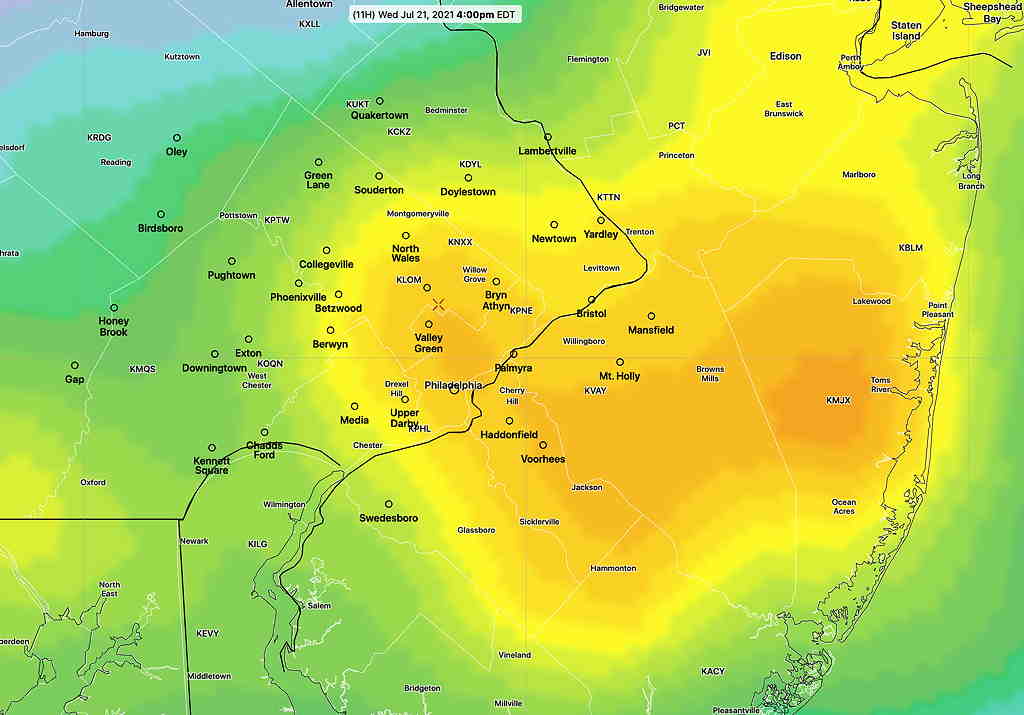 Updated Tues 10:35 PM with HIRESW highlighted below
A cold front will move through Wednesday afternoon and evening. The actual upper trough is not very sharp and the energy of the front will come through not as a single punch.
Prior to today, the models were showing very little in the way of thunderstorms. Today's models have changed somewhat with some activity being forecast by most models.
The HREF shows scattered areas of strong vertical motion between 12 PM and 4 PM. Peak time as early as 2 PM Main activity currently appears to be north and east of the city.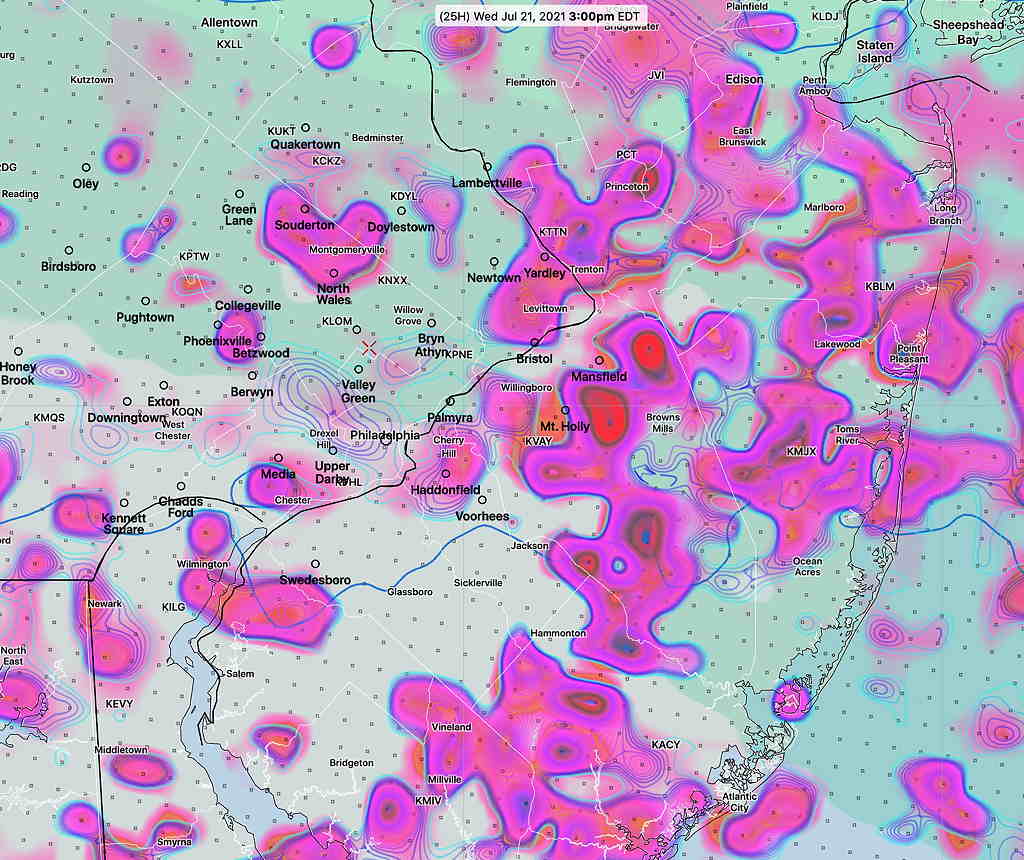 Precipitable water (1.4″ to 1.7″) is not as high as recent past thunderstorms and CAPE levels are in the 1100 J/Kg range. Enough for some strong storms but right now, it doesn't look like a major storm event for most areas.