Updated on Sat 9:12 AM highlighted below
---
The cooler, less humid air mass that moved in will continue to influence our weather on Saturday. Two weak fronts will move in Sunday.
Saturday will be partly sunny. Return of moisture aloft may result in some cloudiness in the afternoon with a slight chance of an isolated shower far ahead of an approaching warm front. High temperature 86.0º ± 1.3º NBM model Blue Bell. Dew points in the upper 50s to near 60º.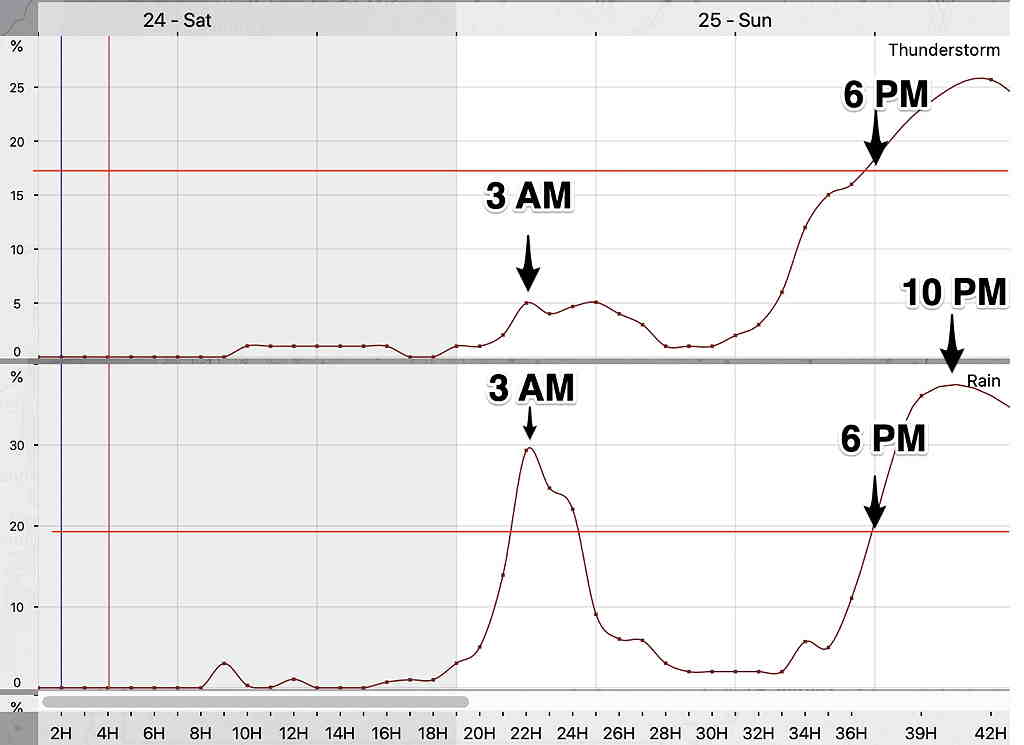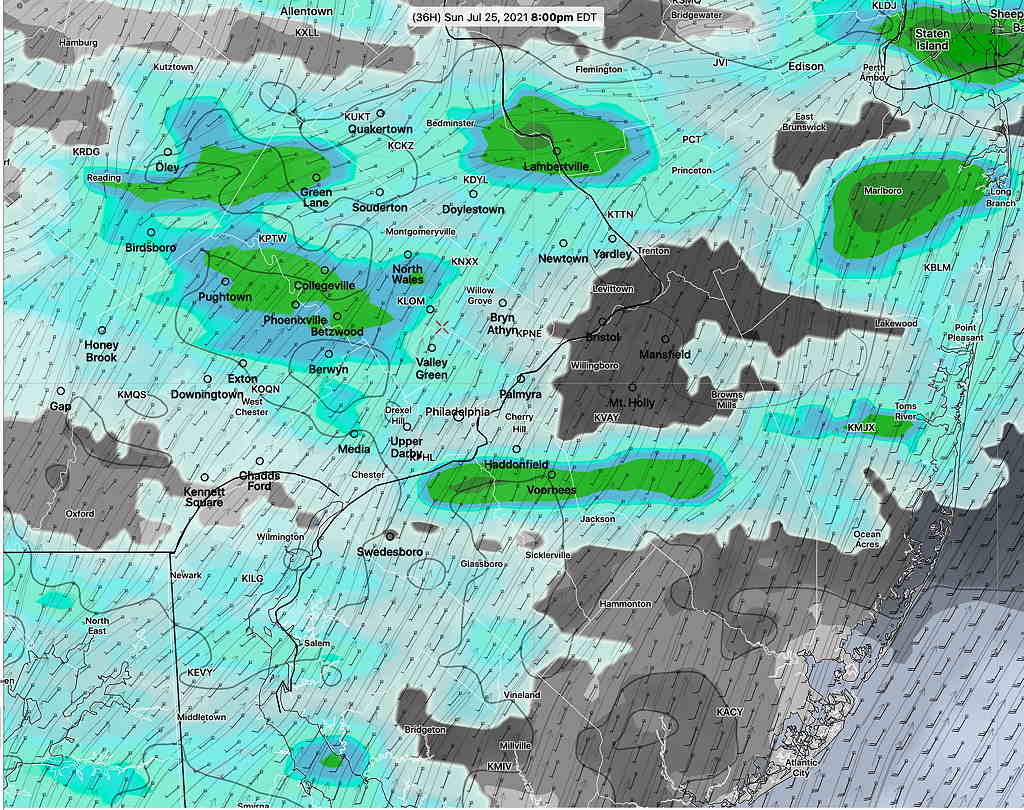 A weak warm front will move in before daybreak on Sunday. Some scattered showers before daybreak. Clouds early will break for sunshine by afternoon.
As a result of this warm front, Sunday will have noticeably higher humidity (dew points) than Saturday. Dew points will move back into the uncomfortable 70º range. High temperature 87.0º ± 2.2º NBM model Blue Bell.
A weak surface trough may move through on Sunday evening with scattered showers and maybe some thunderstorms especially in western suburbs.
---
Outlook
While we'll be moving back into the 90º+ range by Tuesday, the extreme heat being forecast for the middle of the country does not appear to make it into our area because we'll still be a slightly different upper air situation—