Weekend Forecast Outlook
Update Fri @ 12:58 PM — Last night's models continue to show showers developing in the entrance region of a jet streak as an upper air vorticity develops. The HREF on this with its simulated radar forecast superimposed on the currently forecast jet streak position—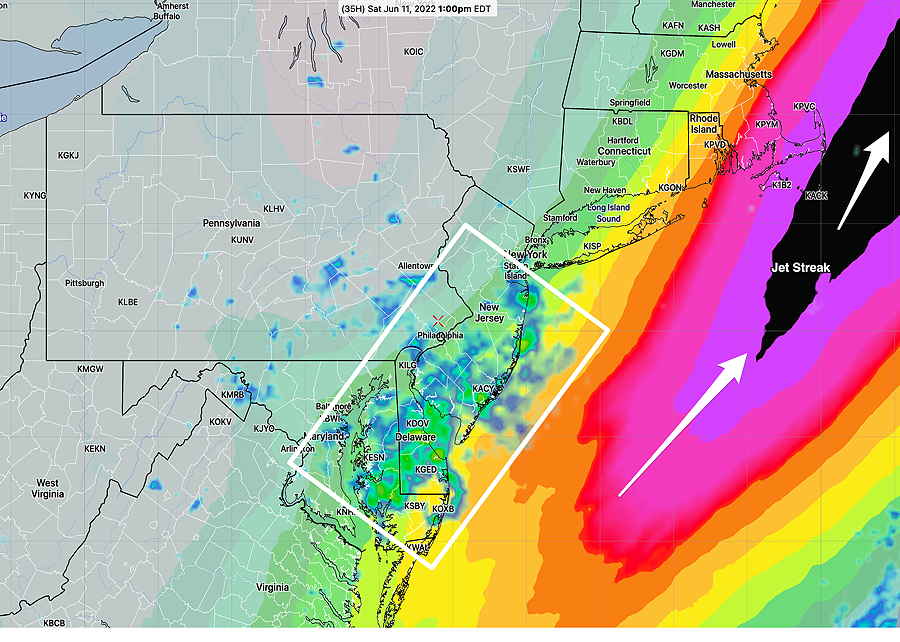 The position of the jet streak may change again and so will the forecast. Currently, most models have a mix of sun and clouds for Saturday with widely scattered showers mostly mid-day and early afternoon.
For Sunday— another jet streak approaches as a ridge in the center of the country moves eastward. This time we will be in advancing exit region of the jet streak which also has enhanced upward motion. A warm front slowly moves through with this feature and we'll have the chance of thunderstorms and showers. Details unclear at this time. Based on the NBM, Sunday will be cloudy in the morning, then a mix of clouds/some sun and thunderstorms during the early and late afternoon.
The latest models suggest the possibility of strong storms Sunday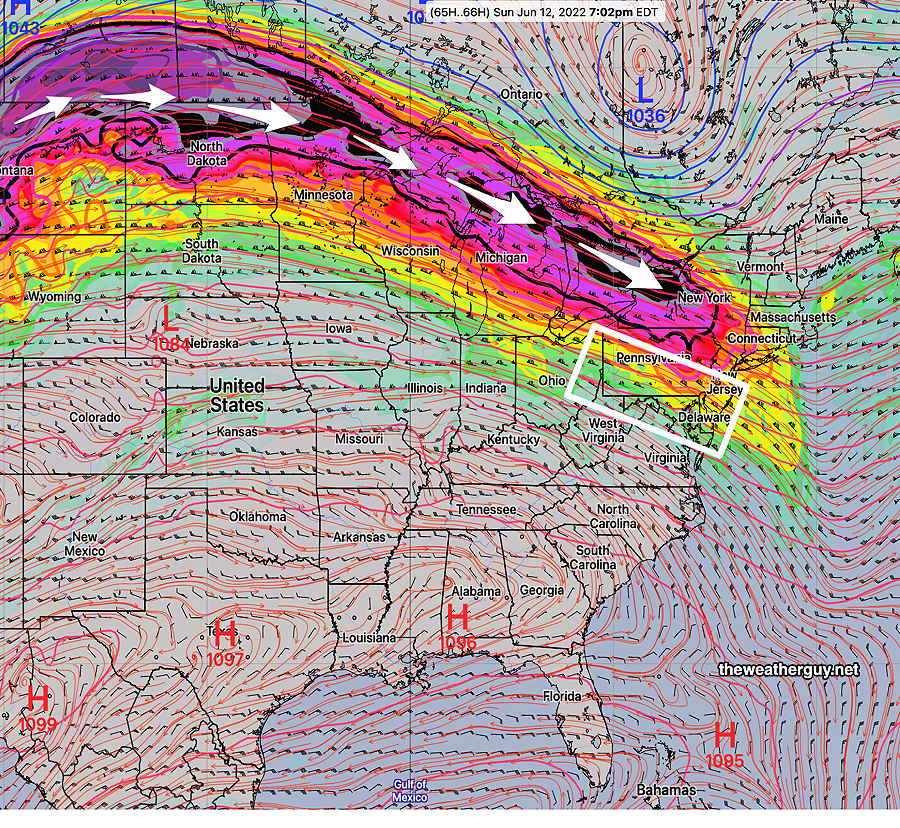 Check back for my regular "Weekend Weather Forecast" this evening.
Updated Thu 11:26 PM — Tonight's models continue with a limited period of showers on Saturday. Not all areas will see showers. The most likely period is 11 AM-2PM. The models differ on the location, The NBM is the most aggressive with the shower coverage .
Update Thu @ 9:04 AM —The latest models have backed off considerably on the rain forecast for Saturday. A much weaker surface low expected to form, triggered by a jet stream level trough. Just some showers expected. This forecast may continue to change.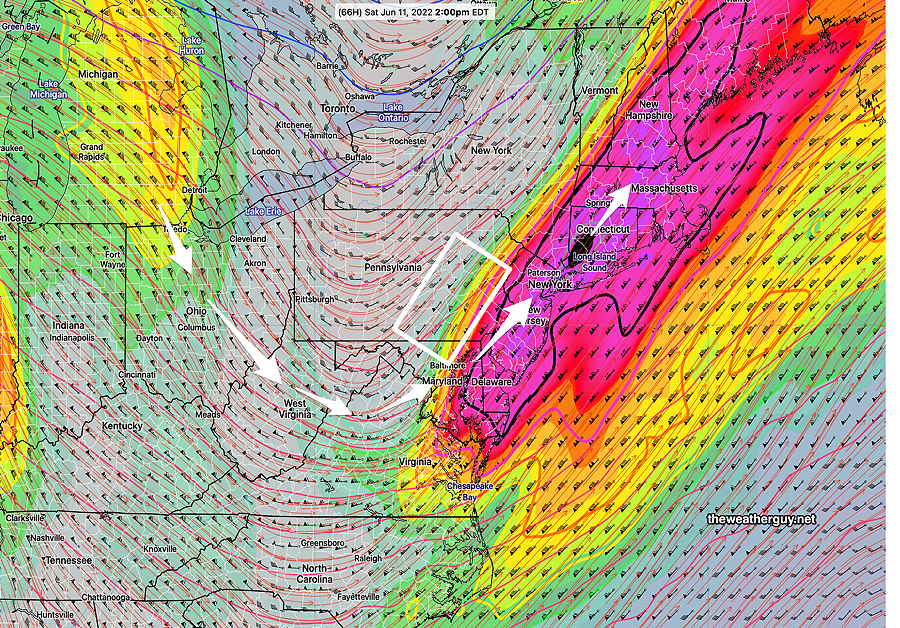 ---
---