Updated Sun 7:25 AM highlighted below:
This update is really a cut and paste from my original forecast from Friday.
A weak warm front will move in before daybreak on Sunday. Some scattered showers before daybreak. Clouds early will break for sunshine by afternoon.
As a result of this warm front, Sunday will have noticeably higher humidity (dew points) than Saturday. Dew points will move back into the uncomfortable 70º range.
Today's models have the weak front moving through earlier on Sunday afternoon than previously forecast. Latest models have scattered showers and thunderstorms developing in western suburbs as early as 2 PM. High temp tomorrow 89.4º 88.3º± 1.2º Dew points uncomfortable, near 70º
Most models have the activity diminishing as it moves into NJ.
More rain later Sunday night, after midnight.
Meteogram timing still on-track—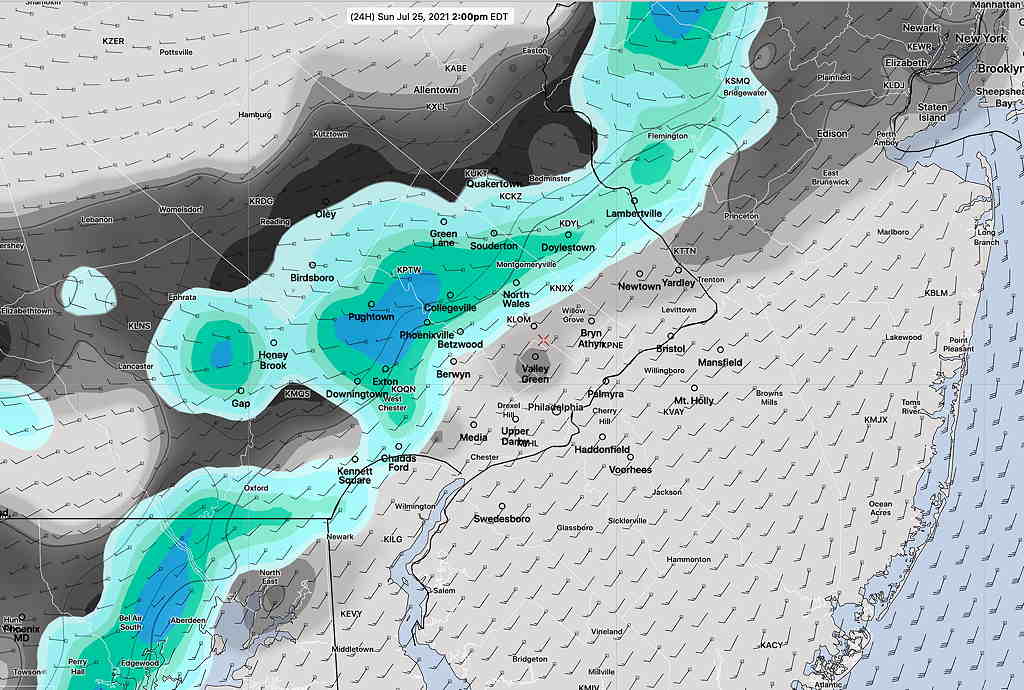 Water Vapor Imagery and Advancing Warm front
I love looking at the clouds and seeing what they tell about the model weather forecasts. Today's approaching warm front is visible on water vapor imagery. Latest water vapor imagery is can be seen at this link.