Unsettled but very little rain?
Updated Sun 4:38 PM — We've had no showers this afternoon (as forecast by the NAM-NEST, not the ECMWF). There may still may be some scattered activity late tonight. The main area of showers will move off to our north tonight.
The cold front comes through early evening Monday. The NAM-NEST shows a line of storms, but they may diminish in intensity as they move through our area. Updates tomorrow.
---
Update Sun @ 10:14 AM —
Forecast Review— We had some scattered storms after midnight, not forecast by last night's US models. Still not much rain in the immediate PHL area—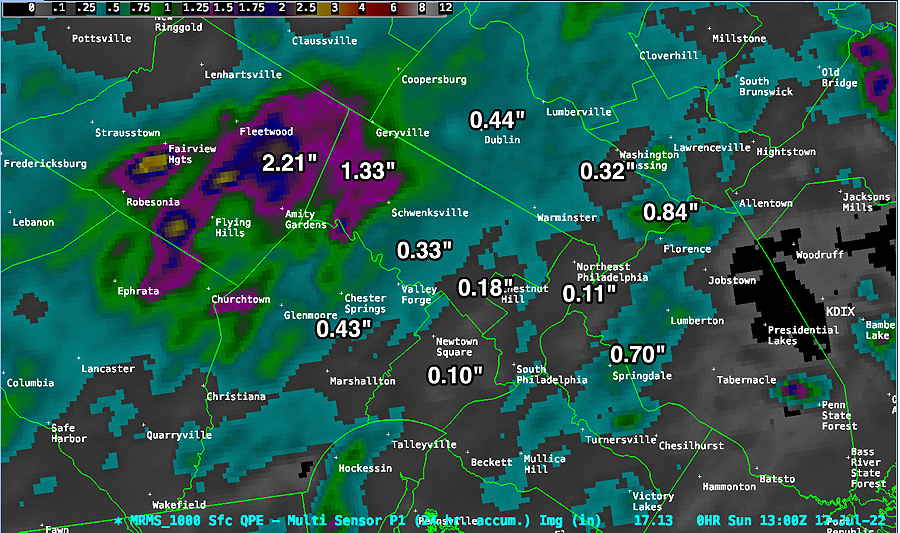 Sunday will be partly sunny/partly cloudy very warm and humid. High 86º ± 1.1º Dew points near 70º will make it feel much warmer. (~90º)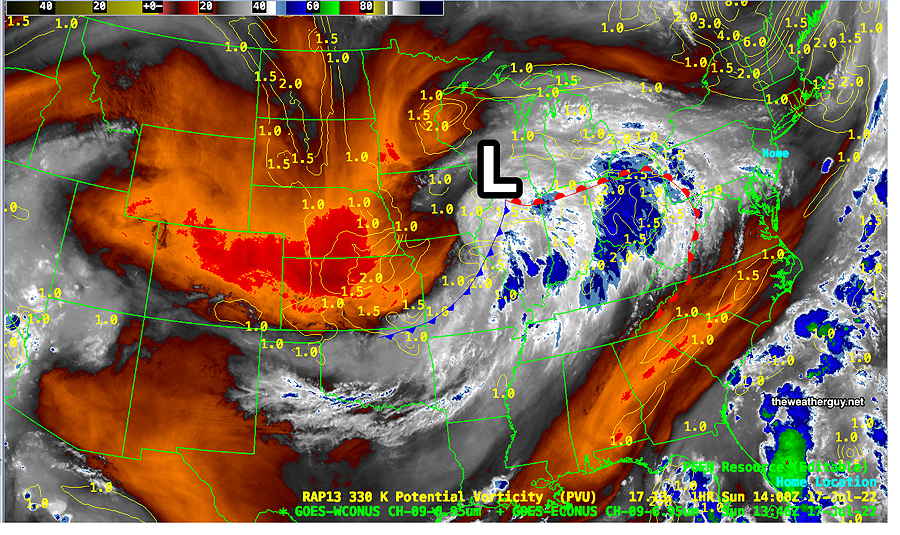 A warm front will move through around midnight with showers and thunderstorms. Most models have the bulk of the rain moving to our north. The ECMWF shows some storms developing around the Delaware Valley abut 3-5 PM or so, ahead of the warm front passage this evening.
The ECMWF 3 previous hour rainfall forecast for 5 PM —
It should be noted that the NAM-NEST shows no showers here this afternoon. I'm including the ECMWF graphic because the ECMWF more correctly forecast the showers last night.
Monday afternoon shows the greatest promise of showers and thunderstorms here.
---
Updated Sat 11:11 PM —The rain most areas had today was minimal. For Sunday, there will be even less chance of rain.
Temperatures approaching 88° will feel hotter with dew points near 70°. There's a chance of highly isolated showers around 6 PM. Any rain Sunday night is forecast to move north of us. We'll have to wait for Monday late afternoon for any chance of significant rain.
Even Monday may not offer relief from the dry conditions.
Sunday
Previously Posted Fri 8:21 PM —
Some low clouds, maybe fog, in the morning. Perhaps a few sprinkles early. Most of the day will be a mix of sun and clouds. Little or no rain until evening.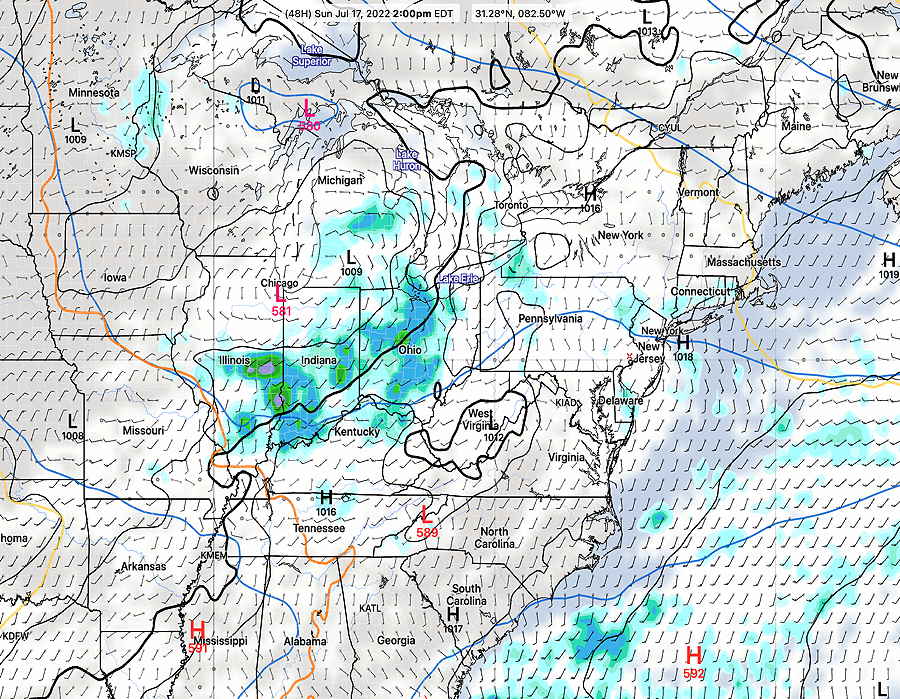 In fact, the latest NAM-NEST shows heavy storms in far western suburbs about 11 PM, falling apart as they try to move east towards us.
High temperature 86.5º ± 2.6º NBM model Blue Bell, PA
---
---