Update Thu 08:01 AM —We are moving into the range of the higher resolution models during the day today and by this evening's model runs, things should clarify further.
Based on last night's GFS, GEFS, NAM SREF, CMC and ECMWF, here are the forecast  trends:
Snow starts 10AM -12 noon.  Some models are leaning towards a later start.  (The high resolution NAM-NEST ( just coming into forecast range)  has a 10 AM start from west to east, but even has some flurries before then.
The current trend for most of the models is less snow accumulation and more of a mix.  The GFS is still in the 1.5 inch range, but the Canadian and ECMWF are closer to an inch or less.   Precipitation ends about 8 PM.
Over the past year, the new National Blend of Models (NBM) has done very well at smartly blending these differences. Here's the latest NBM  (new version) snow total for 7 PM Saturday evening –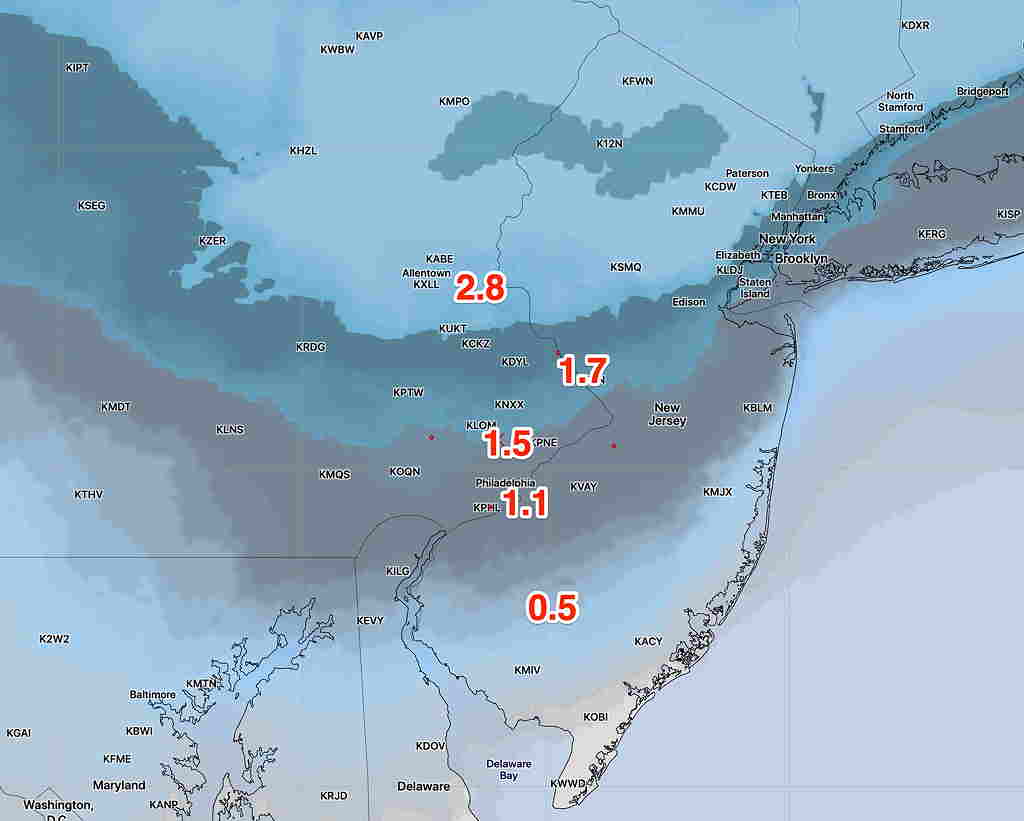 I'll be updating this evening with the latest models, including the shorter range high resolution models.  Stay tuned.