I wanted to do an early update, but the new GFS, Canadian and European models aren't yet out.
Snow starts between 10AM -12 noon.  (Some models have some snow showers earlier, some start later.)
Whatever is falling ends about 7-9 PM Saturday evening.
The short range models have continued their trend of a quicker changeover to sleet with less snow/sleet accumulation. The latest NAM snow/sleet depth forecast captures this: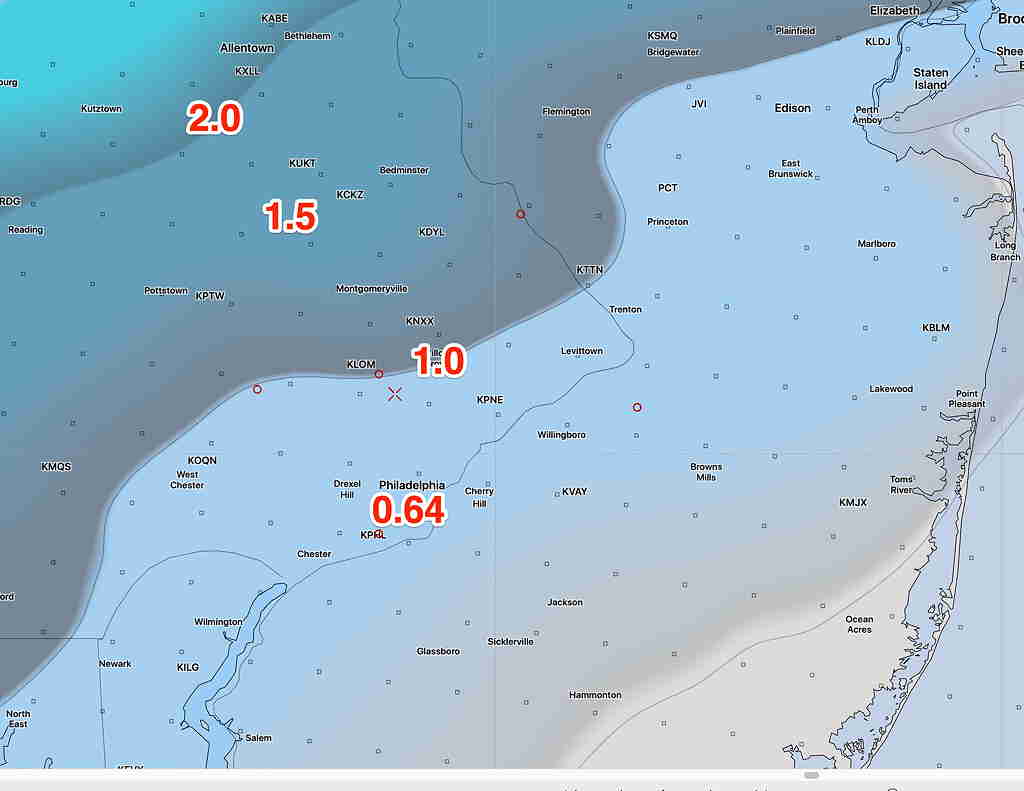 Last night's GFS, CMC and ECMWF had somewhat increased their sleet/snow accumulations totals, keeping colder temps longer in the event.  They are in line with the NBM forecast from last night.
I'll update early afternoon and again this evening.
(Some data still not available from NOAA- NCEP)