Update Fri 7:30 PM — Latest high resolution Canadian and GEFS ensemble are similar to  the NBM accumulation forecast posted below.
For the start time:  Latest High Resolution Window Ensemble Forecast Model (HREF) has very some very light flurries moving in from the west,  starting as early as 9-10 AM:
---
Update Fri 04:30 PM — NBM data back online.  Here's the latest median snow/sleet accumulation for Saturday 7PM: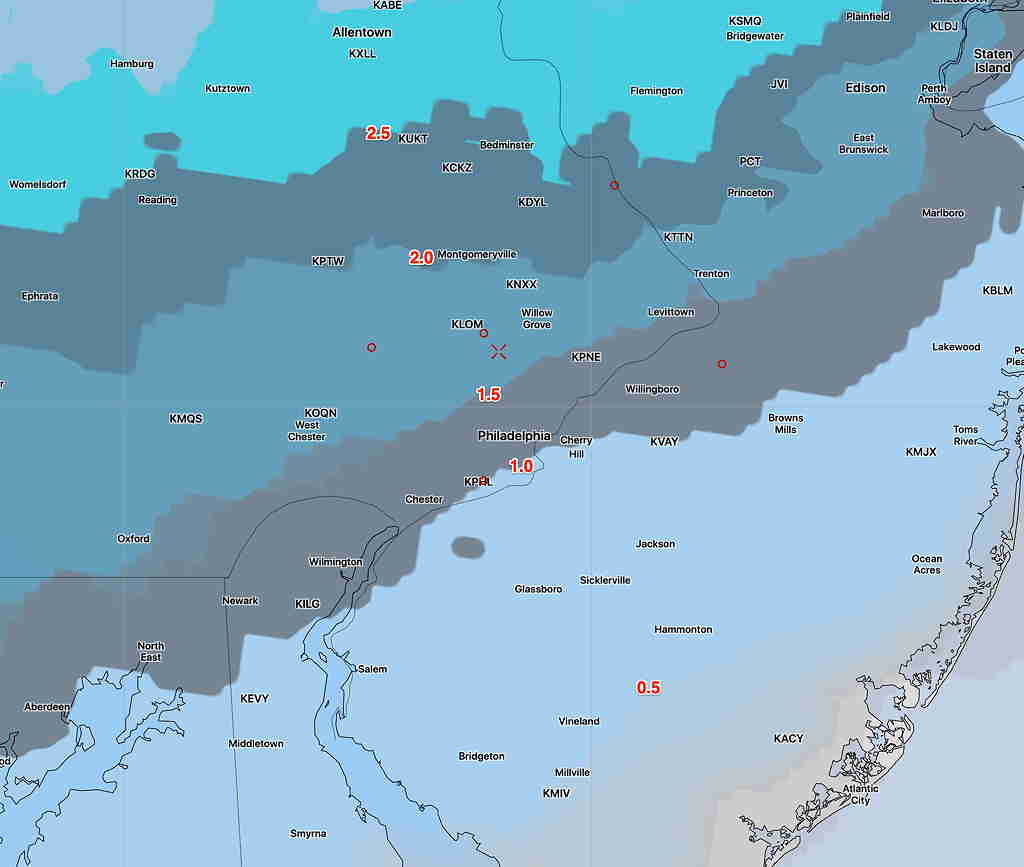 ---
… from earlier this afternoon—
An interesting winter mixed precipitation type scenario setting up for Saturday. There are differences between the short range regional high resolution models and global models.
Most models have snow starting here about 10AM-12 noon. with some intermittent light snow flurries possible earlier.  (The Canadian models have a later start)  Precipitation ends about 7-9 PM Saturday.
As for snow/sleet accumulation totals:
Today's global models (GFS CMC-GDPS amd ECMWF) have all increased their snow/sleet totals somewhat from previous days.  Here's the latest GFS snow/sleet totals: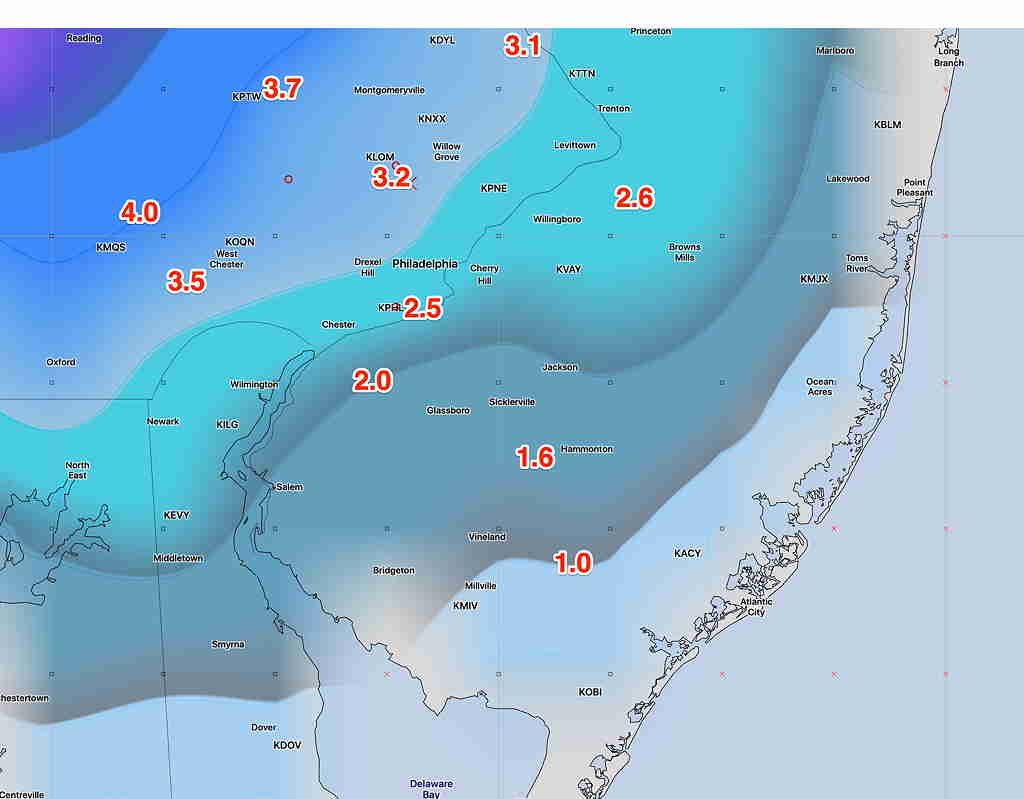 Meanwhile, the NAM and higher resolution models have very different predictions due to a warmer profile at about 6000 feet.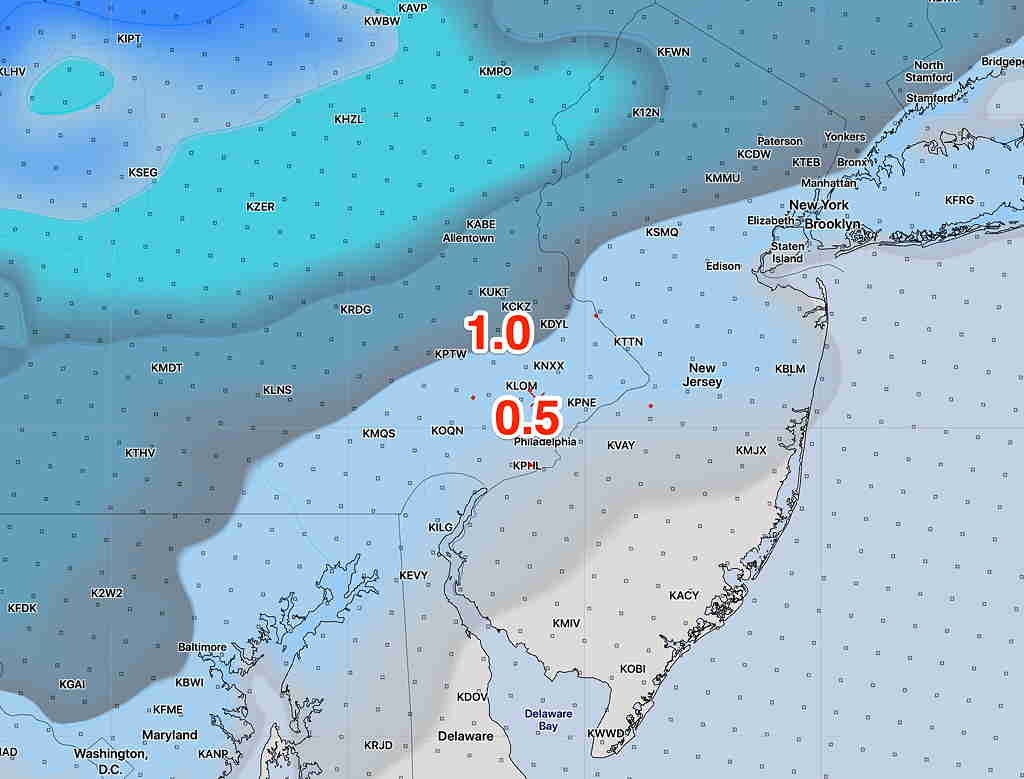 Both sets of models have similar QPF values- total precip falling as water. (0.45-0.55 inches water.)
However,  the NAM and other high resolution models have sleet as the predominant PTYPE (pink) by 3 PM: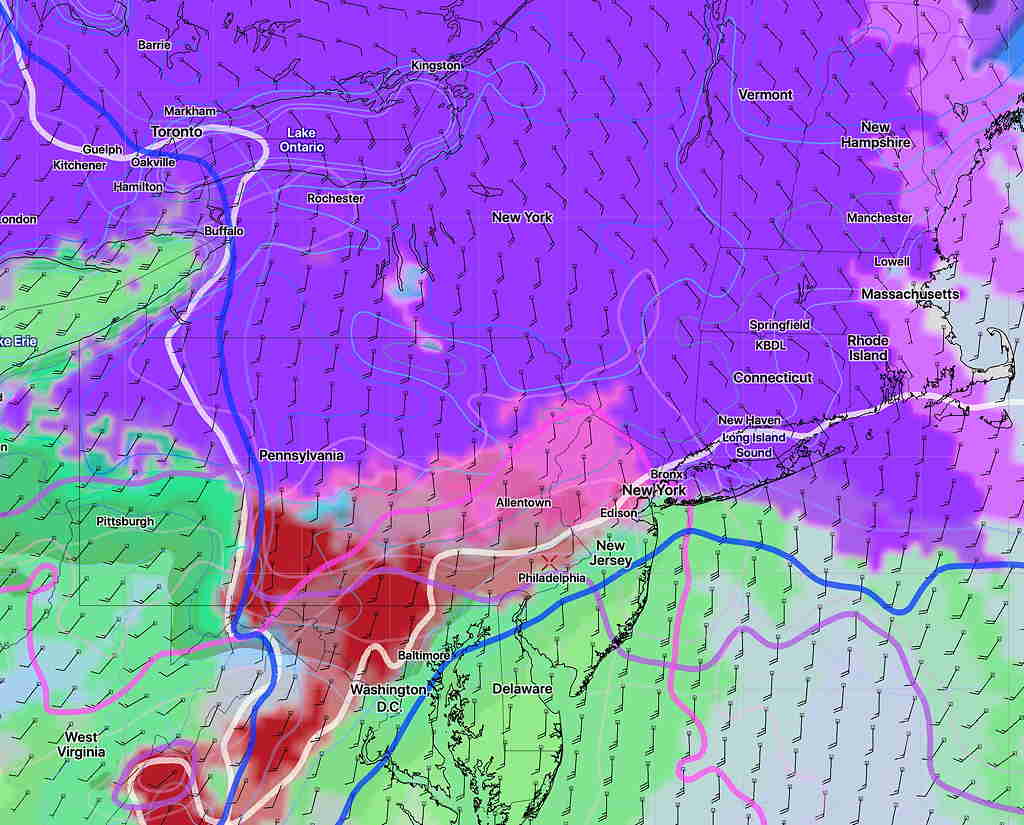 The GFS doesn't have the influx of warm air at and above 6000 feet, maintaining snow as the principal precipitation type (Purple) at 3PM: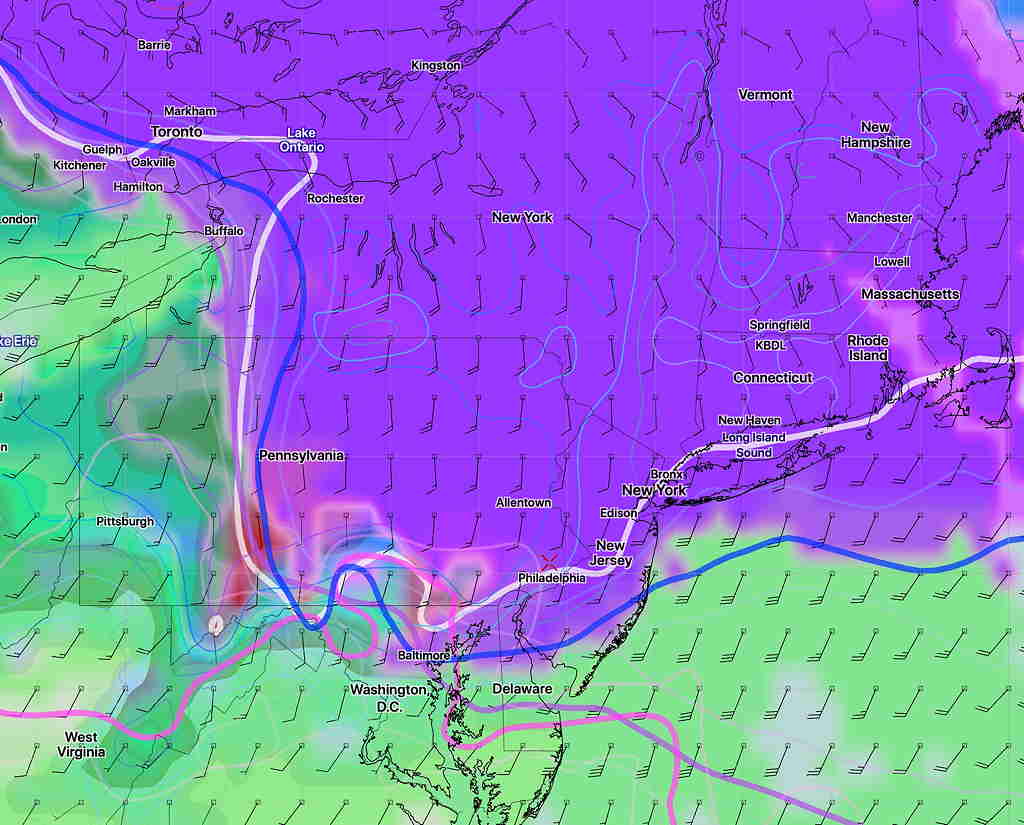 It's funny, in past years, I put heavy emphasis on the NAM model thermal profiles.
However, the new GFS (new last year) has outperformed the NAM for storm tracks this year.   We're going to find out whether it's better with thermal profiles.
I think the reality will be somewhere in the middle- an average of the GFS and NAM above.  I'll be checking again later this evening.