Updates Tues 7:15 PM & Wed 8:30AM are highlighted
The forecast for the weekend continues to evolve regarding timing of the rain. Based on the latest GFS, we may luck out and have most of the rain fall Friday evening and Saturday evening, leaving much of the daytime hours cloudy, but rain-free.
A blocked weather pattern has been in place for the past several days with low pressure stuck in the middle of the country as well as low pressure system stuck in the Atlantic. This blocking pattern will evolve into a classic "omega block" (the jet stream flow resembles the Greek letter omega " Ω ") by Friday.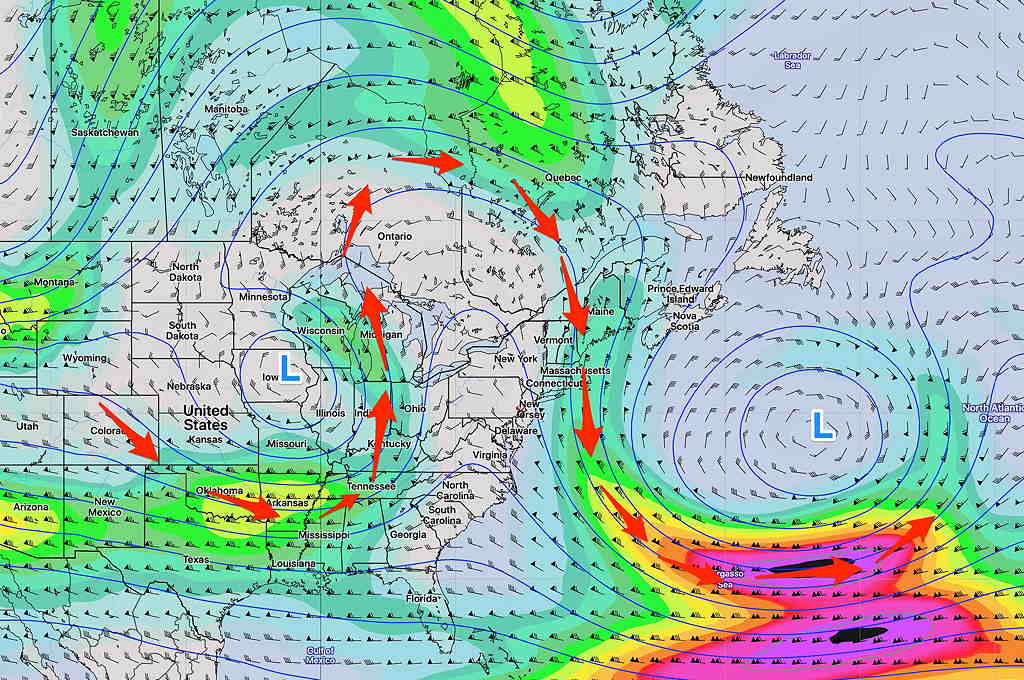 The latest GEFS model shows this Atlantic low pressure system remaining even more entrenched as the low pressure in the central US tries to move east. High pressure caught in the middle will bring a moist, easterly wind flow and cloudiness to our area from Friday through Sunday.
Periods of showers and rain are most likely Friday and again Sunday.
Additionally, the Central US low pressure may induce secondary low pressure formation off the Delaware coast. This coastal secondary low may make the rain on Sunday moderately heavy (the ICON model cranks out almost 1.5 inches of rain Sunday.)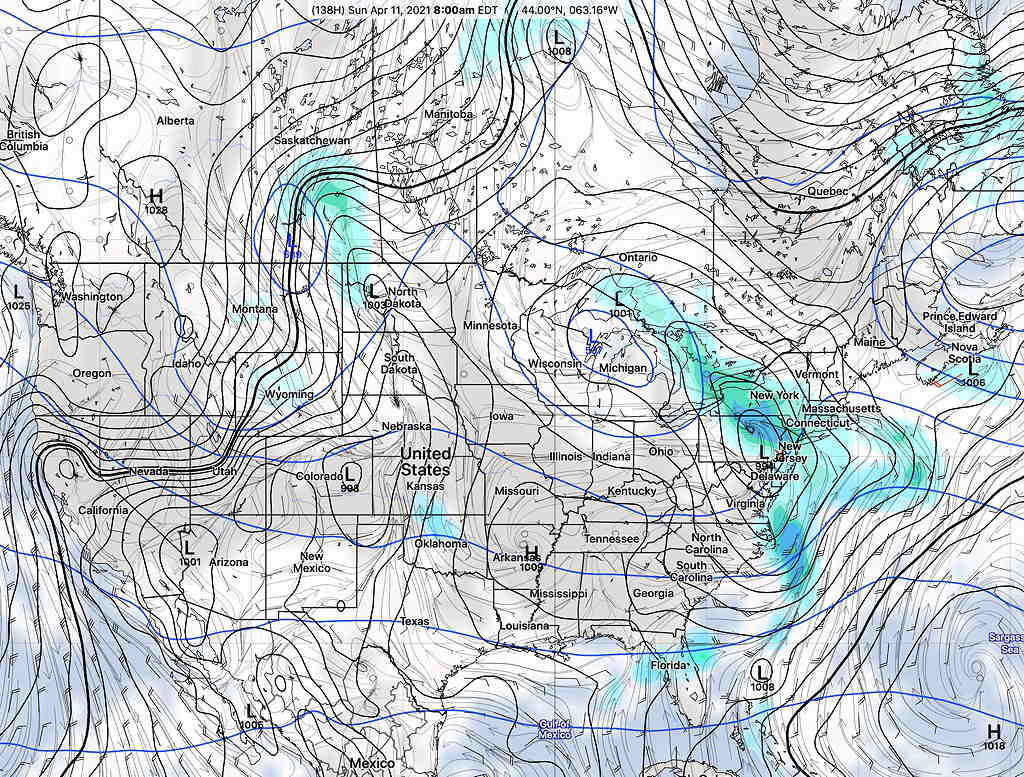 The models have backed away from heavy rain. The rain is looking less continuous over the weekend. Indeed there may be periods of cloudy, but dry weather. The exact timing of the rain over the weekend has shifted. Sunday's rain may occur mostly before daybreak.
Blocked weather patterns result in long stretches of persistent weather.  We never really know when the block will break down until we see some kicker system appear.  So the block will be in place…until it isn't.  The models aren't all that good at showing that moment in advance.  As a result, long range forecasts sometimes become totally undone.  
According to the GEFS  that persistent low in the Atlantic and its effects on our weather may be with us much of next week!