Last Updated
Today's models continue with the idea of weak low pressure developing along the front as it moves through early Wednesday.
There are differences in timing and snow amounts, but the statistical models, the GFS and the European have increased snow totals to 3 inches. We've seen these forecasts change drastically, but I'm letting you know that some amount of snow is expected during the morning rush hour on Wednesday.   Stay tuned
On my previous forecast, I mentioned that I would keep an eye on the strong cold front  moving through Tuesday night into Wednesday morning.  I mentioned that snow showers were possible Wednesday morning.
The most recent model runs suggest a trend that the rain mixes with and changes to snow sometime after midnight Tuesday as the upper atmosphere chills down, supporting snow.
While strong cold fronts often scour out any residual moisture, the models are showing that some weak low pressure development occurs along this front as it moves through, with moisture lingering after the cold air moves in aloft.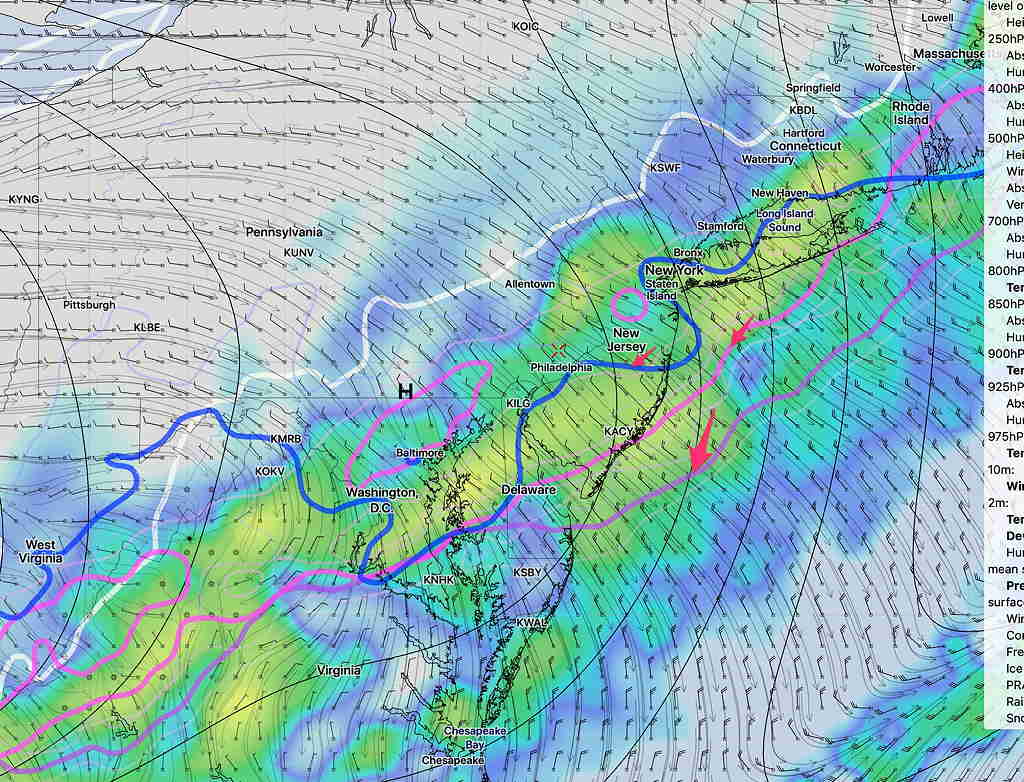 The GFS has about 1 inch of wet snow for the Philadelphia area ending about 9-11 AM Wednesday morning  The NAM about 0.8 inches.   We know that things change.   Stay tuned.