Forecast Updated Thu 9:16 AM in highlighted text below—
As indicated in this morning's update, the position of the closed low has changed from yesterday's models and yesterday's outlook. There continues to be quite a bit of "spread" in the statistical models regarding the position of the closed low.
So there's a lower confidence in the forecast than usual. (I expect this forecast to be revised again; upper closed lows are very difficult to forecast accurately.)
I wanted to post this update to indicate the major shift in the optimistic forecast I posted yesterday. Additionally, it does not look like a good NJ shore forecast in particular with windy/cloudy and chilly conditions.
The general trend is for more clouds and chances of showers over the weekend, and a reduction in the amount of rain Friday.
Friday
As the upper air flow transitions from a ridge to a trough, a surface low, originally to track over us will now track to our south. Unfortunately, this is translating into lower rain amounts for Friday. Instead of 1 inch, it looks more like 0.5 inches of rain. The latest ICON model has well over 1 inch of rain for Friday into Saturday. The NBM has 0.6 inches
Memorial Day Weekend
An upper air trough develops over our area on Saturday and lifts out by Monday. The upper trough will pinch off into a "closed low".
The entire scenario has changed in a day. The position of the closed low is now south of us and the GFS is forecasting a coastal storm to form!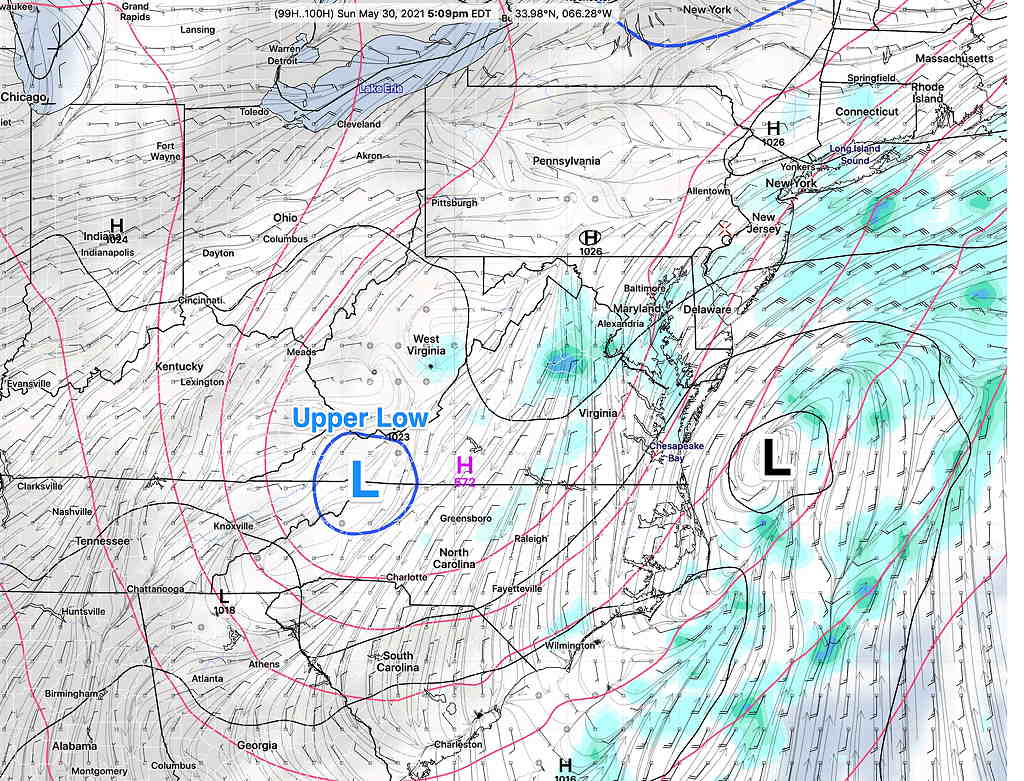 (Average seasonal high temp is 77º-78º)
Saturday
Saturday will be cloudy with scattered showers. High 61º sd 3.5º Chilly. (very high spread – high uncertainty!) The latest NBM has high temps 59º with an extremely high spread of 6º! The ICON has us in the mid 50s!
Sunday
Cloudy. Dry according to the model blend (NBM). The GFS has some showers, especially in NJ. High 62.5º sd 5.2º High 60.0º sd 5.7º Chilly and windy.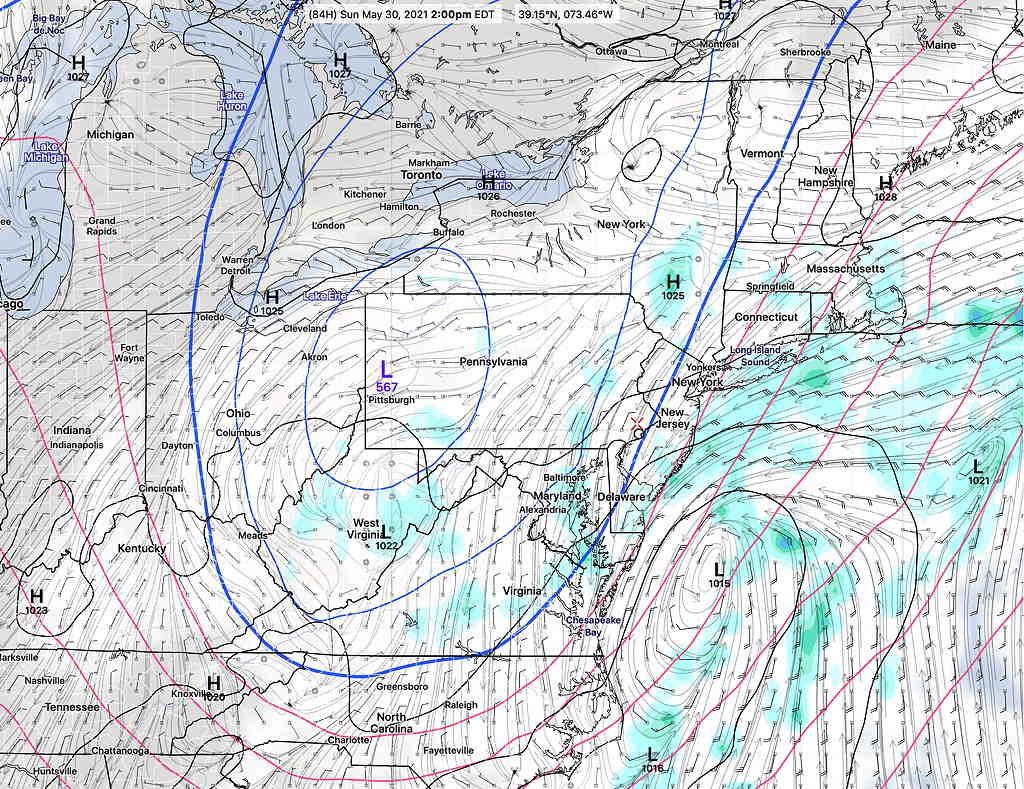 Monday
Cloudy (GFS) or partly cloudy (NBM) High 70.0º sd 3.5º Partly to mostly sunny (GFS) and (NBM). High 71.0º sd 3.5º
Thu 09:20 AM Forecast Commentary —The aim of this blog is to demonstrate both how good the numerical weather models can be, but also to show how fluid and changeable forecasts are, with model forecasts shifts and changes clearly marked.
In contrast, many of the TV forecasters seem to live in the moment and seem to hope that you don't remember what they said the previous day (or previous program).