Updated Wed 8:18 AM highlighted below (There are significant changes in the forecast based on last night's GFS model.)
The ridge of high pressure that's been providing the very dry weather will gradually break down over the next several days and will be replaced by an upper air trough over the weekend.
Tuesday into Wednesday
First, for tonight (Tuesday), a warm front will move through between 3 AM and 6 AM Wednesday morning. The models are showing several instability parameters consistent with showers and possibly an isolated thunderstorm tonight, although many models are downplaying this scenario. If you are awoken by a rumble of thunder tonight, it shouldn't be a surprise.
Wed AM Update: latest models have the showers and thunderstorms moving through during Wednesday evening. Much of the heavier dynamics will move by to our west. Still only a small amount of rain (0.3 inches) at most
A cold front will move through on Wednesday. Most models have some showers and thunderstorms between 5-7 PM Wednesday and again between 11PM and 1 AM Thursday. While I'm providing likely timing, this may change. Some of these storms could be strong, but total rainfall in the region from this frontal passage won't make that much of a dent in our recent rainfall deficit.
Friday
As the upper air flow transitions from a ridge to a trough, a surface low will track over us on Friday, with rain. (Hopefully!) Many models have between 0.7 and 1 inches of rain on Friday, starting early morning. If it plays out, this would be our first significant rainfall in awhile.
Memorial Day Weekend
An upper air trough develops over our area on Saturday and lifts out by Monday. The upper trough may pinch off into a "closed low".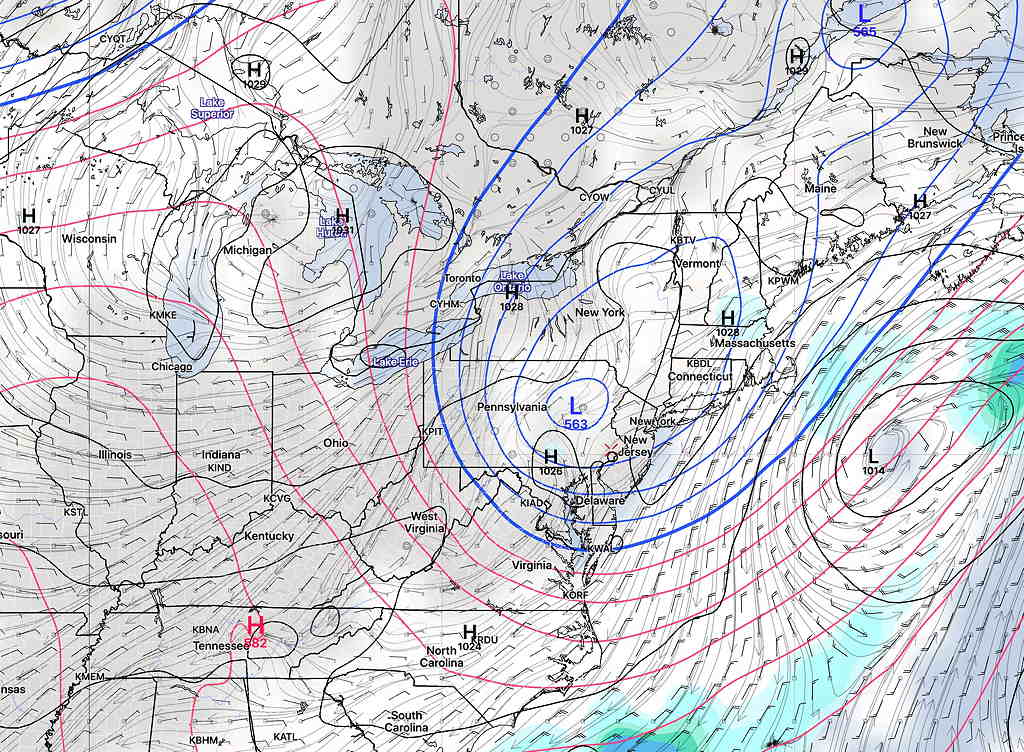 Depending upon the exact location of the closed upper low, the forecast below can change. Right now, most models have the closed low directly over us, which can be a good thing weather-wise. So this is the most optimistic forecast, based on current models.
Wed AM Update: The location of the closed upper low seems to have changed, now north of us. This may mean prolonged clouds and showers into Saturday.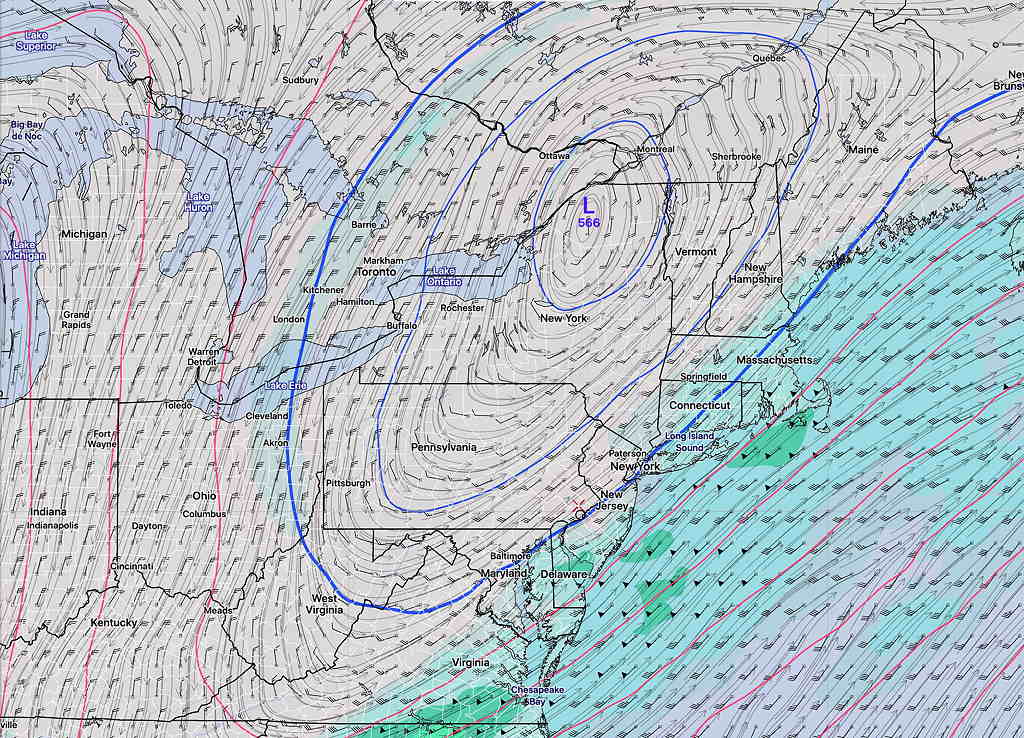 Saturday
As a result of the upper closed low, Saturday may have a few showers lingering around daybreak, most of the day will be dry, and cloudy conditions will linger into at least the mid to late afternoon. A widely scattered sprinkle can't be ruled out. It will be chilly with an easterly wind. High 63º sd 5.2º (very high spread – high uncertainty!)
(Average seasonal high is 77º-78º)
Sunday
Partly sunny skies some clouds at times. Still cool for the end of May. High 70º sd 2.4º Cloudy with a chance of sprinkles.
Monday
Mostly sunny and milder. High 75.5º sd 2.4º