NOAA and the National Weather Service announced today the upcoming release of a new GFS model version 16.3. The GFS model, our global deterministic model and our major model, will be upgraded from the current version 16.2.2 to version 16.3 on November 29th.
Version 16.3 will feature major enhancements in input data and significant corrections to snowfall accumulation forecasts (which have been over-forecast in warm situations and under-forecast in colder situations.)
Enhancements in data will include significant new input data as well as data refinements from satellites that input upper air winds, temperature and humidity measurements. Satellite radio occultation data will also be enhanced.
As NOAA often does, it has pre-released the new version 16.3 today and I will be using the new version going forward.
Tomorrow's regular WEEKEND WEATHER FORECAST, will feature the new GFS and where interesting, I'll compare its forecast to version 16.2.2
Example of forecast differences—
Current GFS Version (16.2.2) Forecast for Late Sunday night—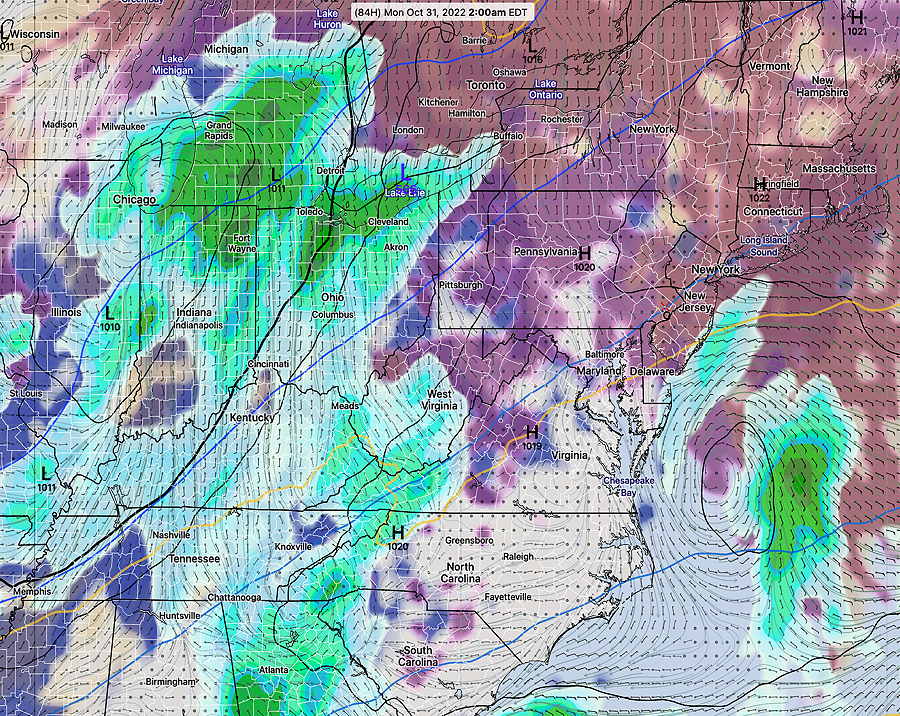 Compare to the new just released version GFS 16.3—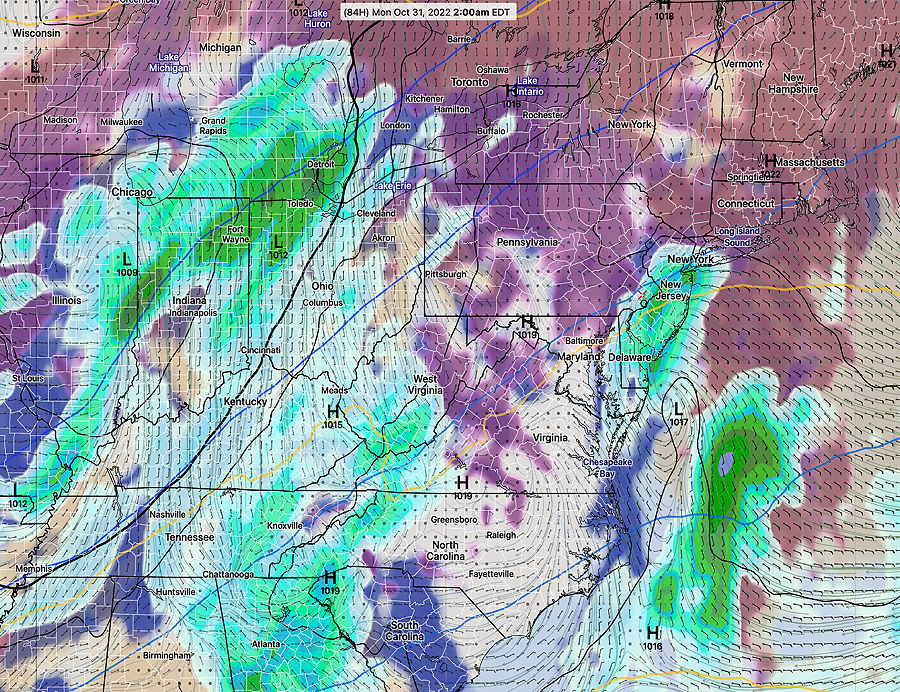 I guess I'm a true weather nerd; I get truly excited about a new weather model and the prospect of improved forecasts.
Of course, whether or not we'll see an improvement in the forecasts, only time will tell. But I have incredible respect for the atmospheric scientists and true meteorologists at NOAA.
By the way, GFS version 17.0 is slated for the 4th quarter of 2024.