8 AM Sat Update: Last night's models have showers/thunderstorms breaking out in a very scattered way as early as 2-3PM throughout the Delaware Valley and into NJ. Not every area will see a thunderstorm but large areas certainly will.
This will not be a moving line of storms,
but rather a spontaneous, dynamic formation, highly scattered in coverage.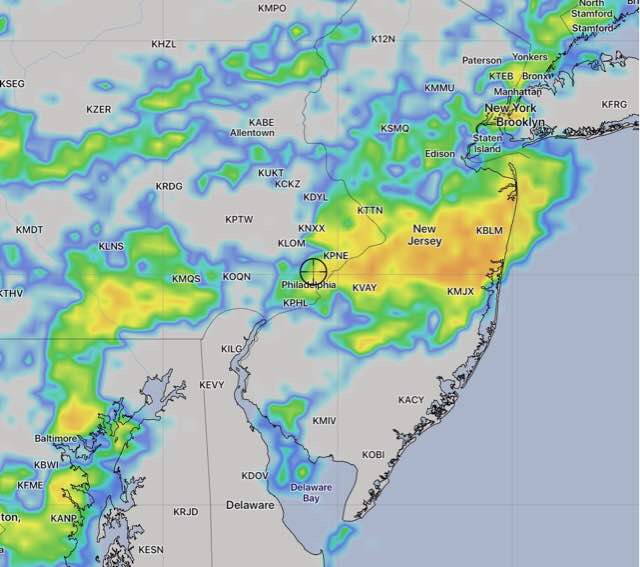 The high chance of showers continues until about 8 PM, when they will start dissipating.
From last night…
A cold front will slowly approach on Saturday and is expected to spark showers and thunderstorms over a large area.  Looking at the models, the front loses steam as it enters our area and much of the dynamics that aid in thunderstorm development reduce as the front approaches Philadelphia . So the heaviest storms may not reach us.
This weather scenario is best handled by a probability basis rather than a deterministic basis.
There is an elevated possibility of showers throughout the day. Highest probability is late afternoon. Thunderstorms are expected in the far northwest suburbs (Allentown) during the mid afternoon into evening.
In the immediate Philadelphia area, tonight's WRF has the thunderstorms occurring most likely between 5-8 pm.
There will be a mix of sun and at times, considerable cloudiness. High temps near 92 with high humidity.
For Sunday, the front will still be in our area and scattered showers and thunderstorms are still possible. High 86.  Specifics aren't possible until Saturday night or Sunday morning's models.