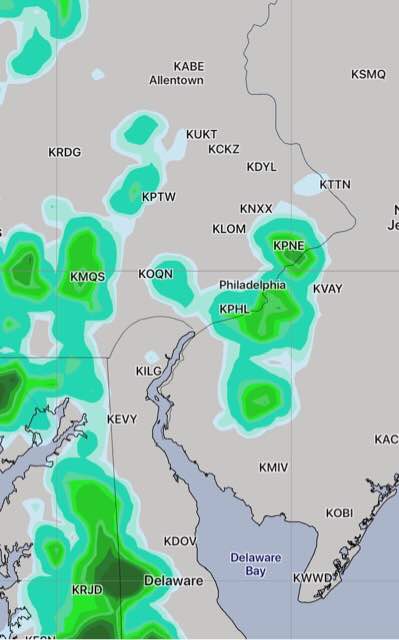 11 PM Wednesday: Tonight's models have more sun, fewer showers for Thursday. Any showers developing are further west of Philadelphia.
A poorly defined frontal boundary to our south will allow weak impulses to spawn showers and thunderstorms Thursday afternoon. A southeasterly wind flow will keep much of atmosphere in NJ stable and no convection or rain is expected east of Philadelphia.
My post earlier in the week had the showers developing fairly far west of Philadelphia, but the latest models have showers developing early afternoon near Philadelphia and westward. Showers are possible throughout the afternoon Thursday, but are expected to subside around sunset. It will be mostly cloudy and high temperatures will be around 90.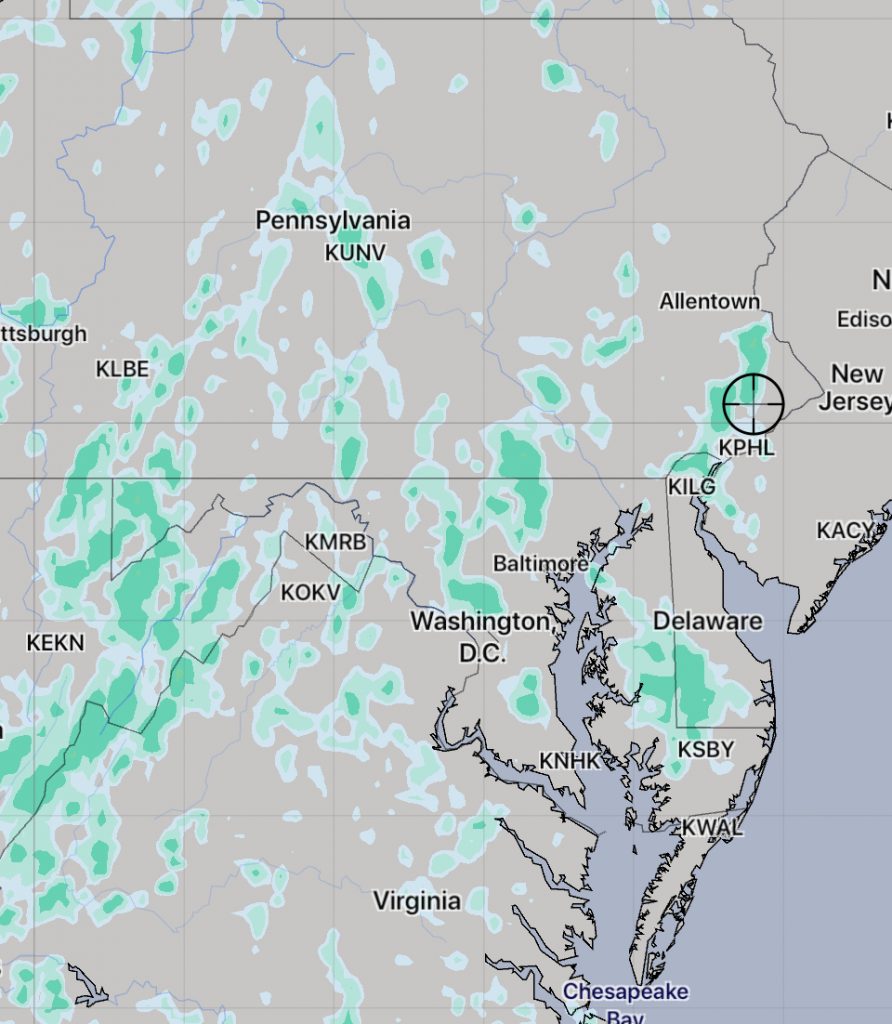 The frontal boundary to our south is expected to move north as a warm front on Friday, with increased chance of showers.