[su_box title="Weather Update Thurs PM" box_color="#defcdc" title_color="#000000″]The forecast below still looks good for Saturday and Sunday. Some sun Saturday afternoon is looking like a strong possibility.[/su_box]
An upper closed low pressure system and a surface low will affect our weather over this weekend.
The weather produced by an upper closed low is notoriously difficult to predict – the exact position and movement of the system can be challenging to forecast and the placement of the rain produced by the low is often forecast inaccurately by the models.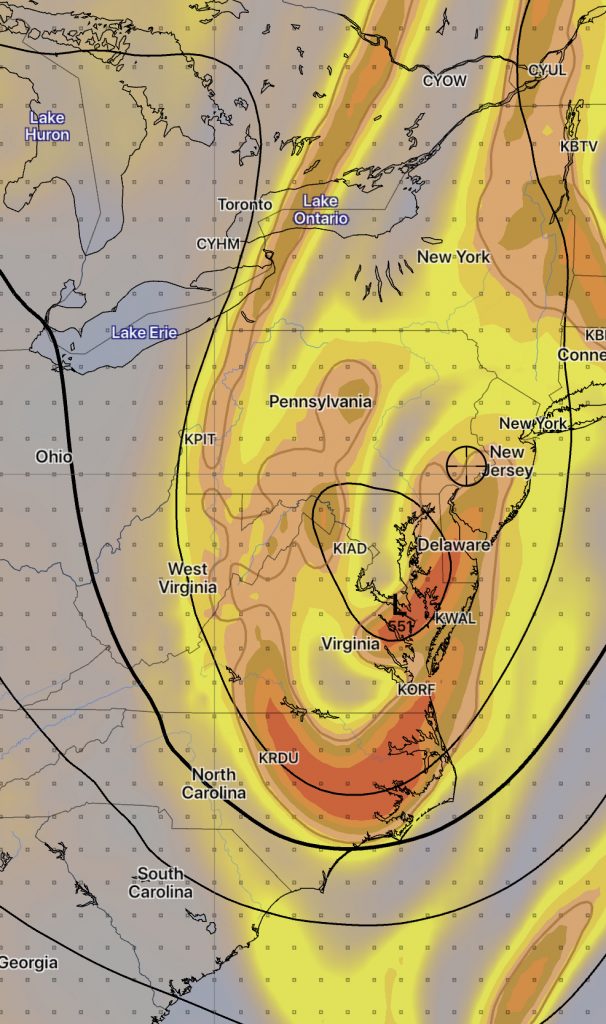 The GFS is predicting close to two inches of rain Friday evening through Saturday morning.
That said, here's the current outlook-  rain expected Friday night should end by late morning Saturday.  There may be partial clearing Saturday afternoon. Possibly some sun.  It will be windy.
Sunday may start dry with a mix of clouds and sun, but thermal instability from the upper low may cause clouds and widely scattered showers to develop Sunday afternoon.
This weather outlook is a lower than average confidence forecast. I'll update Friday evening.