[su_note note_color="#ffffff"]Updated Wed 10:24 PM — Tonight's models just becoming available have moved the arrival later In the afternoon, in the 3-6 PM timeframe.  [/su_note]
A surface low pressure system will move over Philadelphia Thursday night as a closed upper low pressure system slows down the movement of the low.  Associated with this surface low will be an "occluded front" that slowly moves through Thursday afternoon into late Thursday night.   (The actual cold front doesn't move through until Friday!)
Some early morning showers possible Thursday, then the main system enters during the mid afternoon.  3-5 PM
High temp Thursday 65.3° sd 1.2°
A significant low level moisture flow and high dynamics will feed the system creating heavy rain, thunderstorms and high winds.
One of the dynamics parameters ("vertical shear") may result in isolated super-cells embedded in the large mass of rain and thunderstorms later in the evening.
Below is this afternoon's NAM-NEST forecast for 2 PM Thursday—
[su_note note_color="#ffffff"]Note  — Tonight's models just becoming available have delayed the line of storms closer to 3-5PM. [/su_note]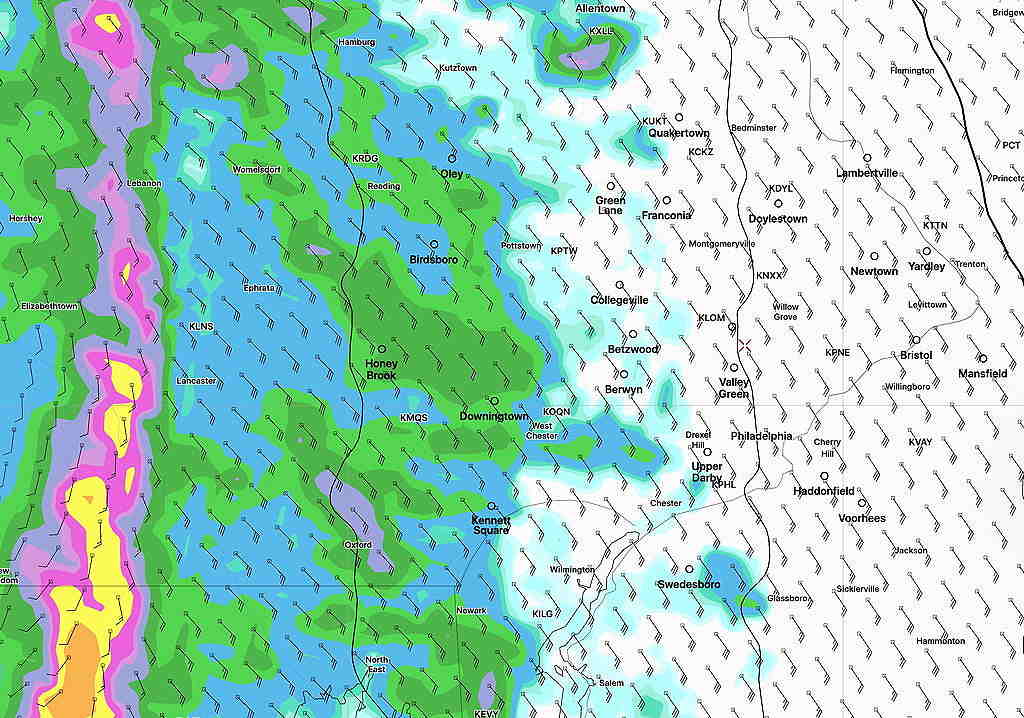 The heavy rain will continue for hours, into the evening, according to the NAM-NEST.   QPF values are in the 1.5 + inch range with locally higher amounts.
Vertical shear is a parameter of  dynamics.  Here is the vertical shear at Thursday midnight.  Red is pretty extreme (>50 knots).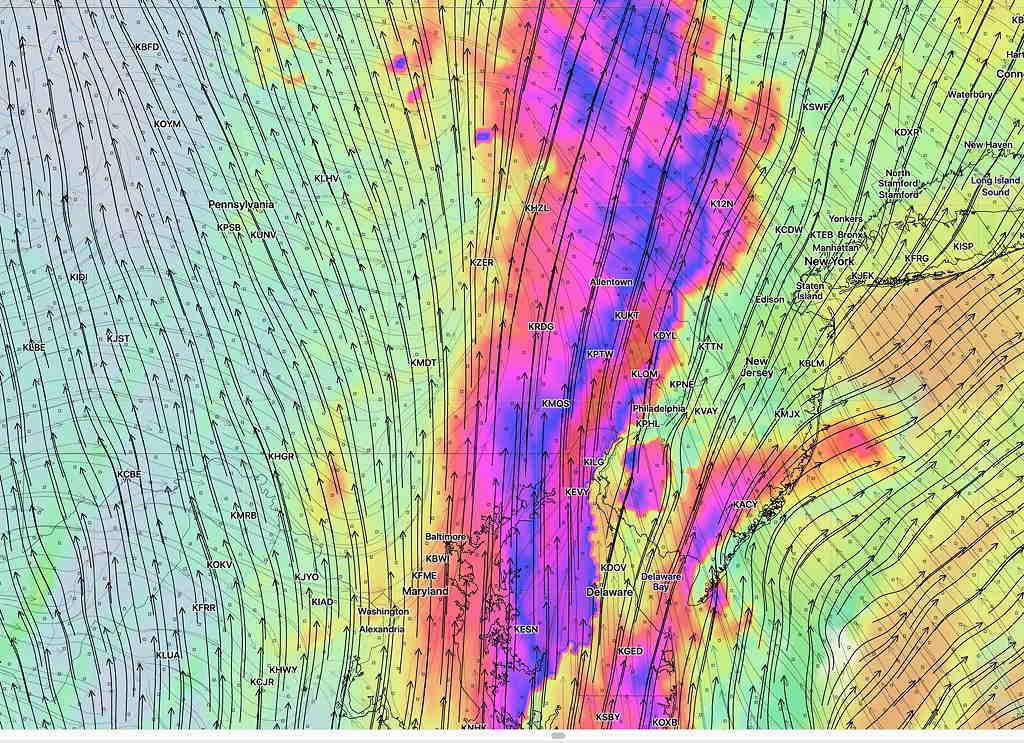 So after the main rain moves through late afternoon and evening, additional severe storms storms may pop up around midnight.
The upper low moves over us Friday.  The GFS is predicting additional widespread thunderstorms early Friday afternoon.