Thursday 6:40 AM Update— All the models have clear skies by Saturday morning.
A strong cold front with a possible coastal low will move through Friday and clear the coastline by Saturday morning. Following the rain on Friday, the weekend looks good.
The Canadian model is somewhat faster with the front moving through than the GFS and NBM (model blend). Even the models that show a slower movement of the front have the clouds clearing by mid morning Saturday.
The latest
SREF
model prolongs the rain and has slower clearing on Saturday. So a bit more uncertainty about Saturday's forecast.
Here's the current Canadian CMC Global model forecast for Saturday morning showing a high pressure building in from the northwest—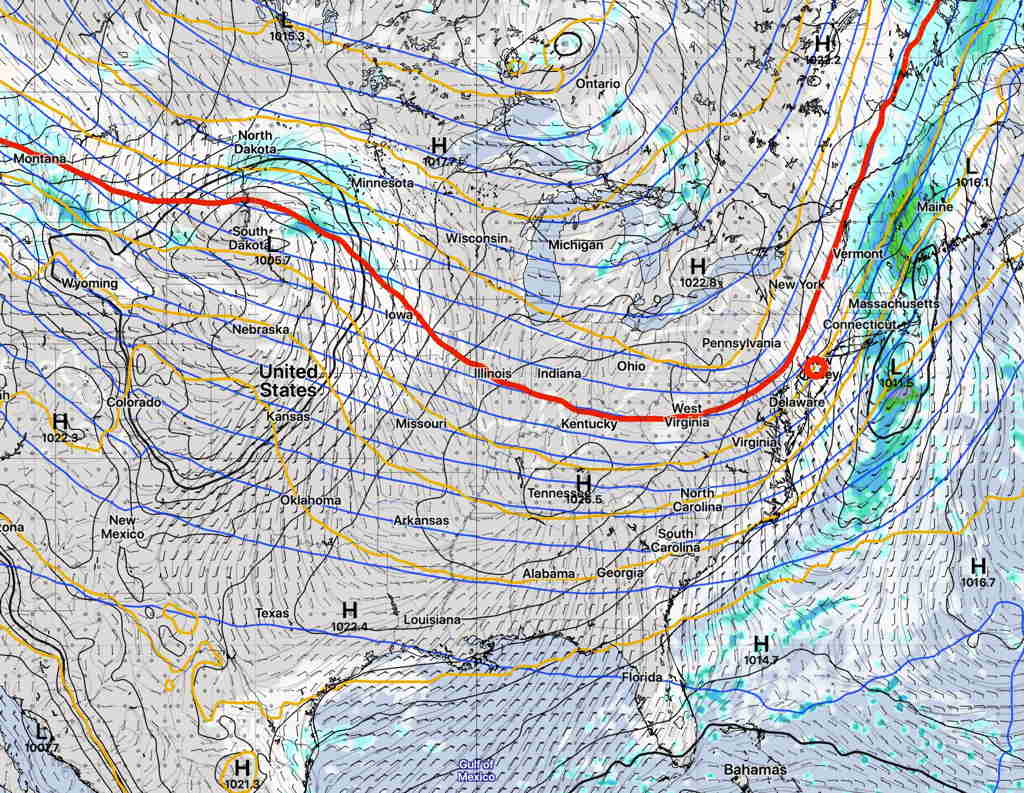 Saturday should be mostly sunny and windy in the morning. High temps near 57º, so it will be somewhat cool, especially with the windy conditions.
Sunday should be sunny, milder and less windy with high temps in the low 60s.
We'll see if things progress as currently forecast.