Low pressure is moving northeast off the coastline on Friday as high pressure builds in from the west.
A quick dip in the jet stream will occur tonight with some chilly temperatures by morning, as depicted by the "540 thickness line" (red line) in the SREF model—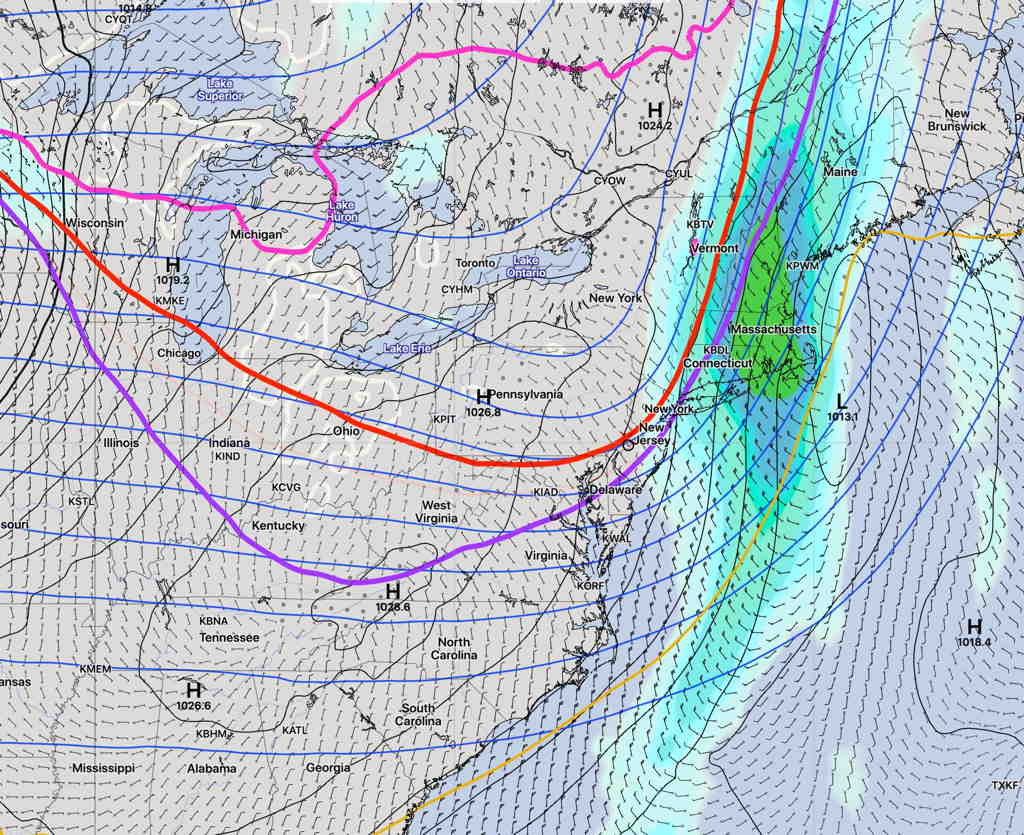 Some chilly temperatures Saturday morning—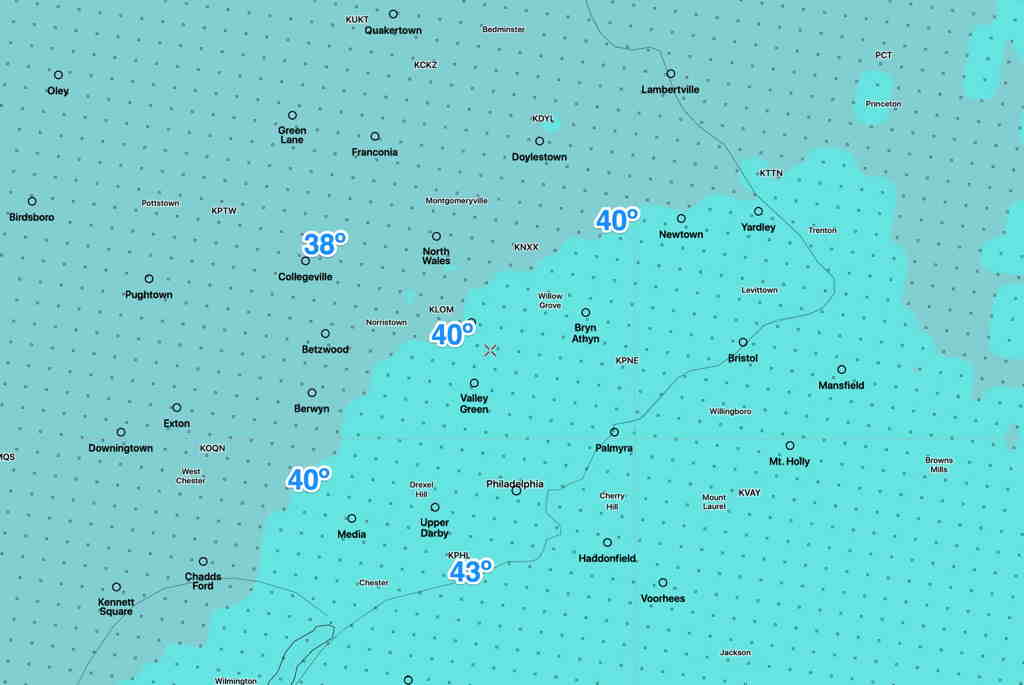 Saturday—
Sunny
Somewhat windy in the morning.
Winds NW 10-12 gusts to 15. Winds subside in the afternoon.
For Sunday, winds shift to the SSE and milder temperatures move in. Some high cloudiness expected too.
Sunday—
Mostly sunny. Some high cloudiness possible in the afternoon.
High temp (Model Blend- NBM) 62.8º
Winds SE 10 mph, some gusts to 15 mph around noon.