A cold front will gradually move through later today (Thursday) and tonight.  It may be slow to move out Friday morning areas east of the city.
Showers and thunderstorms will accompany the frontal passage, indeed, they have already started around noon in some areas in the city.
What's interesting is that most (but not all) of last night's models didn't have showers moving through early and had delayed them until late afternoon or evening today.
Strangely, last night's RAP model (RAPid Refresh) was the only model to show the early showers and thunderstorms we had today and this afternoon. Even last night's HIREF was slow to move the showers in today.
High pressure will build in for Friday, Saturday and Sunday.  Sunny skies and somewhat above average temperatures expected.  Daytime highs about 90 in the city.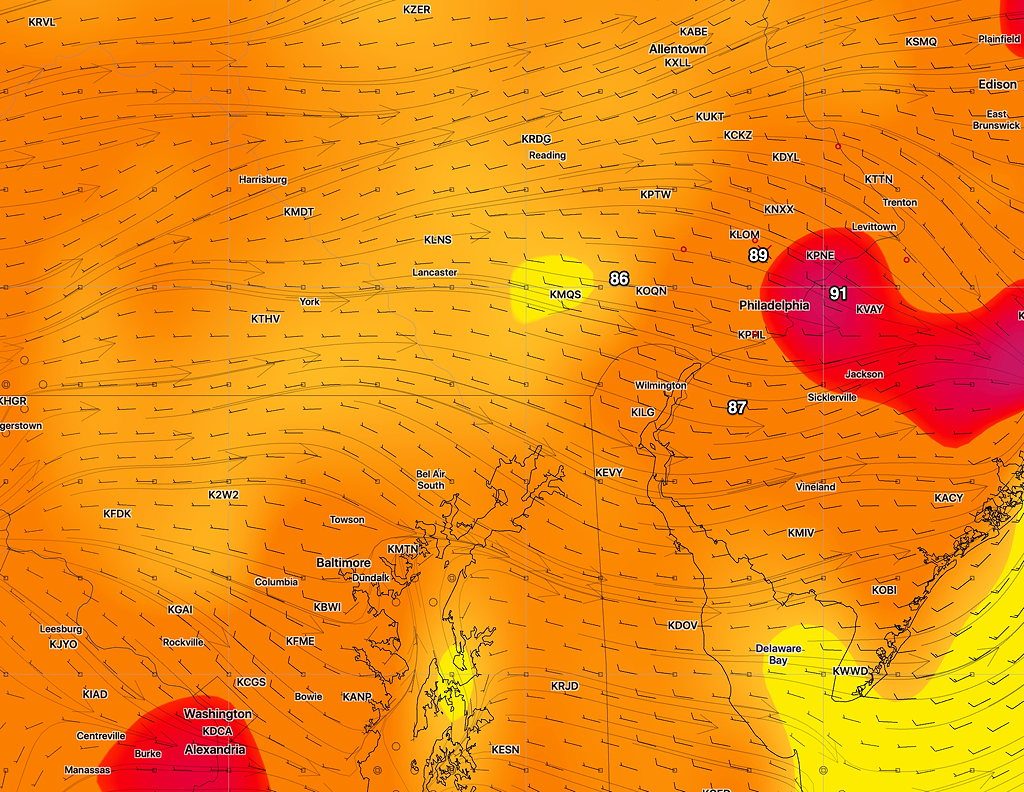 The track of Tropical Storm (or Hurricane) Barry is still uncertain.  It's also unclear where all that tropical moisture will end up.