[su_note note_color="#defcdc"]Saturday AM Update: This morning's models have fallen into line with the Sunday forecast from yesterday's GFS — most of the rain remains off the coast on Sunday. Philadelphia will be cloudy, windy and chilly. There's a chance of very light sprinkles, but mostly dry for the Eagles game late afternoon.[/su_note]
High pressure builds into our area on Saturday, bringing cold and mostly sunny skies. High temperatures on Saturday will be unseasonably cold with a high of 41.
For Sunday, the main models are still not in full agreement about the westward extent of precipitation Sunday afternoon. That said, the trend is for the precipitation to stay east of Philadelphia until very late afternoon or evening. So the Eagles game should be dry if the global models are correct.  It will be, cloudy, windy and chilly, with highs near 44.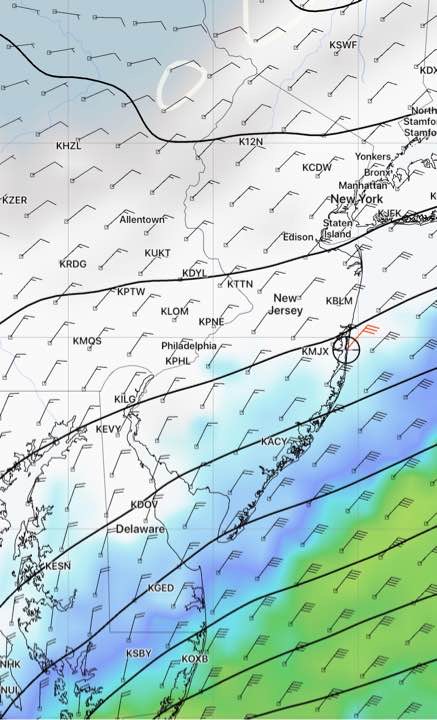 The NAM, CMC and SREF have significant rain moving in Sunday evening and night, while the GFS and ECMWF keep much of the rain east and along the coast.  I'll be updating over the weekend to fine tune this forecast.