Sun @ 9:43 AM —Forecast Review— The rain was heavier and more continuous on Saturday than had been forecast. We did get the 2-2.5 inch rainfall from Friday through Sunday that was forecast.
Yet to see if we get the clearing or bright skies between noon and 2 PM
Updated Sun 8:35 AM — The latest HREF forecast for clouds—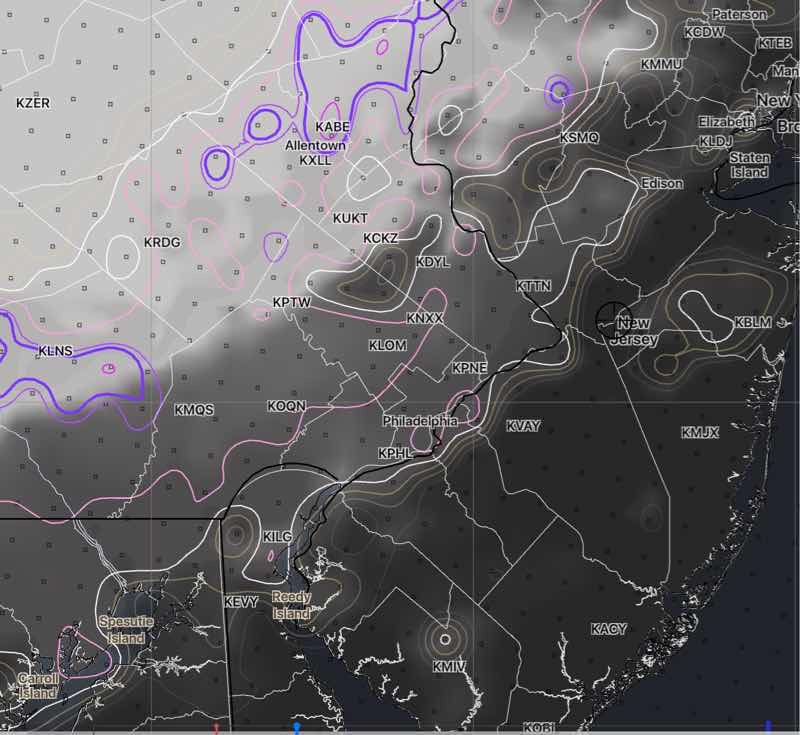 ---
Originally Posted Fri 12:07 PM —
Sunday
There's remains uncertainty regarding the timing of the rain ending. The latest NBM and ECMWF have clouds, but no rain here on Sunday. The higher resolution models (HIRESW-FVS, NAM, NAM-NEST continue with light showers into the early afternoon, then mostly cloudy, with some bright spots, possibly some sunny breaks. High temp near 53.0º± 3.9º (High temperature spread = high uncertainty) NBM model, Blue Bell)
Some additional scattered showers possibly spring up Sunday evening.
---
---