Sun Forecast Review — The clouds broke about 9-10 AM.   Some additional minor cloudiness moved in this afternoon, less than forecast on Friday.
The high temperatures near 64-65º were close to the NBM prediction only when one added the standard deviation (3.5º). 
As mentioned several weeks ago, mean high temps of the NBM forecast tend to run low (a recently documented NBM problem) and adding the standard deviation seems to get us closer to where we end up. 
Updates Sat 9:20 AM & Sat 6:55 PM highlighted
High pressure and cold air moved in Friday with a highly amplified upper trough.
The upper air trough is expected to move eastward on Saturday and the edge of an upper air ridge moves in. Sunny skies with somewhat closer to seasonable temperatures are expected Saturday afternoon. Saturday's expected high temperature 52º±1.2º (NBM model- Blue Bell) (average high is near 59º)
However, a weak upper air disturbance will approach, embedded in the upper air flow. This will bring mid level cloudiness later Saturday afternoon, probably by 4 PM. 5 PM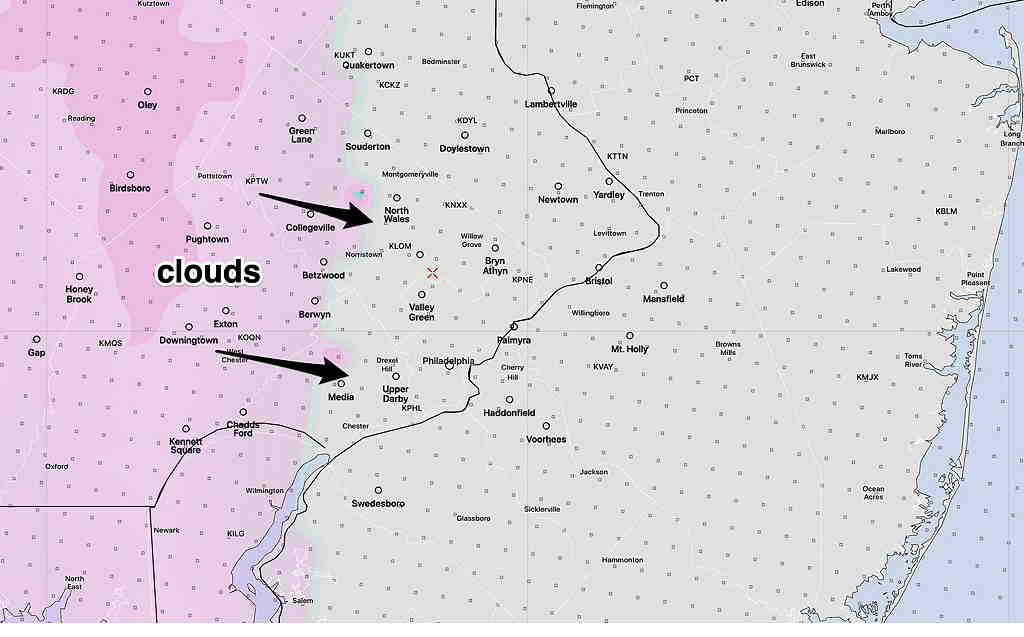 This disturbance moves through Saturday night and Sunday morning.
Several models do have some light sprinkles moving through late Saturday evening and very early Sunday morning.
Sunday starts cloudy. Some models crank out some light rain sprinkles early morning Sunday.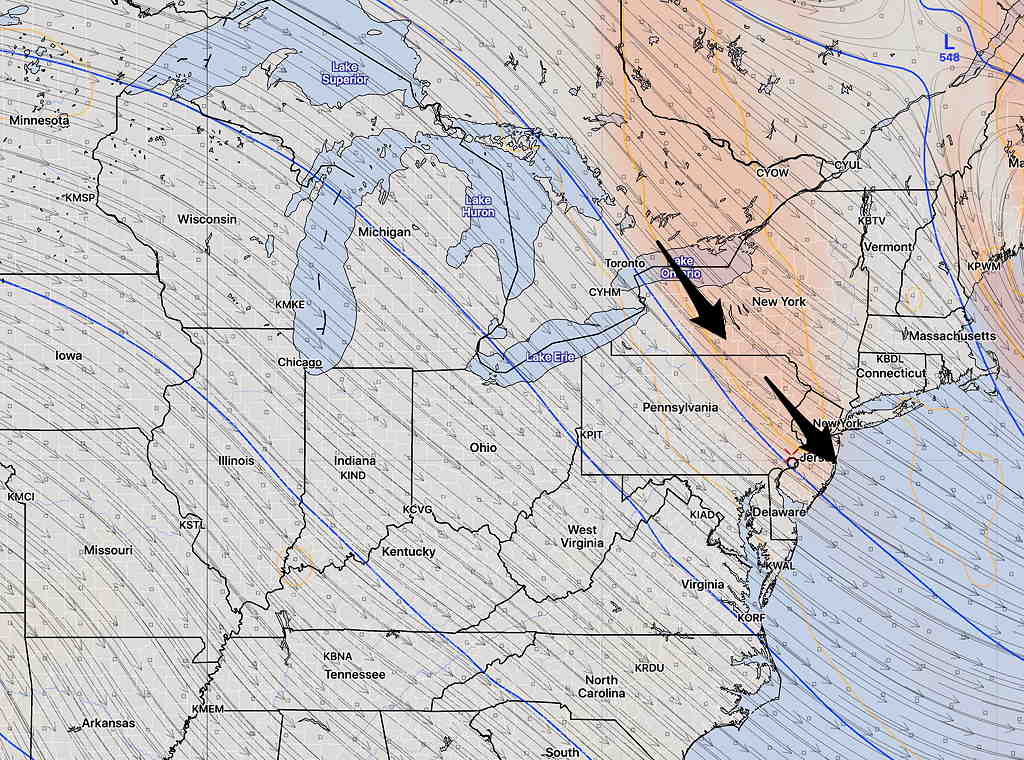 Clouds break for sunshine about noontime 10-11 AM but some clouds may move back in later Sunday afternoon. High temps 61.8º± 3.5º (NBM model- Blue Bell)
Winds for the weekend—
What's new with the weather models.
The GFS version 16 went live last week and is now the GFS operational model.
Additional new weather model versions are being prepared for operational release in May: several HIRESW Models (High Resolution Window) which forecast out 48 hours as well as a 60 hour version.
Also coming is a new version of the HIREF Model (High Resolution Forecast) which will extend to 48 hours. The HIREF model is looking interesting— I've been looking at its cloud cover forecasts and they have been pretty good lately; they appear better than the new RAP and HRRR models which seem to over-forecast cloudiness.
The cloud cover forecast above is from the new pre-release HIREF. We'll see how it does tomorrow.