An active and wet pattern is setting up for this week and especially this weekend.  Low pressure  developing in the middle of the country from a persistent jet stream dip spawn waves of low pressure passing over us almost every other day through the weekend.  The track of these waves will be along a stalled frontal boundary.
It should be said that there are uncertainties in the forecast for this week and weekend and this is reflected in the increasing 'spread' of the  EKDMOS high temperature forecast—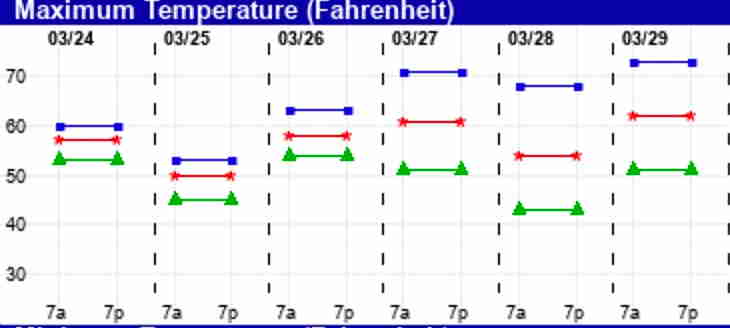 For today, Tuesday, clouds should break for sunshine by noontime.
Wednesday, the first wave of low pressure approaching from the west will bring clouds and rain  according to the SREF—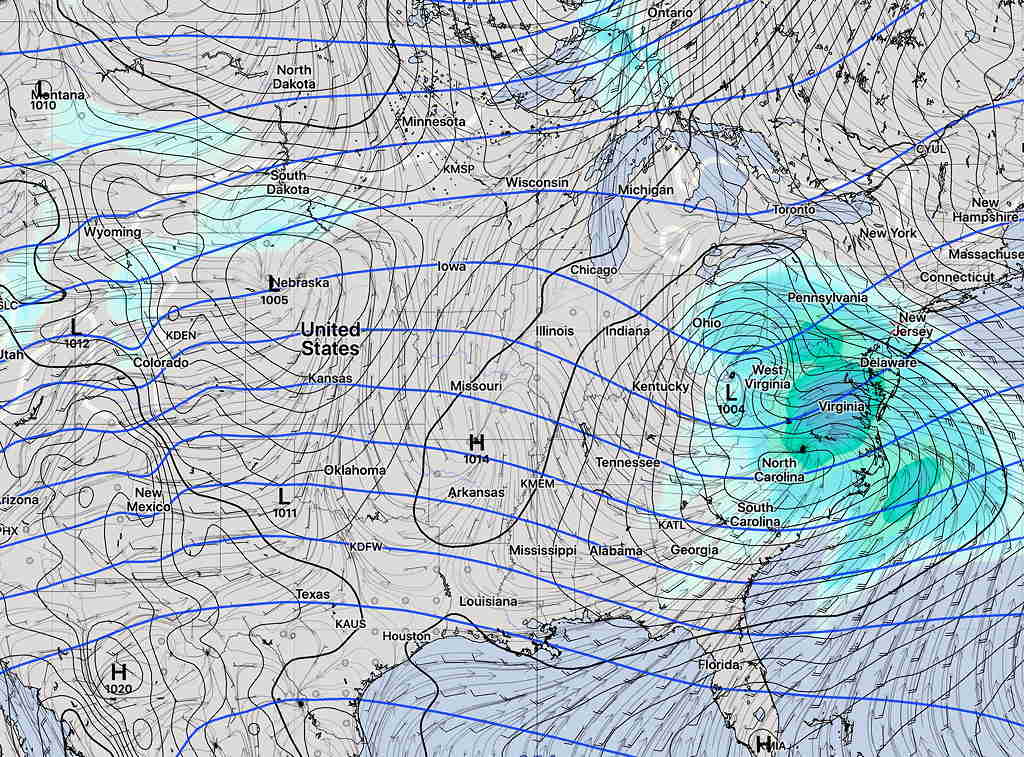 I should add that the GFS has this wave on Wednesday passing more to our south along with its rain, so the short range forecast isn't high confidence either.
A break in the action for Thursday.
Friday, another wave approaches with rain—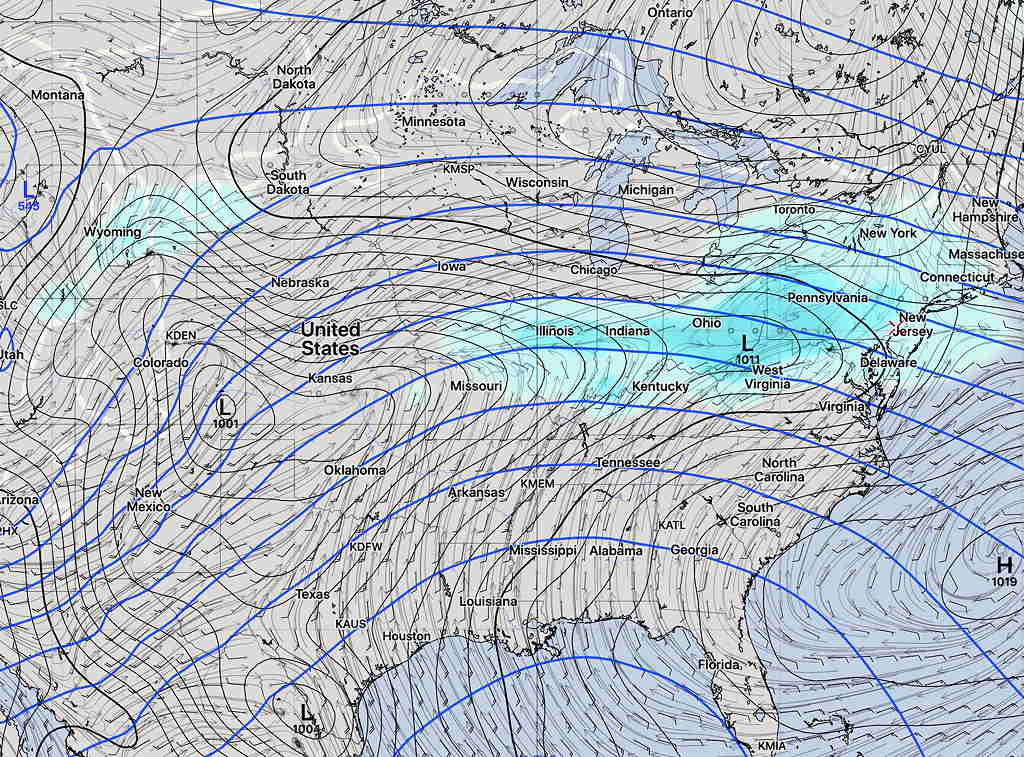 For the weekend, the low pressure deepens in the center of the country and deeper waves of low pressure move along a frontal boundary towards us—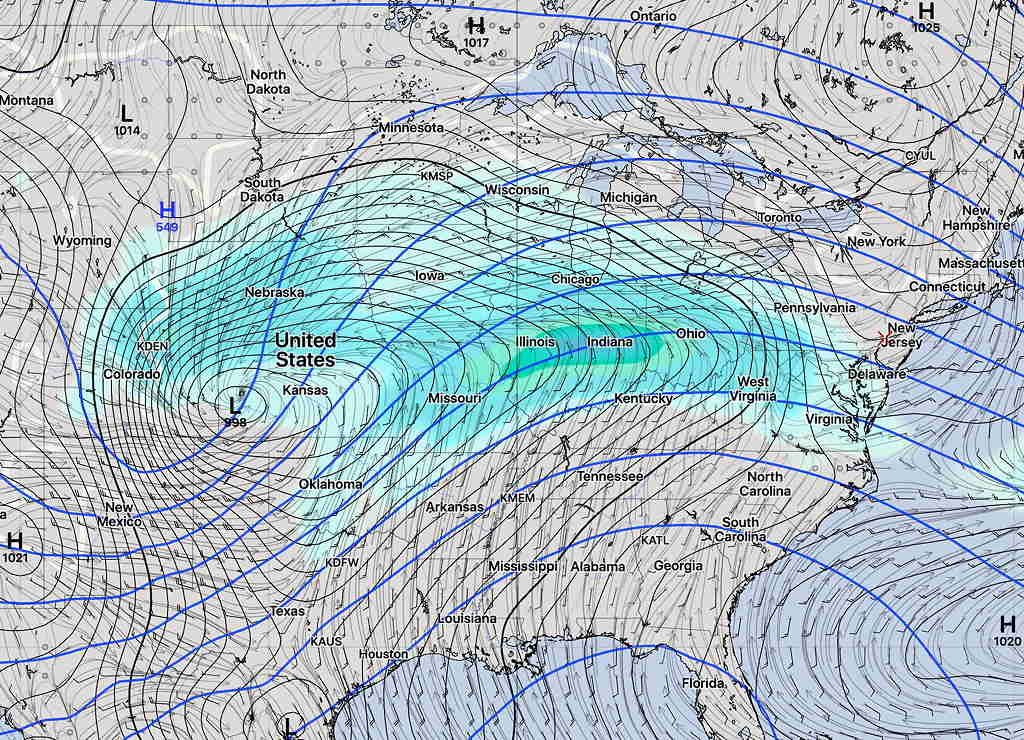 There currently are differences/uncertainties in the forecast between the short range models (SREF, NAM, etc) and the longer range global models (GFS, CMC) as early as Wednesday, so changes are possible as the week and weekend unfolds. Stay tuned.