As posted earlier in the week, we are caught in a pattern  of unsettled weather tracking along and north of a stalled frontal boundary to our south.
The first impulse comes through early Friday morning with light rain, ending during the morning with some partial clearing and some sunshine during the afternoon.  It will be mild with high temps near 68º!
For Saturday, a more significant disturbance tracks from west to east through our area.  Most of the us will see at least 1/2 inch of rain.  An easterly flow will keep temperatures fairly cool.  High temp 50º.
For Sunday, the warm front that has been to our south gradually moves through late Saturday night though Sunday.  Clouds with some scattered showers is most likely in the morning, but some models have additional showers early afternoon.  It will become very mild later in the afternoon.  High 69º.
Here's the EKDMOS high temp forecast for Friday through Sunday: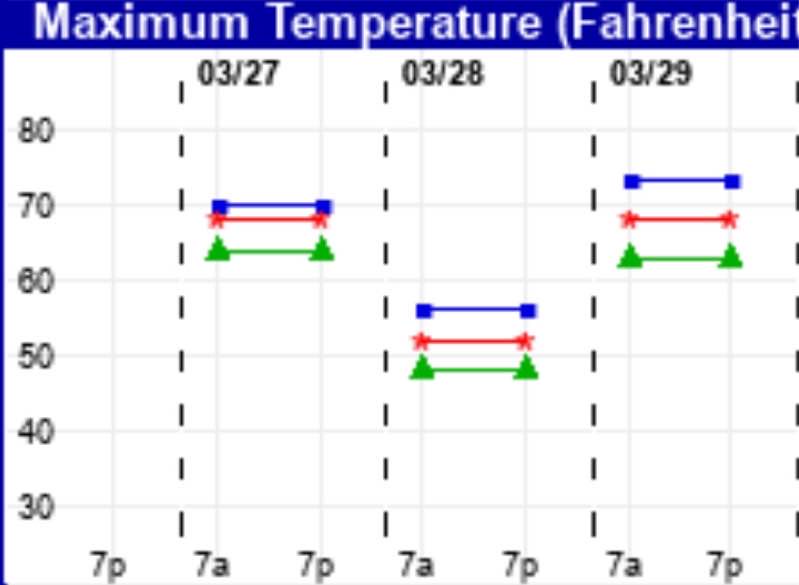 I'll fine tune the forecast Friday night.