Wed 09:42 PM Forecast Review — Not all models were onboard with very heavy rain tonight. I think the
GFS
overdid the rain forecast for tonight. But most models agree with a forecast for periods of heavy rain starting Thursday afternoon, 1-3 PM.
Updated Wed 3:32 PM with precip map
A quick post here….As described in my previous post, a front will move through and stall just south of the Philadelphia area.
Some scattered pop-activity possible late this afternoon.
The main frontal activity will move in this evening (Wednesday evening). Latest models have storms affecting immediate PHL area from about 8 PM through midnight, starting in far northwestern suburbs earlier. Severe activity possible far northwestern suburbs; heavy activity here.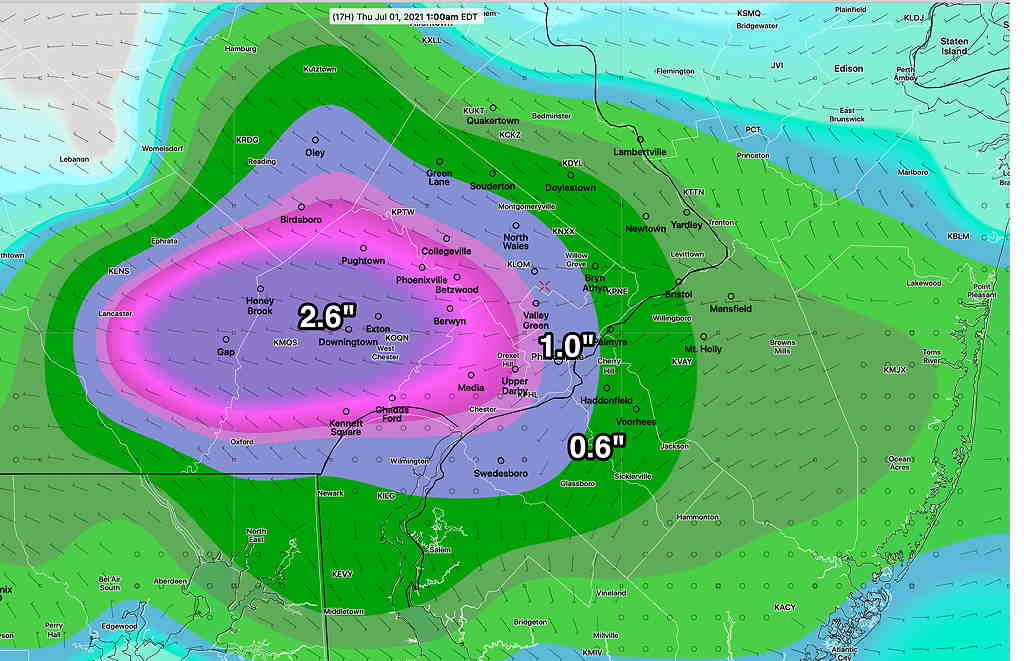 Not all models are on-board with the above GFS forecast of excessive rain.
Main event appears to be Thursday mid-afternoon (2-3 PM) into night with additional heavy rain/storms.
Stay tuned for updates.