Tue 06:19 PM Update — The models are coming together to forecast a severe weather day Thursday. It looks like we'll have very heavy thunderstorms in the afternoon. The
GFS
is showing rain accumulations in the range of 2 inches. Stay tuned.
It's been well-advertised that Tuesday and Wednesday will be very hot and humid days, with high temperatures in the mid to upper 90s and apparent temperatures (heat indices) approaching 100.
Update: NBM has highs on Wednesday 97º ± 2º (Blue Bell) The ICON has a high of 98º. It appears it will be in the low 90s on Thursday.
The latest NBM high temperatures for Wednesday—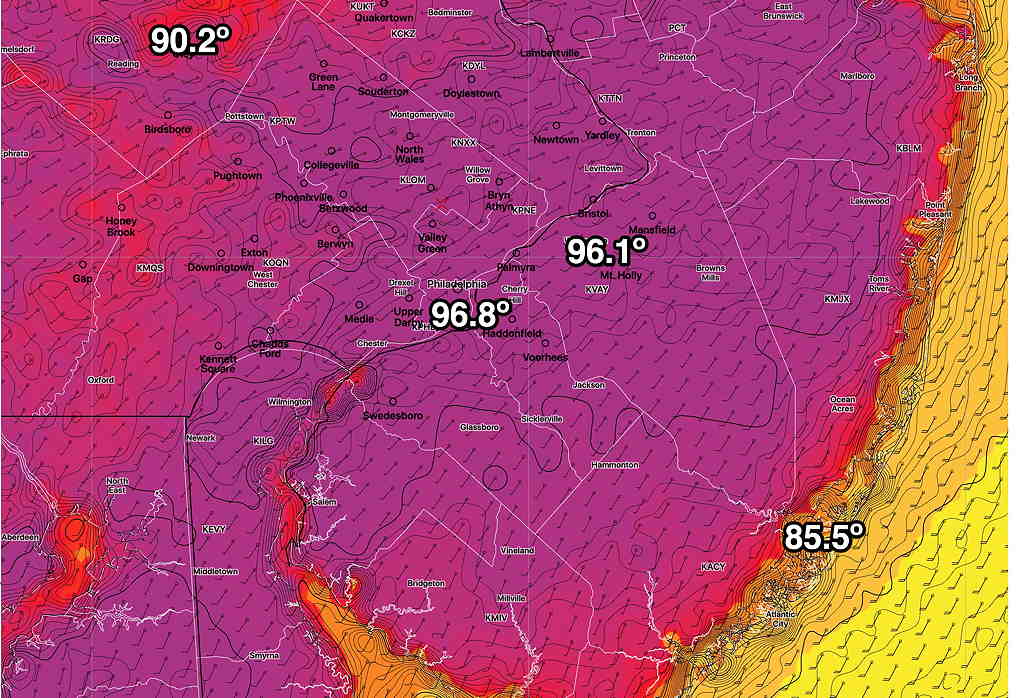 Starting Wednesday night, a front will affect our area and a significant pattern change, at least for the short run, will occur.
From Wednesday night through at least Saturday, the models are in surprisingly good agreement that a cold front will slowly move through and stall just south of the Philadelphia area. Rain, possibly heavy, appears to be the current forecast for Thursday through Saturday, as waves of low pressure move up along this front and an upper cyclonic flow and an upper closed low support rainy conditions. We may clear out by Sunday. Hopefully before.
Here's the current GEFS forecast for Friday 8 PM showing the upper low near Chicago—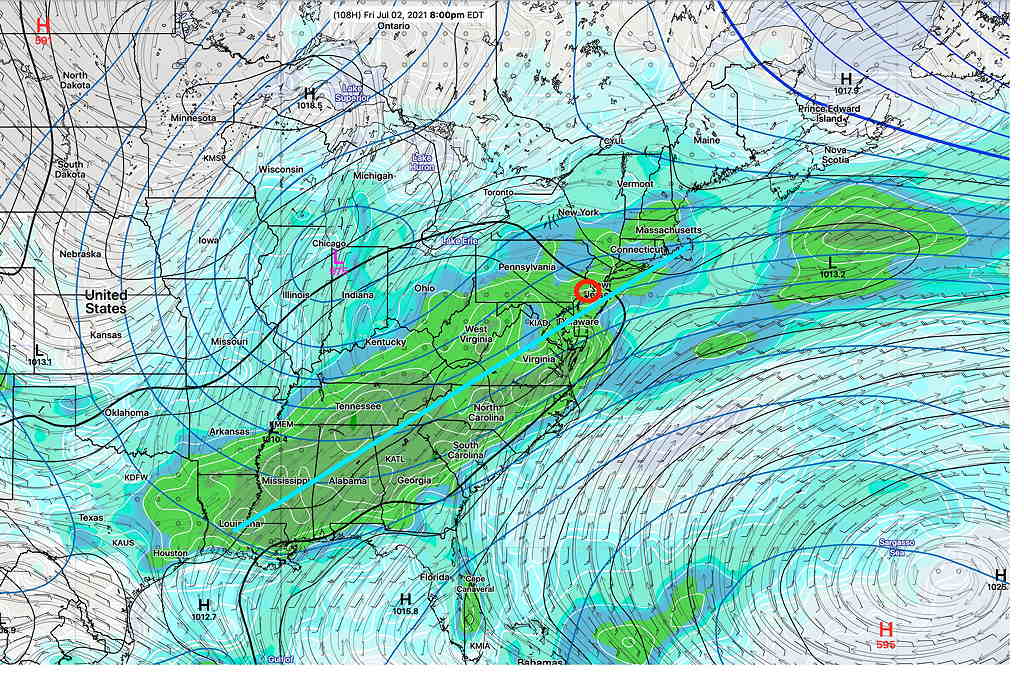 Some of the models are cranking out a total 1-2 inches of rain by Saturday.
When fronts are forecast to stall, it's not always a sure thing. So there's always hope that the forecast will improve. Stay tuned.
I've added a weather model glossary to this site. Hover/click on the underlined model acronym for pop-up information.