This post was revised
A quick update based on current short range (HRRR, RAP, NBM-H ) models.
The short range models are emphatic that the thermal profiles are not supportive of all-snow in much of the immediate Philadelphia area.
Precipitation starts about 4 PM, mostly as rain in our area, then mixes with sleet and snow.  A mix of sleet, rain and snow falls for much of the storm.  Temperatures at the surface are shown as above freezing by most of the statistical models.   QPF values remain in the 0.6- 0.9 inches of water range.
Here's a depiction of the mix by the experimental HRRR: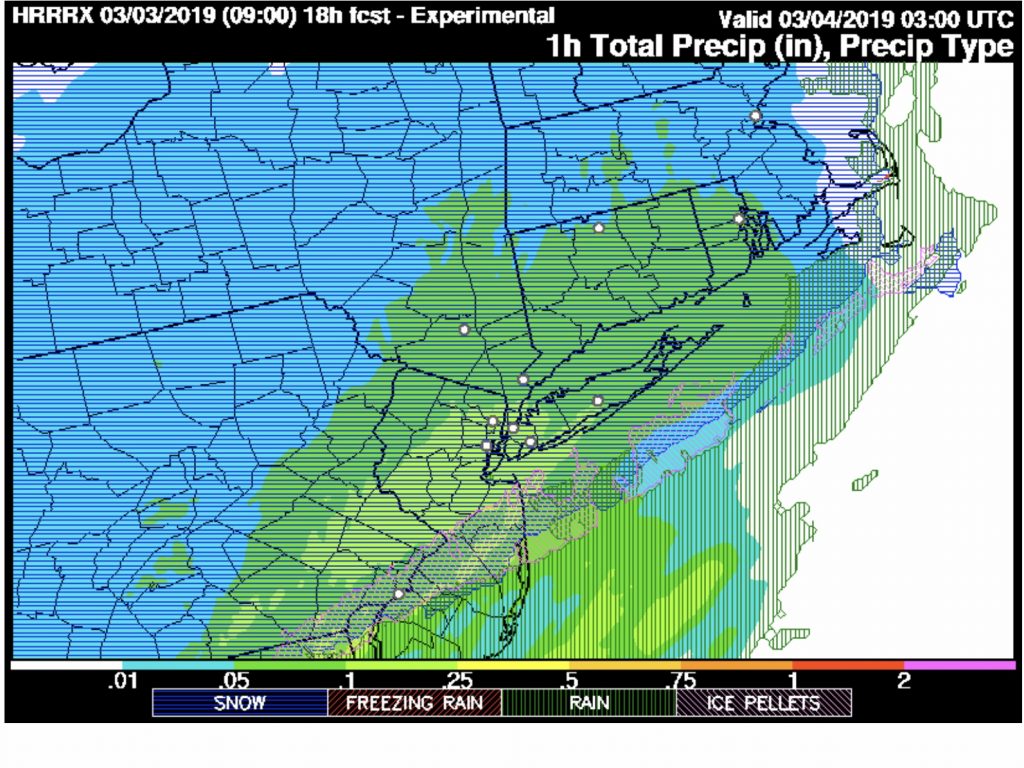 This mix of precip doesn't lend itself to the usual 2-4 inch description.  My feeling is that the warm thermal profiles aloft will significantly reduce the snow totals in the areas shown in green above.    The mix will change back to all snow before ending about daybreak Monday, but much of the remaining QPF will be low.
I will update with the morning's models