A low pressure system over the Great Lakes Friday night into Saturday is expected to slowly move to the east as a secondary coastal low develops north of us along the New England Coast.
The possibility of this setup has been showing in the models for almost a week and until today, was expected to start Friday night and quickly changeover to rain Saturday.
As is seemingly always the case, things have changed with the last two model runs of the GFS, Canadian and ECMWF.
Here's this morning's  model forecast—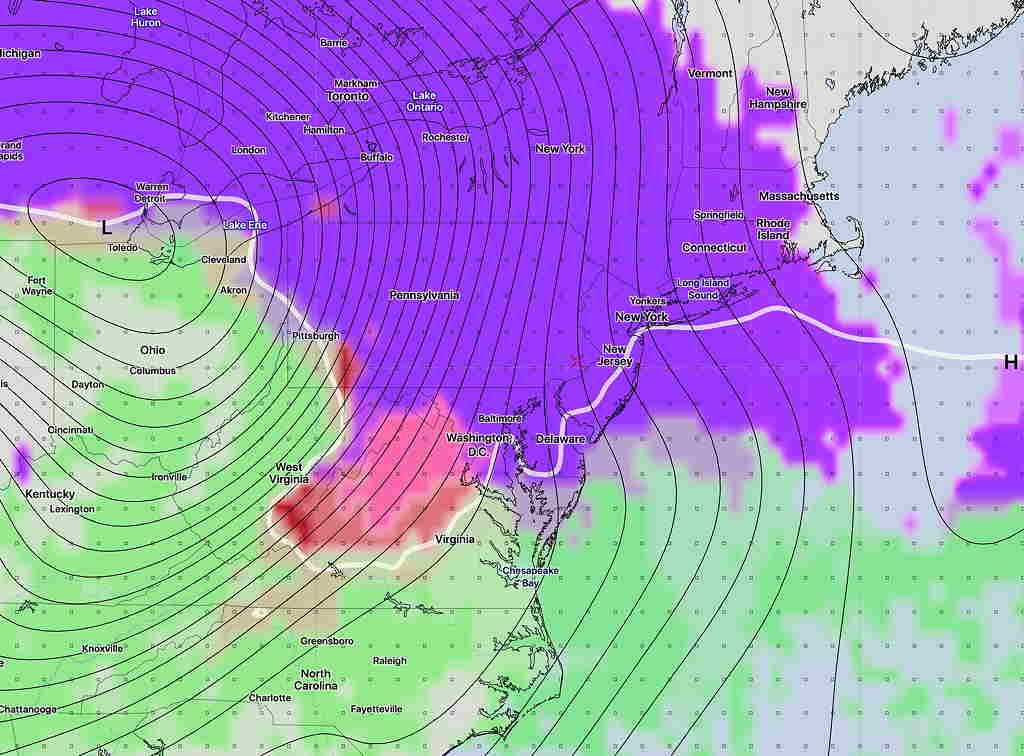 Snow starts before daybreak Saturday and changes to rain during the afternoon.  Hard to believe, but the current GFS shows 4.7 inches of snow (Fort Washington) before a changeover to rain by 3 PM.
We all know that this is going to change by the time Saturday rolls around, but I think it's useful to see what the current forecast trends are.  Stay tuned.