Updated Thu 08:34 PM — Apparently, the huge difference in the weekend forecast is the result of a big difference in the European model and the our NOAA models.  It's difficult to ignore our own models here.  So we'll have to see how "beautiful" the weekend weather turns out to be.
I was watching the 6 PM news last evening and I heard the weather entertainer say it was going to be a "beautiful weekend".   I said to myself,  'Gee, what is she talking about??'
An upper air trough and high pressure to our northeast will bring an easterly flow of cooler temperatures, but low pressure is expected to develop on the stalled boundary that is expected to sink to our south.
We will get some dryer air  on Saturday, but it's not a sure thing how much sunshine we'll see.  The statistical models, (the GEFS, SREF) along with the Model Blend (NBM) maintain a fair amount of cloudiness on Saturday.   Rain/showers are returning on Sunday.
Saturday  forecast SREF model—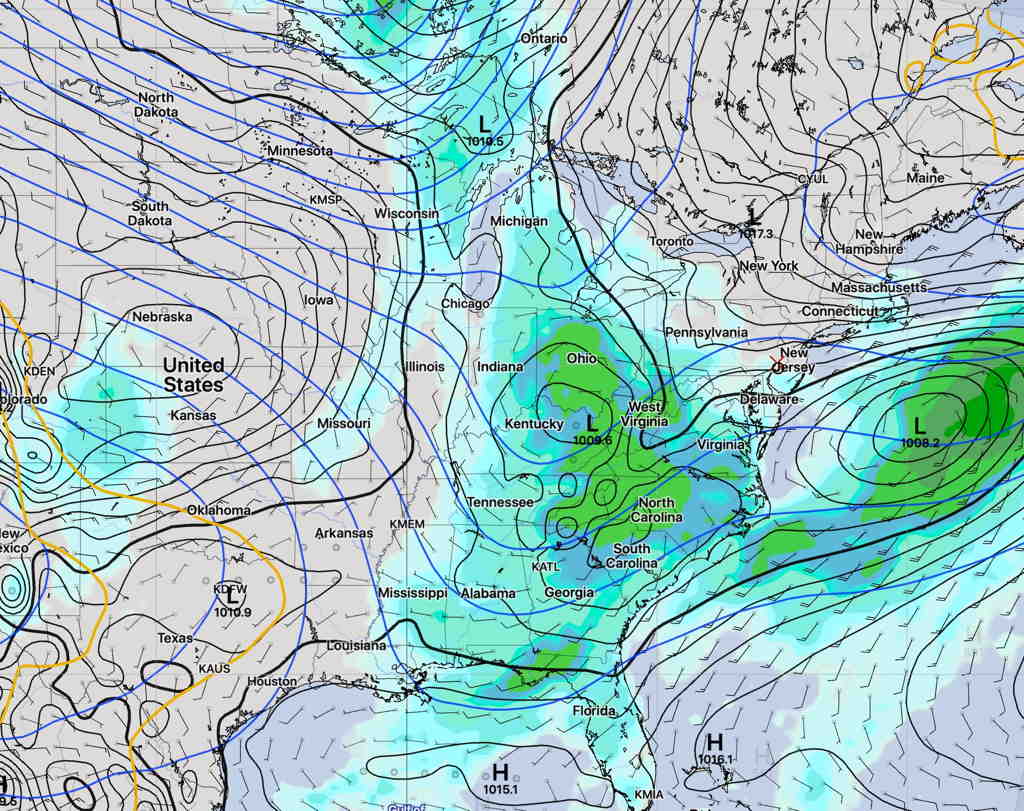 Sunday forecast GEFS model—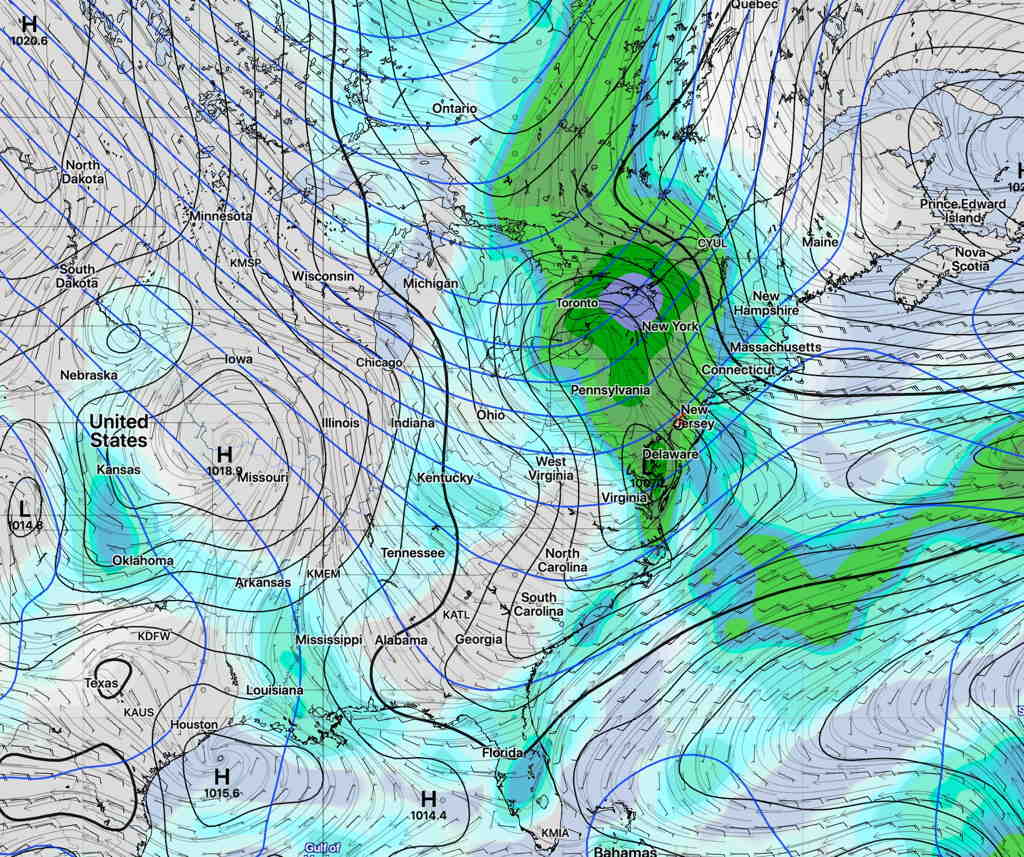 It's still a bit in the future and things could change, but right now a beautiful weekend isn't in the cards.