Updated Fri @ 9:58 AM — Some higher-resolution data coming in for Sunday's forecast. Rain in the early morning. Then a break in the showers early afternoon, with even some sunshine.
Temperatures in the 60s! Becoming very WINDY. A line of showers moves through 4-6 PM with the cold front. Temperatures drop with gusty winds. Showers may linger into after midnight, then possibly change to snow showers.
---
Updated Fri 9:29 AM — Last night's NAM and Canadian GEM and European ECMWF have followed the GFS in predicting another area of low pressure developing. However, for snow lovers, this low pressure system will, at most, brush us as it departs northeastward. Currently, at most, a coating of snow possible at daybreak Monday. This coating is most likely possible in southern NJ, Cape May—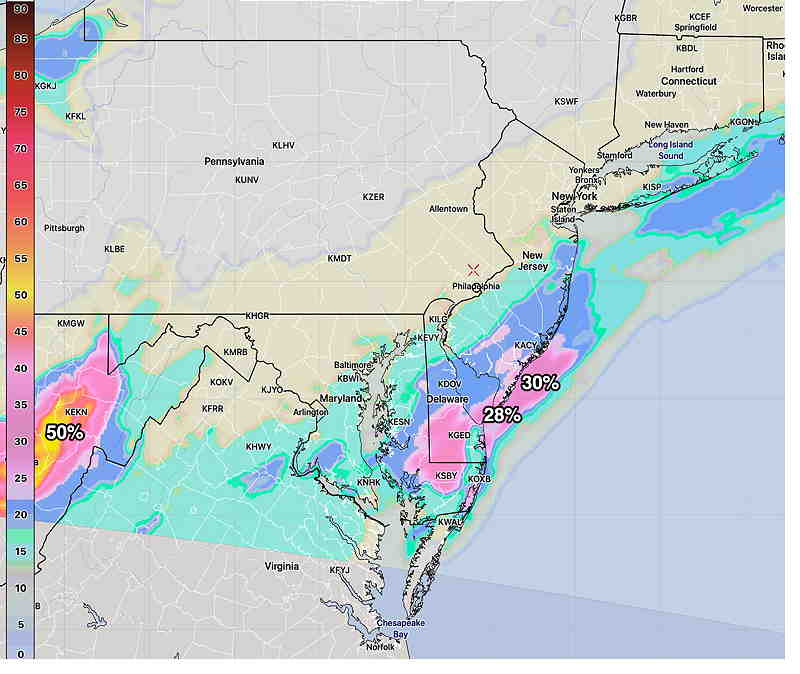 Just not a large enough cold air mass or amplification of the jet stream for it to give us snow here. But I'll keep an eye on this. My regular weekly, "Weekend Weather Forecast" will be posted this evening.
---
Update Thur 6:40 PM— The GFS forecast below for Sunday is currently an outlier, with the European (ECMWF) Canadian (GEM) and German (ICON) models have the precipitation missing us, exiting to our south. This is an evolving forecast.
---
Cold air, which has been conspicuously absent this past month, has been building up in northern Canada and indications are that it has reached enough critical mass to plunge (at least temporarily) down into the continental US and into our area by the end of this weekend.
A strong frontal boundary has developed separating the very cold air from unseasonably warm air. Low pressure systems have been developing and ejecting towards us in this warm sector, giving us the clouds and occasional showers these past few days.
Currently, the cold air is expected to plunge southward and then eastward. Depending upon how far southward vs eastward will determine the shape of the jet stream and the path of low pressure expected to develop on the front.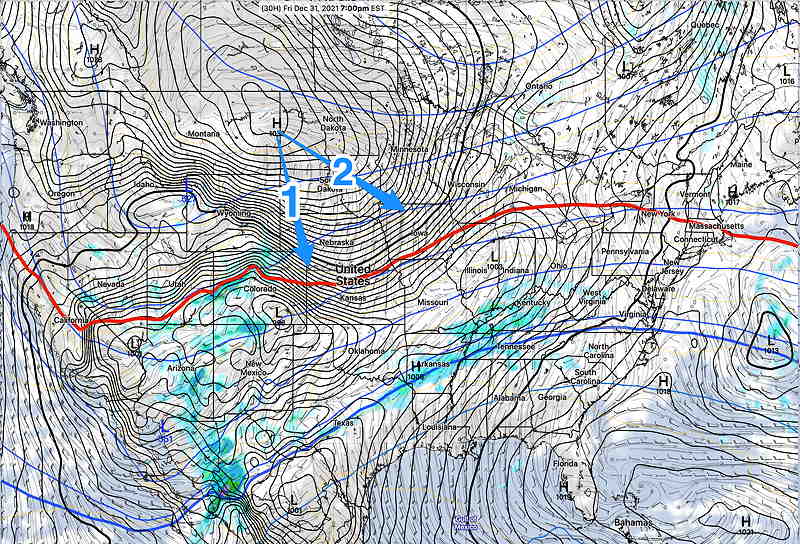 New Years Eve
Cloudy and mild. Rain doesn't get here until 2-5 AM Saturday morning.
Saturday
Some rain in the morning. Heavier rain by mid afternoon.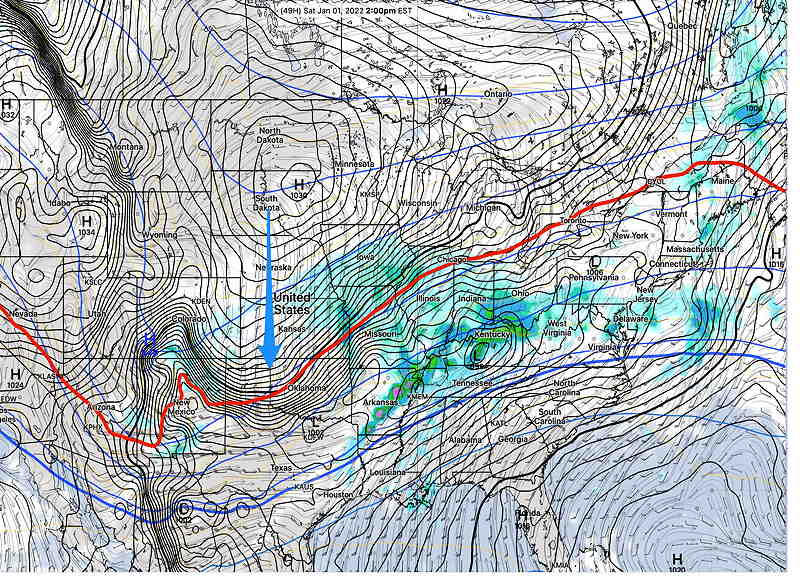 Sunday
This forecast is still evolving. This is preliminary. Some rain early, becoming WINDY. The front comes through either mid afternoon or later, somewhat influenced by the degree of low pressure development. If the low tracks northward, the usual rain-snow dividing line may set up here.
Here's the latest GFS model, just available —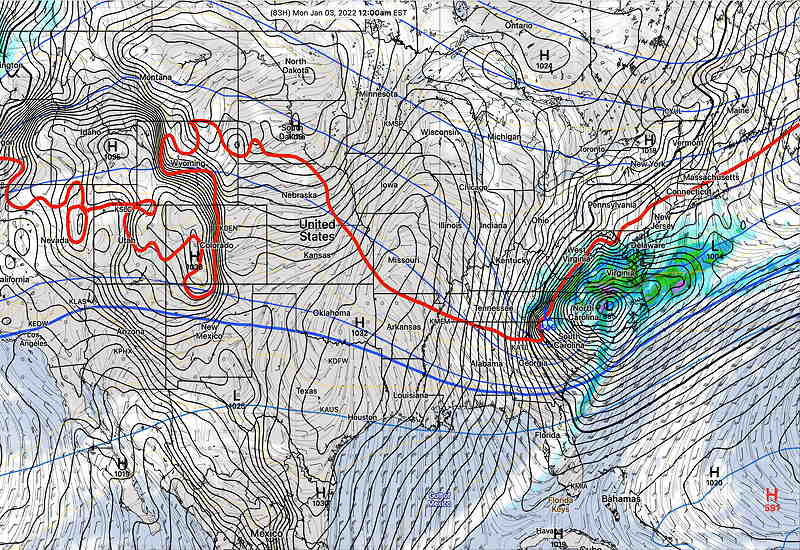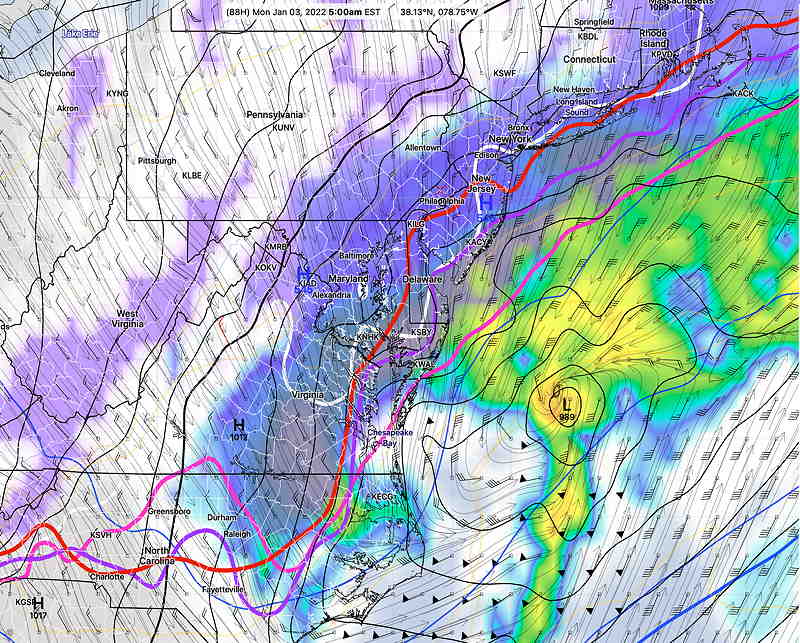 Stay tuned.