The latest models are just becoming available this evening. Most models have it too warm for snow in the immediate Philadelphia area.  Some snow accumulation is possible far western areas.  The NBM (National Blend of Models) 75 percentile snow accumulation captures it well. (75% of the constituent models and their statistical members are equal or below this accumulation amount)—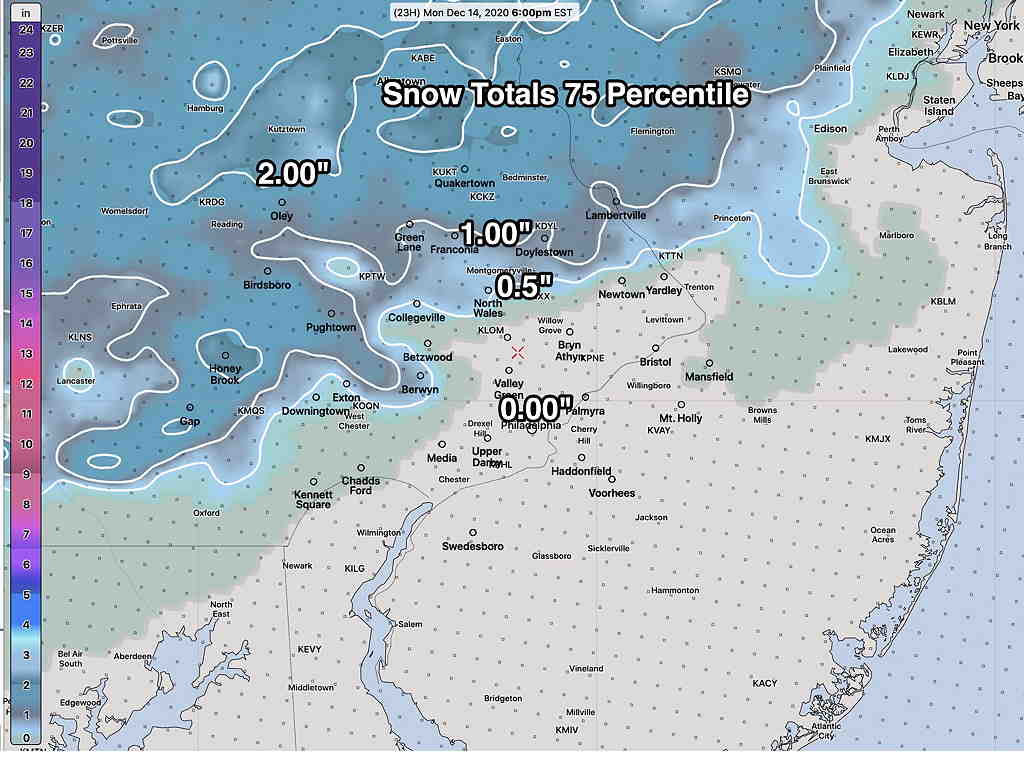 The latest HRRR and NAM, just available, is consistent with this NBM forecast. There may be some snow mixed with rain in areas that show zero accumulation towards the mid afternoon.
Rain starts around 6-8 AM Monday and ends about 3-4 PM.  It may briefly mix or change to snow in the western suburbs as it ends.
---
As for Thursday—
The models continue to show a major storm for Wednesday into Wednesday night.  It will be a stormy day by Wednesday afternoon with high gusty winds.  (At one point today, it appeared that warm air might move in, but the newest models are showing significant snow accumulation for Wednesday afternoon and night.) Here's the latest GEFS snow totals by late Wednesday night—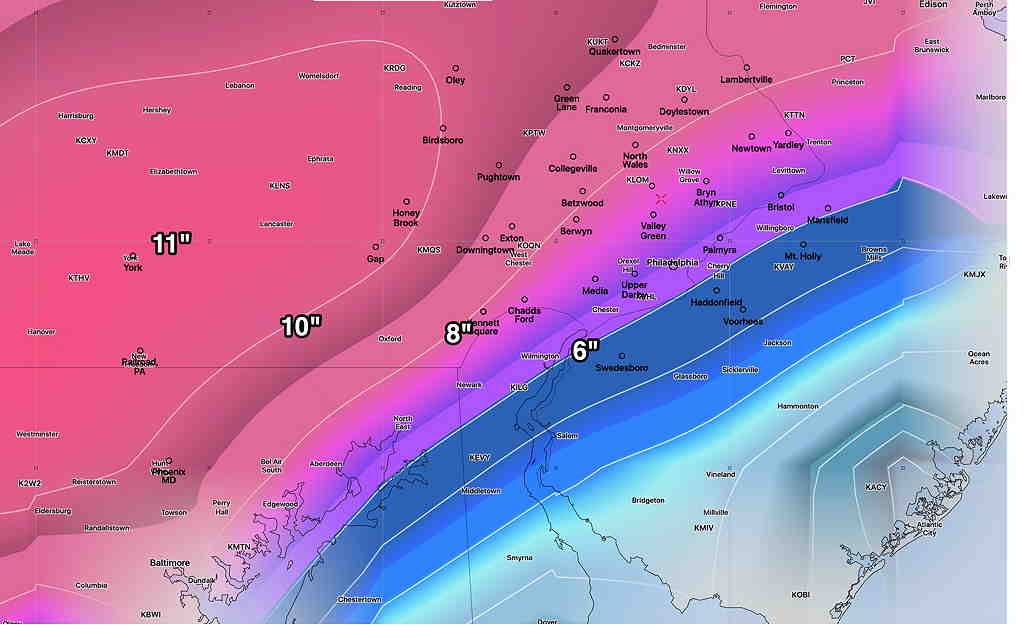 Here's the NBM 75 Percentile snow totals—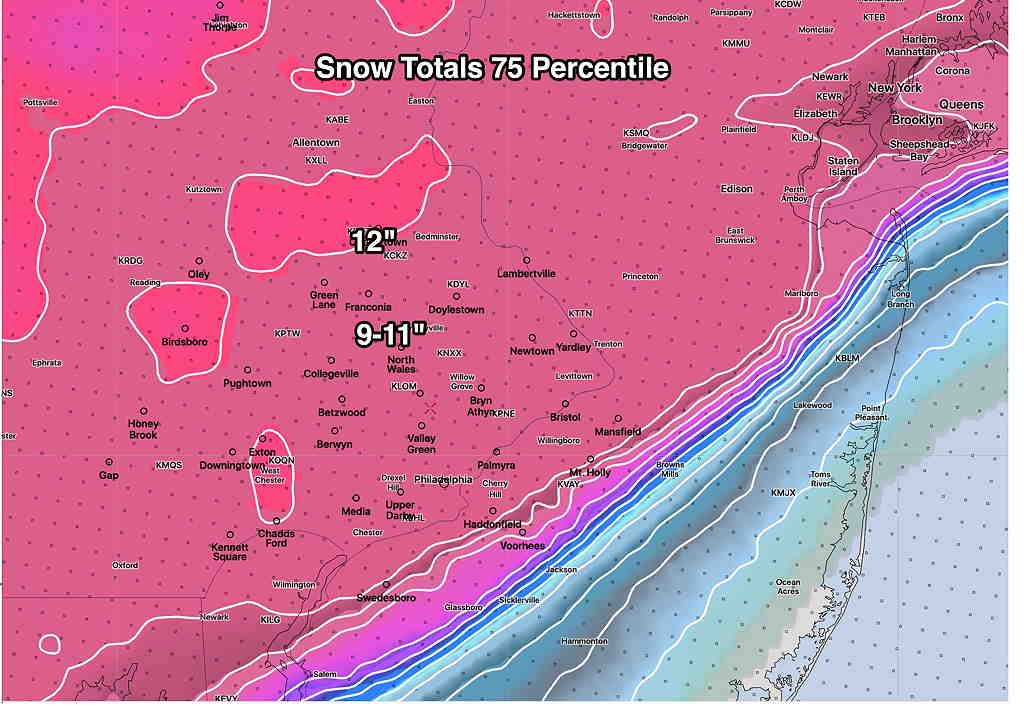 Very clear is the sharp cut off in NJ as temperature will be too warm for much accumulation there.
I'll be updating during the week. Stay tuned.