So, I'm wrong about my previous revised forecast. I'm waiting for the changeover to sleet to happen and we've already exceeded the snow total I had forecast. It's clearly not happening as predicted by the NAM and NAM-NEST.
I decided to look at the latest HRRR and the NBM, which I had banked on last night and then abandoned in deference to the NAM this morning.
The HRRR shows the changeover from snow to sleet occurring at 9 PM but a switch back to snow after midnight. The HRRR cranks out a much more impressive snow amounts—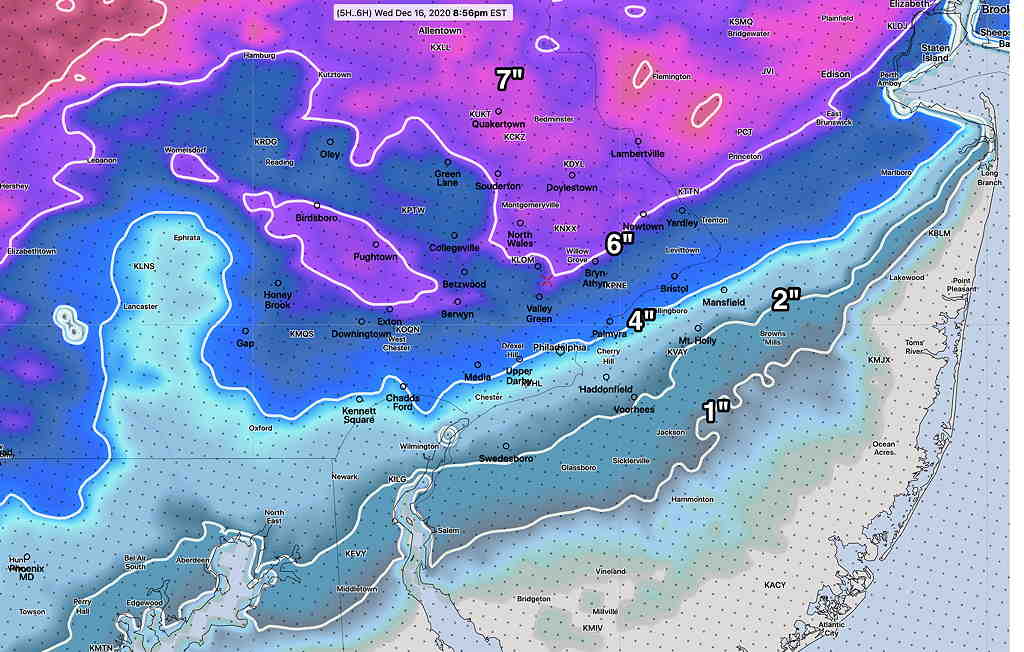 So we're back to 3-6 inches snow for Philadelphia and immediate western suburbs. I've learned something. That's what makes this so interesting. The NAM isn't going to cut it going forward (I guess there's a reason that NOAA has abandoned development since 2018.)
Hopefully, there won't be further upgrades in the snow totals. Maybe I have to come up with a new blog category, "Mea Culpa"?