The clouds and misty conditions were expected today. Temperatures are running a bit lower than forecast.
The models have been consistent about an increase in probability of light drizzle or light rain later Saturday afternoon into this evening as the main upper trough moves through.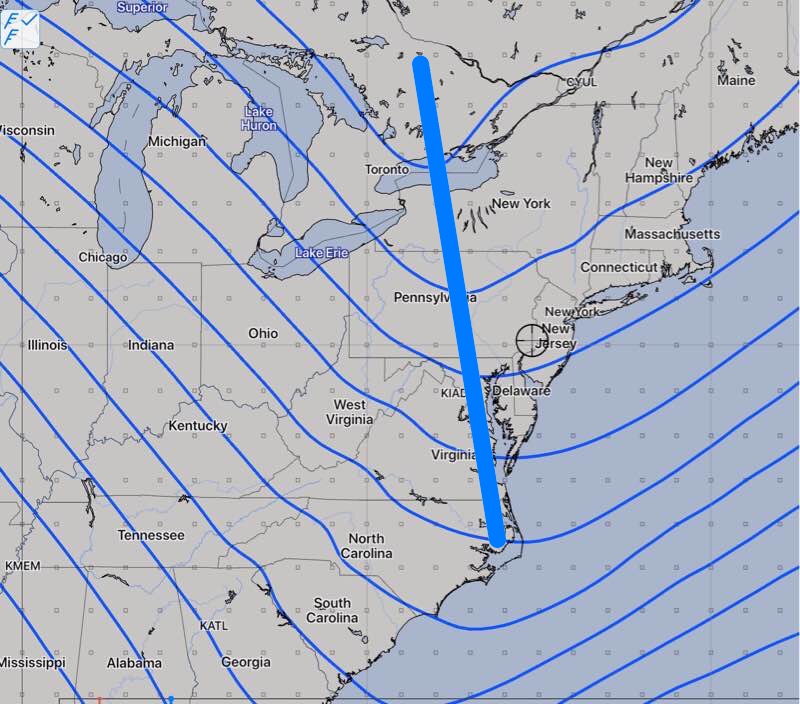 Upper air disturbances ahead and behind this trough will cause this light precip.
Some of the models have the light showers and sprinkles falling as snow flurries later this evening and before daybreak Sunday, especially west of Philadelphia.
Sunday will be breezy and there will be significant periods of cloudiness and even some sprinkles as a warmer moist flow moves in aloft behind the upper trough.   High 44.