Saturday looks to be sunny and dry with warmer temperatures and less wind.  High 63.
The remnants of a tropical low moving up from the south had been expected to move out to our east, missing us.
However, recent model runs from the GFS, CMC, ECMWF (European) and NAM show the low to hug the coast, then move eastward, with precipitation just making it into Philadelphia on Sunday early afternoon.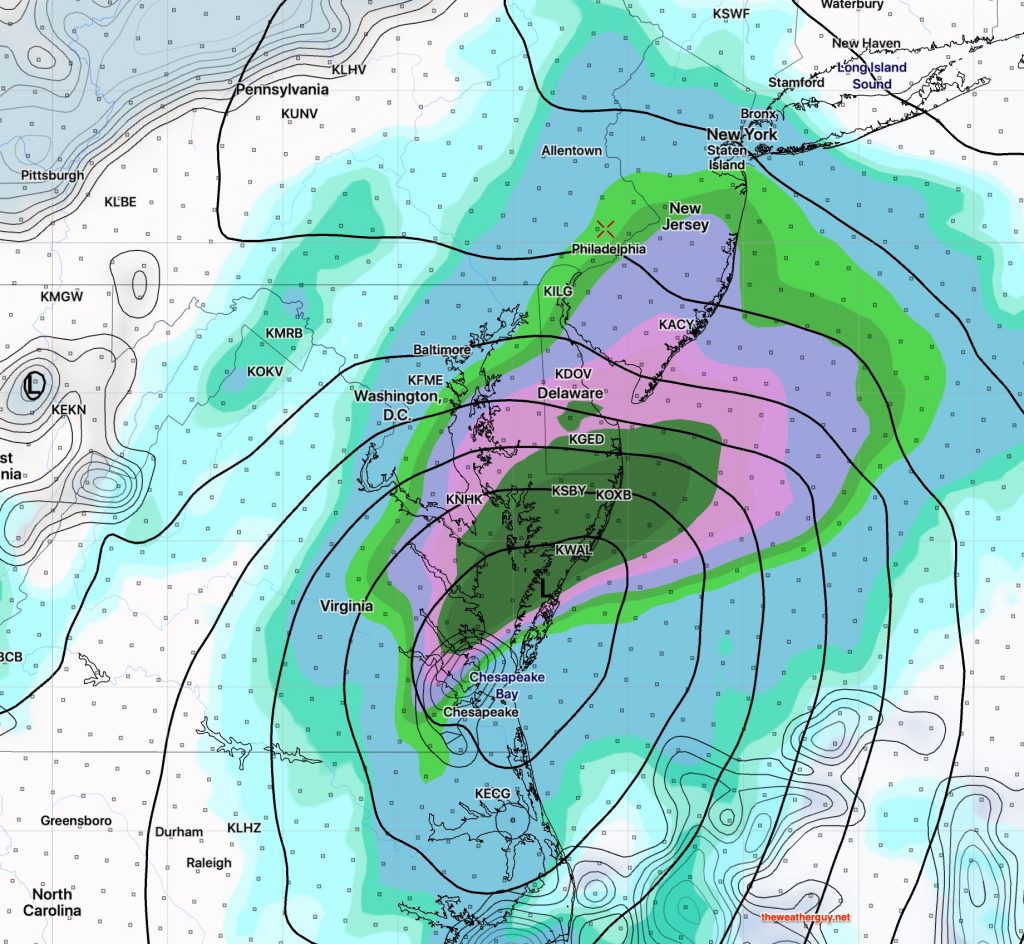 (The above NAM forecast has precip slightly further west than the other models mentioned.  Its QPF of about 0.40 inches water may be overdone.)
Sunday looks to be cloudy with the chance of light showers Philadelphia and westward and heavier rain in NJ.  High 60.
There's still uncertainty with the Sunday system.  I'll update this evening.