Today's weather (Thursday) was nothing less than spectacular.  Low dew points, temps in the low 80s and clear skies, very light winds.  It doesn't get any better.  Those of you, like me, who enjoy looking at the sky may have noticed cirrus clouds in the southern horizon —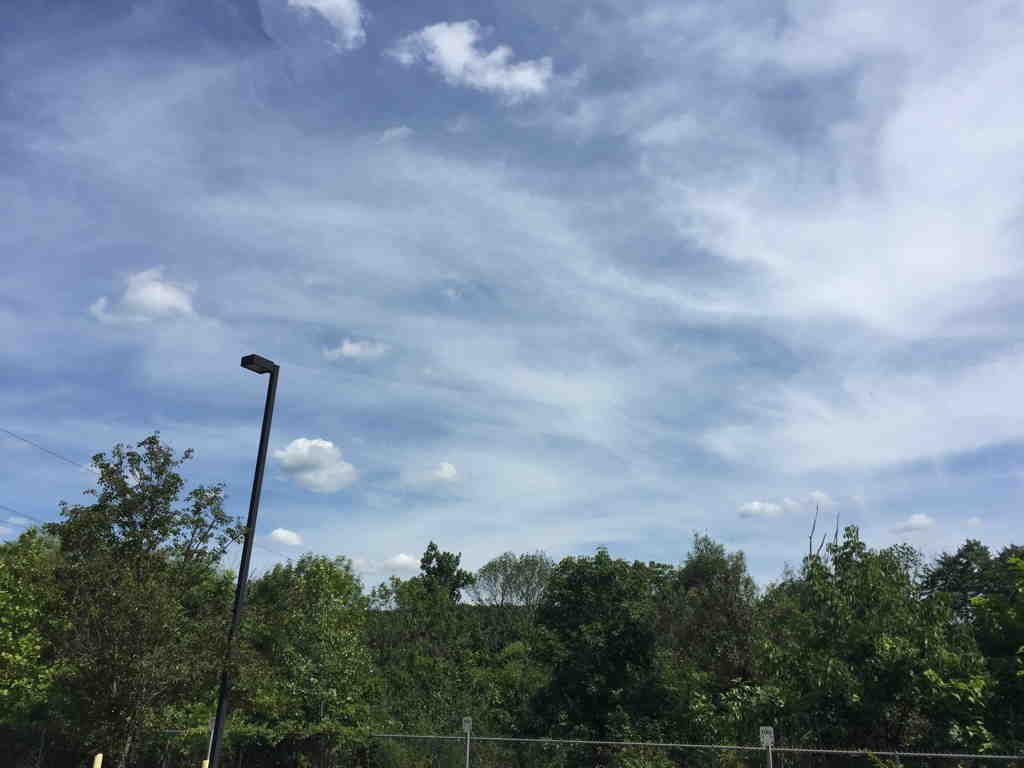 These clouds are the result of moisture that is moving in for the weekend.  This morning's HIRESW captured this border of high level clouds very nicely (light brown shading)—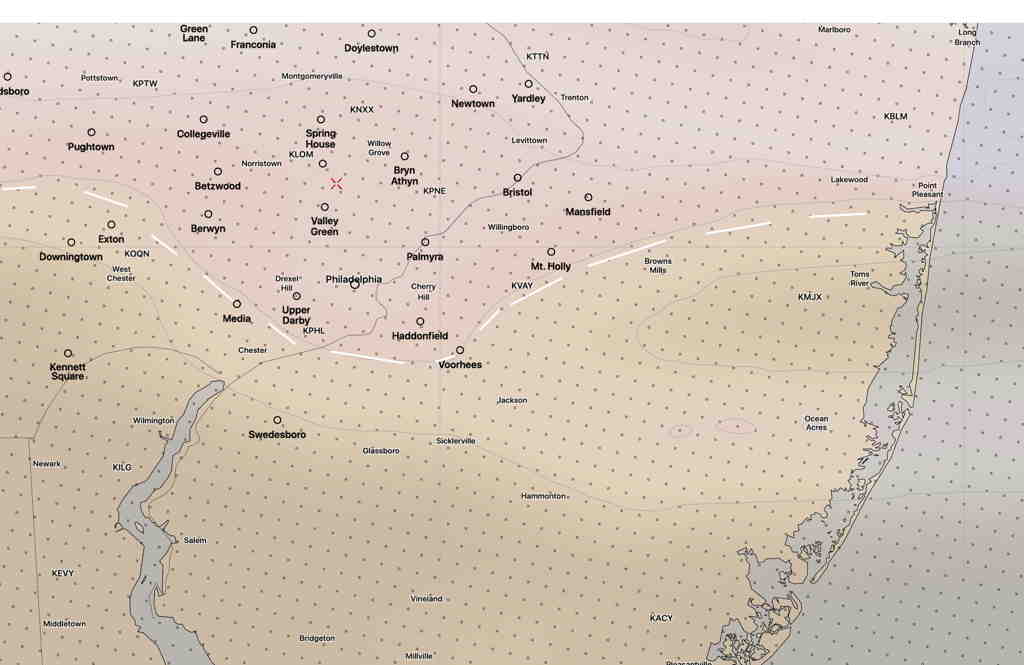 This moisture will gradually make inroads into our area for the weekend.
Earlier this week, the statistical models had a fair amount of clouds and showers.
However, the weekend forecast period is coming into range of the higher resolution models which show significant sunshine for Friday, Saturday and Sunday, albeit with some periods of cloudiness on Saturday and to a lesser extent on Sunday.
Scattered showers appear to be possible on Saturday, especially very early morning and again late afternoon.   These will be widely scattered; many areas will not see any.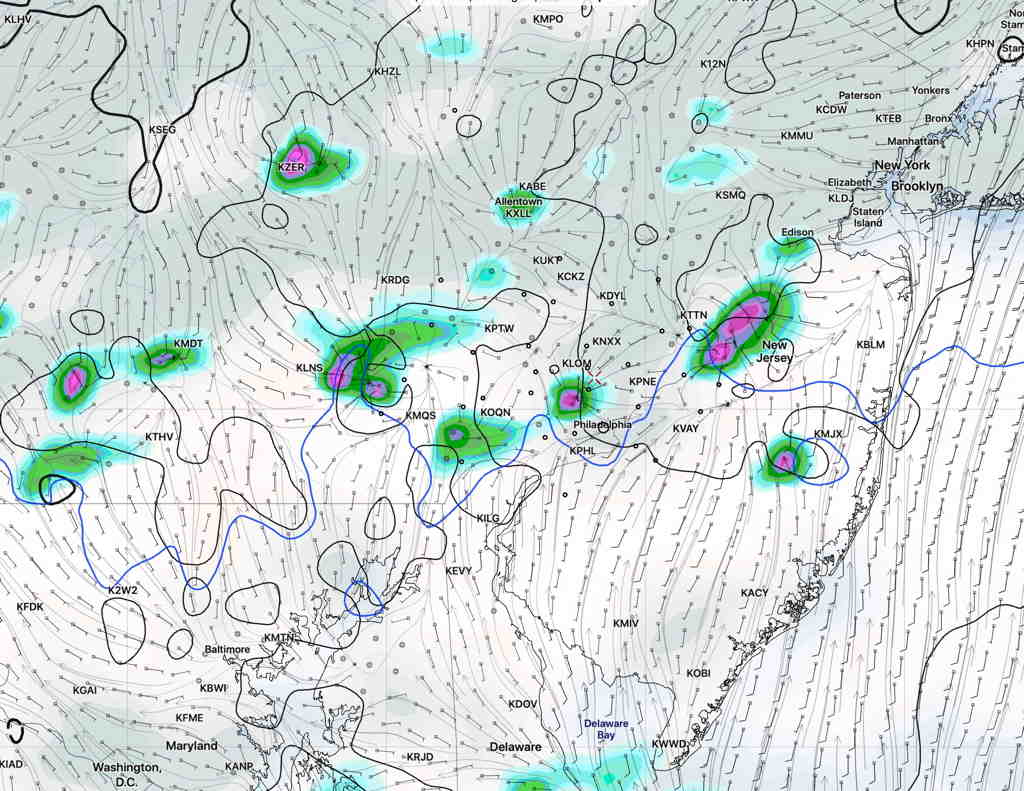 Sunday appears better, with a lower chance of showers in the immediate PHL area.  
Dew points will gradually rise into the upper 60s to near 70º (more uncomfortable) by late Saturday into Sunday.
Things will probably need to be more fine-tuned, but right now a pretty good weekend weather-wise is on-tap.