A reasonably decent weekend is on tap weather-wise, especially since the threat of the remnants of Hurricane Delta will take take their time moving into the Philadelphia area. A few days ago, the rain was expected to arrive as early as Saturday.   Rain may wait until Sunday evening!
High pressure to our northeast and a strong upper air ridge will weaken Hurricane Delta once it moves inland and delay its advance towards us. However, a flow of moisture in the mid and upper levels  of the atmosphere will cause some high cloudiness to develop on Saturday.
On Saturday, we'll still be under the influence of high pressure, but a layer of upper level clouds will move in.  The sun often shines through this thin cloud layer.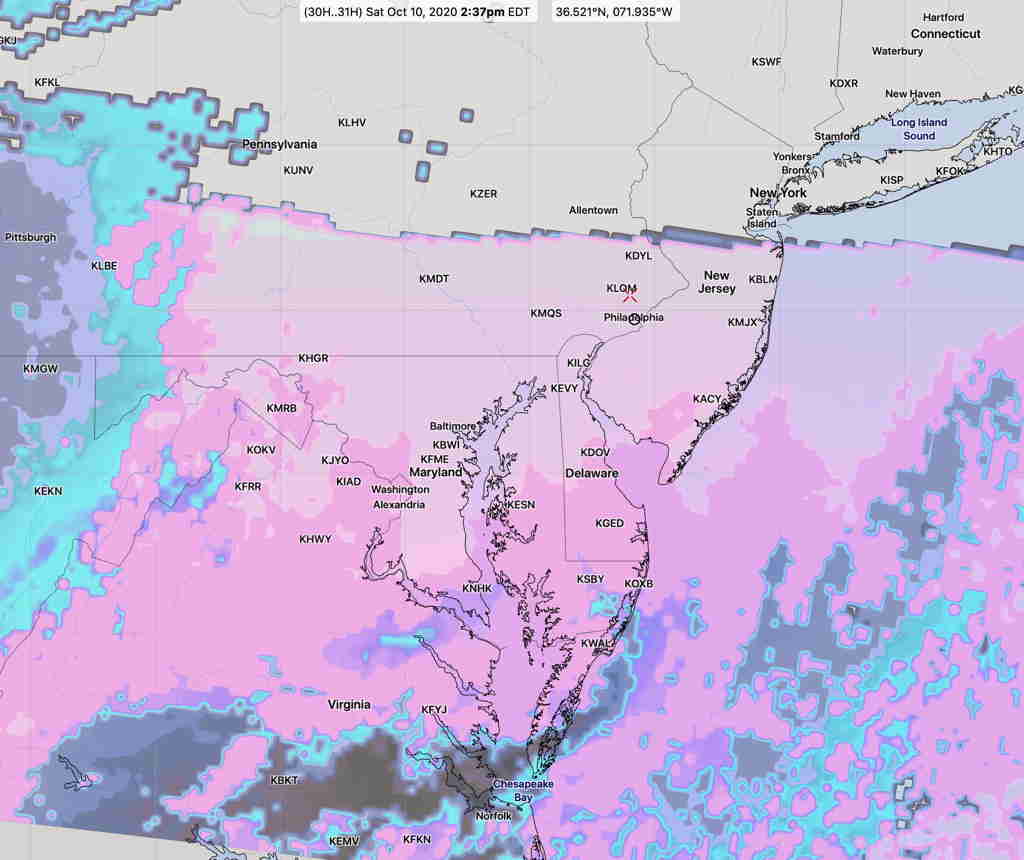 (The cloud forecast is a bit tricky on Saturday.  The NBM model blend shows high uncertainty in our area regarding the degree of cloudiness, by a factor of almost 40% in either direction!)
Saturday—
Sunny in the morning
High cloudiness layer in the afternoon, slowly fading sunshine
NBM high temp 76.3º  sd 2.5º (high spread/lower confidence)
Winds SW 10-15mph with a few higher gusts in the afternoon
On Sunday, high pressure departs to the northeast and an easterly wind flow develops.
Sunday—
Cloudy, some sun possible in the early morning.
Cloudy by afternoon
NBM high temp 74.3º sd 3.0º (high spread/lower confidence)
Light scattered sprinkles possible after 2 PM
Rain after 4-6 PM
Winds E 10 mph, increasingly gusty in the afternoon.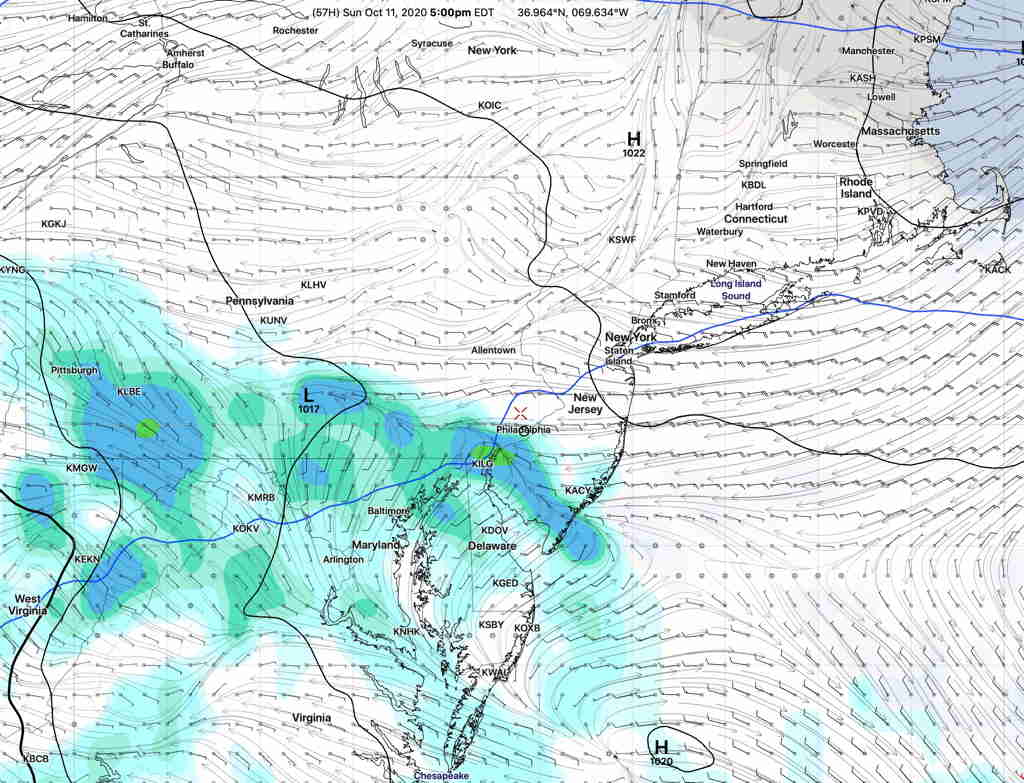 About 1 inch of rain is currently forecast through Monday, according to the NBM.   The GFS has almost 2 inches of rain!