Sat 11:27 AM Update — Yet another update. I knew this forecast was going to be a tough one. This morning's
HIRESW
mode shows these heavy showers that have developed here late morning, although the model has them arriving about 1 PM. So it's going to be difficult to time the showers today. The Canadian HRDPS didn't show showers to occur at this time. More showers, clouds and sun seems to be what's in store.
Sat 08:29 AM Update — It's going to be difficult to time the showers today. Most of last night's models (
NBM
, NAM NEST) didn't get it right so far this morning. The exception was the high resolution Canadian HRDPS, which matches closely to the showers occurring this morning. So, continuing with the HRDPS for the forecast, there should be a pause in the showers by late morning or early afternoon. The early afternoon should continue to be mostly cloudy. Some more showers possible about 4 PM.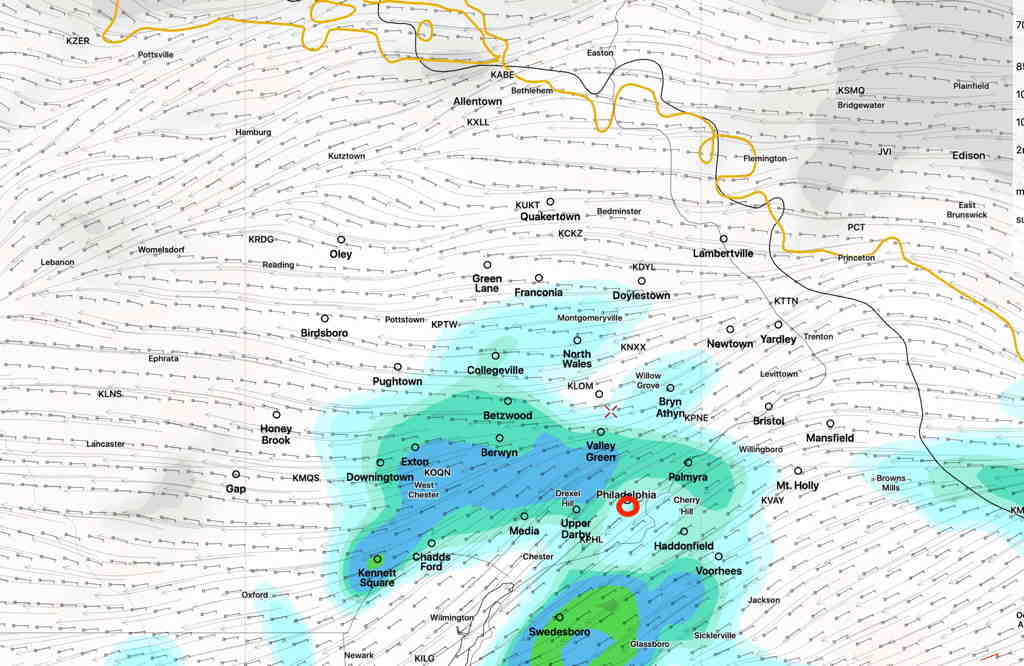 ---
From last night…
While I post the weather forecasts mostly for storms and weekends, I do look at the models every day. It's my daily crossword puzzle. This weekend's weather forecast has undergone a significant evolution over the past several days.
Originally, Saturday was expected to be dry. Over the past two days, the forecast for Saturday has changed. There's still some uncertainty about the amount of showers and the degree of cloudiness.
An upper air short wave will move through on Saturday along with a warm front. Moisture from the south along with the short wave's vertical lift will result in showers.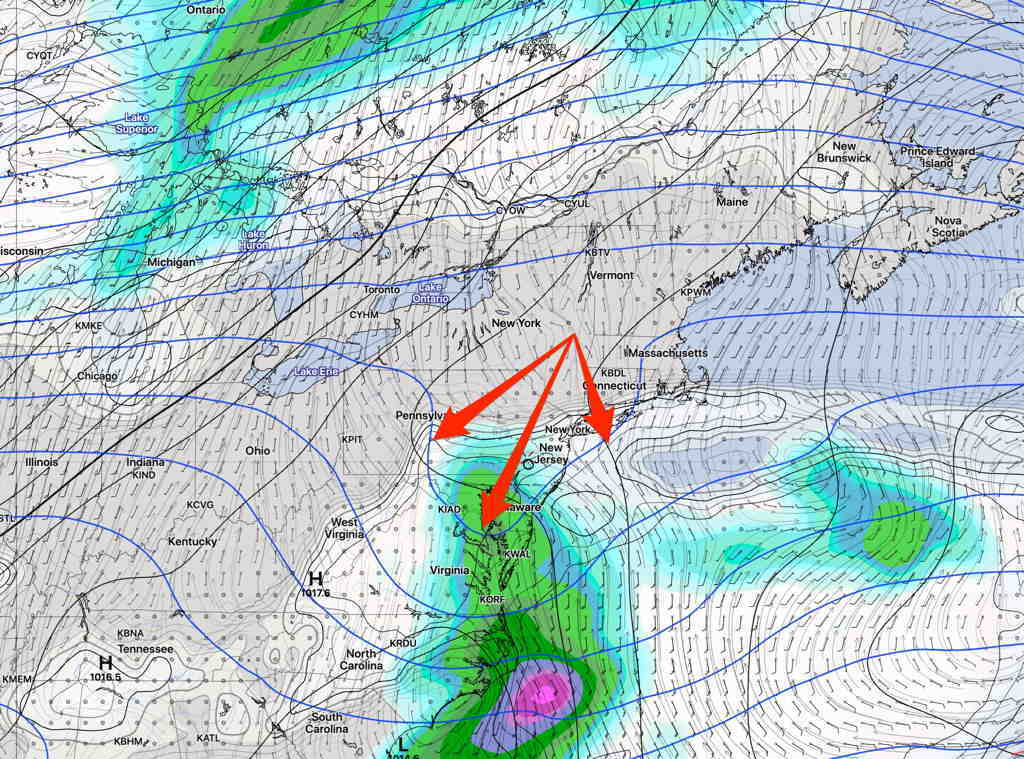 Tonight's HRRR and HIRESW, just available, suggest even less rain and periods of clouds and some sun for Saturday
Saturday—
A mix of clouds and some sun. Light showers possible throughout the day, although it's looking less showery. Total precip 0.1 to 0.3 inches of rain. Showers more likely far western suburbs.
High temp 74.6º sd 2.6º (high spread)
Winds light SE
Sunday—
Cloudy in the morning, sun by afternoon
No precip expected, although probabilities a bit elevated west of Philadelphia.
High temp 80.1º sd 1.1º Humid!
Winds light SSE to S